Singer, rapper, and composer Roddy Ricch has a net worth of $20 million. In 2018, Roddy Ricch rose to stardom after the release of his track "Die Young". It reached its highest position on the Billboard Hot 100 at number 98. Roddy's first two mixtapes, Feed Tha Streets – 2017 and Feed Tha Streets II – 2018, had also gained great recognition prior to the release of Die Young.
Ricch has released a large number of tracks and albums that are dethroning others on various music charts. Until the time of this writing, the Compton-born musician has only been active in the music industry for approximately 5 years. In his few years in the music industry, he has established himself so well that he cannot be overlooked when discussing the wealthiest rappers in the industry. Let's discover how Roddy Ricch made his $20 million fortune.
The Beginning Of An Amazing Career
In November 2017, Roddy Ricch released his first commercial mixtape, Feed Tha Streets. The album included the tracks "Chase the Bag," "HoodRicch," and "Fucc It Up." He received praise from notable rappers, including Nipsey Hussle, Meek Mill, and others. The same year, he released his unofficial first EP, titled Be 4 Tha Fame. A few months later, he attended Nipsey's Los Angeles show as a special guest. Roddy Ricch released "Die Young," the second lead single from his commercial project Feed Tha Streets II, in the same year.
Roddy composed the song for a boyhood buddy who was killed in a high-speed race. The music video has over 80 million YouTube views and 120 million Spotify streams. September 2018 saw the release of Roddy's album "Ricch Forever." The following month, Meek Mill welcomed him as a special guest at a concert in Philadelphia. In addition to Future and Young Thug, Roddy Ricch is featured on Meek's fourth studio album, Championship. The second single from Feed Tha Streets II, "Every Season" is the second single released by Roddy.
RELATED: Becoming Iron Man: A Look At Robert Downey Jr.'s Rise To Fame And Fortune
In February 2019, Roddy appeared on "Racks in the Middle" by Nipsey Hussle, which earned him a Grammy Award for Best Rap Performance. TYGA also appeared on Post Malone's 2018 track "WoW" alongside him. He released the album "Out Tha Mud" and the single "Ballin" in 2019. In October 2019, he released the lead track from his debut studio album, Please Excuse Me for Being Antisocial, titled "Big Stepper." Roddy released "Start with Me" starring Gunna a few weeks later. "Tip Toe" featuring A Boogie Wit Da Hoodie follows.
He released his debut studio album, Please Excuse Me for Being Antisocial, in December 2019. It features guest appearances by Lil Durk, Mustard, Meek Mill, and Ty Dolla Sign. It topped the Billboard 200 and remained on the chart for four non-consecutive weeks, making it the most successful debut rap album in the United States since 2003. It also included "The Box," Roddy's highest-charting single. It was the fourth single from the album, and it topped the Billboard Hot 100. Later, the fifth single, "High Fashion," featuring Mustard, was released.
Roddy Ricch's Collaboration With Other Artists
Roddy was featured in Meek Mill's "Letter To Nipsey" in January 2020. He appeared alongside Gunna and producer London on da Track on A Boogie Wit Da Hoodie's Numbers song. He was featured on the NLE Choppa song "Walk Em Down. Ricch is featured on " Rockstar" by DaBaby, and the song achieves mainstream success. Roddy Ricch x 50 Cent appeared on the posthumous track "The Woo" by Pop Smoke. He appeared on the track "Gifted" by Cordae. He participated in the remix and original version of Don Toliver's hit tune "Lemonade."
The original song features Gunna and rapper Nav from Canada. During a live performance in 2021, Roddy Ricch debuted an unreleased song titled "Heartless." The following month, he and rapper 42 Dugg released a song named "4 Da Gang." Roddy Ricch, Bryson Tiller, and Lil Baby were featured on the "Body in Motion" track by DJ Khaled. Additionally, he released a collaboration with Birdman titled " Stunnaman" featuring Lil Wayne. It was followed by the release of "Late at Night," the lead single from his second studio album.
The latest collaboration between Roddy and Bino Rideaux is titled "Lemme Find Out." Alongside Future and famous rapper Gunna, he appeared on the "Too Easy" remix song. After announcing the album's release date on Instagram in September 2021, he finally released it in December 2017, including Future, Takeoff, 21 Savage, Fivio Foreign, Lil Baby, Gunna, Kodak Black, Jamie Foxx, and Ty Dolla Sign, among others. In 2022, Roddy Ricch appeared on Post Malone's "Cooped Up."

RELATED: How Gigi Hadid Became One Of The Top Supermodels In The World
Making Millions Along The Way
Roddy Ricch's principal source of wealth is music. He stated that he earned $20 million in 2020 alone. Through his songs, he earns royalties from numerous streaming sites, online streaming, album sales, tours, film and television appearances, and live performances. Additionally, he disclosed that he spent 50% of his earnings in 2020 on commercial real estate projects in his hometown of Compton. In 2021, the Die Young rapper purchased a Beverly Hills property for $5.6 million.
According to reports, Roddy Ricch makes $175,000 each month and $2 million annually in compensation. At an early age, Roddy amassed enormous wealth. He has collaborated with numerous notable musicians, including Nipsey Hussle, Meek Mill, A Boogie Wit Da Hoodie, NLE Choppa, DaBaby, Pop Smoke, and Post Malone. Throughout his musical career, he has received numerous honors, including two BET Awards, two BET Hip Hop Awards, and a Grammy Award out of nine nominations.
READ NEXT: The 10 Highest-Grossing Timothée Chalamet Movies, Ranked
Sources: ChrisPlug, Wealthy Gorilla, Nicki Swift
Deadpool Biker's Club: Inside Ryan Reynolds' Expensive Motorcycle Collection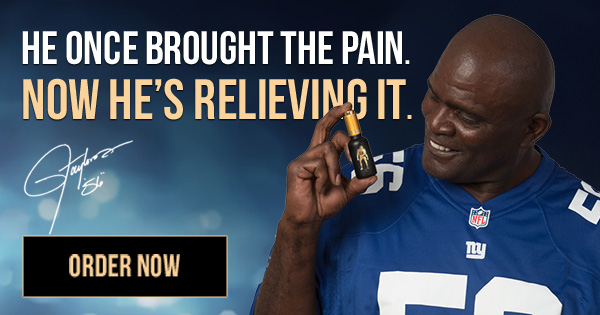 About The Author