He may not be celebrated like some of Hollywood's more prestigious 'Kings of Comedy', but there's no denying that Mike Epps is one of the funniest men walking the earth! Even in the most blood-curdling, serious action horror films, like Resident Evil: Extinction, starring Milla Jovovich, his character couldn't help but bring some much-needed comedy to the film. However, this actor and comedian has much more to offer than just jokes and movies. He is also a musician, artist, and stand-up comedian. Born in Indianapolis in 1970, he began performing as a teenager as his comedic abilities were recognized and encouraged from an early age. For inquiring minds who may have been wondering, Mike Epps and Omar Epps are actually related. Although very distinct in personalities, both men are highly accomplished actors who are revered in their respective fields. With a net worth of $8 million, let's take a trip into the life of Mike Epps and how he laughed his way into millionaire status.
4

A Born Comedian

As it was mentioned, Mike Epps has been doing stand-up comedy probably before he even got his first date. Who knows? That may be how he got his first date! After realizing his effortless gift of making others laugh at his whimsical jokes, he took his talent more seriously after high school and traveled to Atlanta where he worked at the Comedy Act Theater, a venue that has featured a list worth of primarily African-American comedic talents, such as Martin Lawrence, Chris Tucker, Jamie Foxx, DL Hughley, and Mo'Nique. Long before he became a household name, he was already rubbing shoulders with some of the greats in acting and comedy, so his success was inevitable.

Moving on into the bright future of his career, he transitioned to Brooklyn, New York from Atlanta in 1994 when he decided to star in the HBO Def Comedy Jam television series, produced by Russell Simmons. He further solidified his dominance as a stand-up comedian by appearing in two of the Def Jam Comedy TV broadcasts. Subsequently, he would launch his acting and comedy career due to the international recognition he received on the show.

RELATED: 4 Ways Ice Cube Generated His $160 Million Aim
3

A King In The Comedy Film Business

After his Def Jam Comedy appearance, it was off to the big screen for Epps. His first on-screen appearance was in the 1997 drama film, Strays, which was written, directed, and produced by Vin Diesel. Did I forget to mention that the Fast and Furious Award-winning actor also played the main character in that movie? Anyway, enough about Vin Diesel. Strays was Epps' first movie appearance. Three years later in the year 2000, he would go on to star in one of his funniest and most legendary roles as Day-Day in Next Friday, alongside Ice Cube, the late John Witherspoon, Clifton Powell, Don Curry, Kim Whitley, and Michael Blackson.

Despite Chris Tucker not reprising his role from 1995's Friday, the film franchise was still a major success and grossed close to $60 million at the box office. According to Celebrity Net Worth, Epps was chosen to audition for his part in the movie after Ice Cube attended his stand-up performance. He made such an impact that in 2002, he reprised his role in Friday After Next accompanied by the same cast of actors but including Terry Crews and Katt Williams. Though it wasn't as successful as the second installment, it still managed to gross $33.5 million worldwide.

In 2001, Epps voiced the role of Sonny the Bear in Dr. Dolittle 2, starring Eddie Murphy, Kevin Pollack, and Jeffrey Jones, and ended up grossing $176.1 million. The very same year, he made an appearance as a pimp named Baby Powder in the stoner comedy, How High, starring the hip-hop duo. Redman and Method Man. The film grossed $31.3 million at the box office and also featured Fred Willard, Melissa Peterman, and Lark Voorhies. In addition to Friday After Next, the duo of Ice Cube and Epps crossed paths again in the buddy action-comedy, All About The Benjamins, also starring Eva Mendes, and grossed a little over $26 million. His subsequent film was an animation comedy film in 2008 called Open Season 2, where he voiced another Bear character opposite Martin Lawrence. Then in 2012, he shared the big screen with Jordin Sparks and Whitney Houston in Sparkle, where he played his first non-comedic role as a villainous drug dealer. The film grossed $24 million globally.

 
2

Recent Movies And Other Ventures

It's clear that Mike Epps preferred to exist on the fringes of the Hollywood limelight, as his movie resume isn't as extensive as other more renowned comedians in the business. However, when he does make an appearance, it's bound to be unforgettable. Epps released a stand-up comedy special in 2010 called Under Rated & Never Faded, which was distributed by Netflix. He also outclassed many other comedians for the role of Richard Pryor in a 2014 biographic film of Pryor, which would've been directed by Lee Daniels. However, the movie has never made it past a discussion.

His career wasn't over yet, however. In 2016, he starred in Deon Taylor's comedy horror, Meet The Blacks, grossing $9.1 million against a $900,000 budget. Also featured in the movie were Mike Tyson, George Lopez, and Gary Owen. The sequel, The House Next Door: Meet The Blacks 2, was released in 2012. Despite featuring celebrities like Snoop Dogg, Rick Ross, and Katt Williams, it still wasn't as financially successful as the first film.

A list of other films where Epps made his appearance include Fighting Temptations (2003) beside Beyonce and Cuba Gooding Jr., The Hangover (2009), The Hangover 3 (2013), and a slew of other films.
1

The Music Hustle

The Fighting The Temptation actor has also dabbled in the world of rap and hip-hop and released an album in 2009 entitled Funny Bidness: The Album, which featured a host of music artists such as Slim Thug, Too Short, Flo Rida, Snoop Dogg, and Young Jeezy. The album received considerable recognition and debuted at Number 9 on the Top Comedy Albums Chart and Number 98 on the U.S. Top R&B chart. One can say he has been just as active in the music scene as he was in the movie business. He has also hosted on 50 Cent's G-Unit mixtape as well as on an album with rapper Jim Jones.

Being that he is from Indianapolis when the 2012 Super Bowl was hosted in the state, he was asked to be the Super Bowl ambassador, which lead to him being featured in a few commercials promoting the Super Bowl Village. Following a few incidents with other comedians, Epps has done his best to keep a low profile, while remaining relevant.

READ NEXT: The Kevin Hart Way: The Comedian's 10 Rules To Achieve Success

Sources: Celebrity Net Worth, NY Times, Our Weekly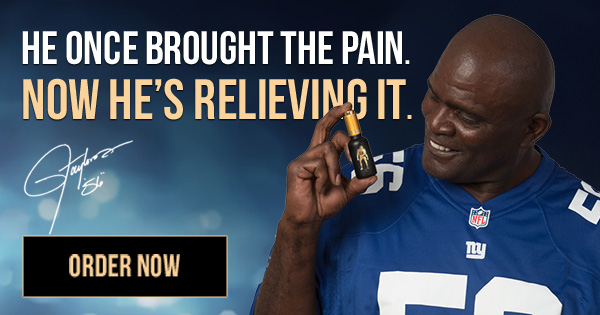 Next
A Peek Inside Cher's Stunning Property Portfolio