While he may not be known as a member of the Frat Pack along with Will Ferrell, Owen Wilson, Vince Vaughn, and Ben Stiller, David Spade belong to another group of hilarious comedians called "The Bad Boys of SNL (Saturday Night Live)" consisting of likes of Adam Sandler, Chris Rock, Rob Schneider, and Chris Farley. You're not likely to find a movie starring either one of the characters mentioned without a cameo from another one of the other Bad Boy members. It's because of this tight-knit collaboration that each of these comedians has obtained the level of success they have in Hollywood.
Early Steps To Greatness
Born in Birmingham, Michigan in 1964, David Spade attended Scottsdale Community College shortly after graduating from high school and went on to attend Arizona State University, where he graduated with a business degree in 1986. While in university, he already began doing standup for a sketch comedy called Farce Side Comedy. It took only one year after graduating from college for him to be recognized by a talent agent and be cast in 1987's Police Academy 4. However, the comedian took a break from the Hollywood screen and, like most other comedians like Jim Carrey and Jamie Foxx, got a break on Saturday Night Live in 1989 with the help of fellow comedian, Dennis Miller. He became known for his signature sarcasm in multiple comedy sketches, the most famous being his impressions of Brad Pitt and Michael J. Fox. After seven years on the show, he left in 1996 and continued his pursuit of acting in the Hollywood movie industry.
By 1995, he landed his breakout role with one of the comedy fellow SNL cast members, Chris Farley, in the buddy film movie, Tommy Boy and Black Sheep one year later. Both films saw reasonable success at the box office and Spade and Farley were planning a third film, but unfortunately, Chris Farley died of a drug overdose and the film was canceled. Following the untimely loss of his friend and co-star, he returned to television in 1997 and joined the cast of the television sitcom series, Just Shoot Me!, which ran for seven seasons until 2003 and featured Laura San Giacomo and George Segal. This was a highlight moment of his career as he earned $150,000 per episode during the first few seasons of the office sitcom. However, by the fifth season on the show, he was earning $300,000 per episode, which worked out to $6.6 million per season, according to Celebrity Net Worth.
RELATED: From Flipping Burgers To A $60 Million Net Worth: The Chris Rock  Story
Animation And Film Portfolio
Around the same time as his role on Just Shoot Me! he was also lending his voice to the Beavis and Butthead animation film the Disney Feature Animation film, The Emporer's New Groove in 2000. In the same year, he produced his own TV animated sitcom titled Sammy, which had only a two-week run. He would reprise his role in 2005 in the sequel to the Dinsey animation film, The Kronk's New Groove, both of which saw modest box office success.
In keeping a busy schedule, in 2001, Spade went on to appear in his first leading role as the star of the adventure comedy, Joe Dirt, a film which he co-wrote with Fred Wolf and had a box office grossing of $31 million. He would then take the lead role again in 2003 with another comedy co-written with Wolf called Dickie Roberts: Former Child Star, but this time it was produced by Adam Sandler. This would mark the first of many films produced by Adam Sandler. The films following would include the 2010 comedy, Grown Ups, starring Adam Sandler, Chris Rock, Rob Schneider, Kevin James, Salma Hayek, and Maya Rudolph which was a major success, grossing $271.4 million on an $80 million budget. The first movie was such a hit that in 2013 they released the sequel, Grown Ups 2, featuring much of the same cast of characters, with the addition of Nick Swardson, and grossed another $247 million at the box office.
In 2018, Spade also starred in the drama-thriller, Warning Shot, making it his first role in a non-comedic genre. He starred alongside Tammy Blanchard, Guillermo Diaz, and James Earl Jones. The movie was released on Video-on-demand so there was no evidence of a box office figure. A few of his other movies earlier in his career include Senseless (1998) with Marlon Wayans and Matthew Lillard; The Benchwarmers (2006) starring Rob Schnieder and Jon Heder, which saw reasonable success, grossing $65 million at the box office.

Further Television Work
From 2007 to 2013, The Coneheads actor also starred in one of his biggest television roles in the sitcom, Rules of Engagement, which aired on CBS. During his tenure on the show, he reportedly earned $150,000 per episode, totaling $3.6 million per season on a show that ran for seven seasons. One year later in 2014, he appeared on another sitcom titled The Goldbergs, which appeared on ABC for a period of nine seasons, and was renewed in April 2022 for another season.
Accolades & Real Estate Investments
The sarcastic comedian received an Emmy nomination and two Golden Globe nominations for his long-standing role as Dennis Finch on Just Shoot Me! in addition to three Emmy nominations for Outstanding Writer during his time on SNL. His name was also embedded on the Hollywood Walk of Fame in 2003 where he received a star.
Spade's real estate assets include a Malibu mansion he sold for $10.225 million in 2013 to famed Netflix content creator, Ted Sarandos. Then in 2022, he listed his mansion in Beverly Hills for $20 million after purchasing it for $4 million in 2001, adding a remarkable profit to his net worth.
READ NEXT: David Spade Lists His Swanky LA Home For $20 Million 
Sources: The Atlantic, Celebrity Net Worth, Roger Ebert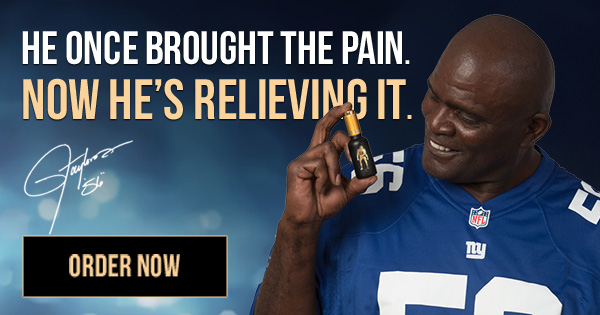 A Peek Inside Johnny Depp's $55 Million French Village