MEMPHIS, Tenn. — Memphis rapper Young Dolph, whose real name is Adolph Robert Thornton Jr., was shot and killed in Memphis on Wednesday, November 17, 2021.
Maurice Hill, the owner of the shop where the shooting happened, Makeda's Butter Cookies, told FOX13 his employees said Young Dolph, 36, walked into the store to buy cookies. Someone then drove up and shot and killed him at the South Memphis bakery.
Young Dolph murder: Photos of 2 suspected shooters confirmed by law enforcement
It was released on Tuesday, November 30, 2021, Memphis Police confirmed that Young Dolph's private funeral was held.
Young Dolph funeral happening today, MPD says
The following day, FOX13 obtained pictures of suspected shooters, two people who stood outside of Makeda's and opened fire.
In the photos, one suspect holds what appears to be a semi-automatic rifle. The other aims a handgun into the bakery.
Memphis police said that the shooters pulled up in a white, two-door Mercedez Benz before running past Young Dolph's car and shooting into the cookie shop.
Police called the shooting "senseless" and said, "our hearts go out to the Thornton family and all who were affected by this horrific act of violence." The release closed by saying officers are committed to working to curb these types of incidents.
Immediately after the shooting, hundreds of people flocked to the area as headlines broke across the world. Tensions flared and raw emotion spilled over. People laid on the ground, crying. Some onlookers called for an end to gun violence and peace. Others cursed and expressed anger at the loss of the Memphis icon.
Chaos broke out at times. A car with a man inside, apparently shot, drove into the crime scene. That man was taken away on a stretcher by paramedics.
For hours, police worked to push the crowd back from the scene while trying to make sense of the tragic death. Airways Boulevard, a major street in Memphis, was shut down during the course of the investigation.
One week ago —-
Young Dolph at Makedas Cookies, showing love, promoting the place he stopped by often.
Today, he was shot and killed there. RIP Legend. pic.twitter.com/YccKCrJT0M
— Dakarai Turner (@Dakarai_Turner) November 17, 2021
The Memphis rap legend was no stranger to the bakery. A week before being shot to death, Young Dolph was there, spreading love and promoting the business.
PHOTOS: Rapper Young Dolph shot and killed in Memphis, law enforcement sources confirm
His camouflage Corvette sat in the parking lot of the bakery when FOX13 crews arrived. Hours later, it was towed. Videos of the car went viral on TikTok as it was taken by police. Hundreds of people in the comments asking for answers.
On the scene of a shooting on Airways. I'm hearing Memphis rapper Young Dolph may be a victim in the shooting. Shooting happened at Makeda's Cookies. pic.twitter.com/Dw1nTcKV3C
— Jeremy Pierre FOX13 (@JeremypierreFOX) November 17, 2021
The day after Young Dolph was gunned down inside of the bakery, a memorial popped up outside as fans paid tribute to the rapper.
Stuffed animals, balloons, flowers, candles and a dolphin sign hung around the cookie shop Thursday afternoon.
FOX13 spoke to people from as far away as Michigan who came to pay respects to the rapper.
Around 3:30 p.m., a man was shot near the memorial, police said.
The Memphis Police Department said the shooting happened at the Family Dollar right next door to the cookie shop.
Three people were detained and later charged in connection to that shooting, according to police, and the man was not critically injured in the shooting.
PHOTOS: Memorial for Young Dolph grows outside Memphis bakery
On Thursday, as Makeda's Cookie's sat boarded up, the community of Memphis community rallied to support the local bakeshop, named after a 7-year-old girl who died of Leukemia.
Tami Sawyer took to Twitter to support the business. CashApp donations to the bakery can be made to the owner Pamela Hill directly at $cookiequeen99.
Renowned Memphis chef Kelly English also voiced his support, saying that $1 from each dessert order he receives from Thursday to Sunday night will also go towards Makeda's Cookies.
HOW TO HELP: Here's how you can help support Makeda's Cookies after tragedy
THE LEGACY OF YOUNG DOLPH
The rapper, whose real name is Adolph Robert Thornton, Jr. is well known in the Memphis community.
Young Dolph began getting national attention in 2014 with the release of his mixtape "High Class Street Music 4″ and the single "Preach,".
In 2016, he released his debut studio album, King of Memphis.
The rapper leaves behind hits such as "On the River", "Cut It", "Get Paid" and "Major".

PHOTOS: Remembering Young Dolph
Young Dolph is well known for handing out turkeys around Thanksgiving in Memphis through the Memphis Athletic Ministries charity, speaking to school children and donating money to his former high school Hamilton High School.
Young Dolph was reportedly on his way to pass out turkeys immediately after stopping at the cookie store.
He also had planned to pass out turkeys at St. James Missionary Baptist Church in Memphis this Friday between 2-5 p.m.
Shortly after the news broke, people took to Twitter to share what Young Dolph meant to them.
Coach Deion Sanders turned to faith on the day of the tragedy.
Rapper Gucci Mane said that his heart is broken by the news, calling Young Dolph a close friend.
As the news spread, reactions continued to pour in from around the nation, including artists like Megan Thee Stallion and Rick Ross to local leaders such as Memphis Mayor Jim Strickland and Congressman Steve Cohen.
MORE: Celebrities, community reacts to the death of Young Dolph
R. I.P. to my friend Dolph this broke my heart
— Gucci Mane (@gucci1017) November 17, 2021
You can submit your photos of Young Dolph by clicking here.
Young Dolph leaves behind family, including his cousin fellow Memphis rapper Key Glock.
FOX13 learned that law enforcement, including gang units, were heavily involved in preparation for any retaliation shootings.
Memphis Police found the car driven by the suspects in Young Dolph's shooting on Saturday, Nov. 20 in the 1100 block Bradley in Orange Mound.
RELATED: Mercedes used in the killing of Young Dolph possibly located, sources say
Covington police also confirmed the same white Mercedes was used in a double shooting that left one woman dead in Covington.
RELATED: Mercedes used in killing of Young Dolph linked to Covington double shooting, police say
Police said the shooting took place in the area of S. College St. and W. Church Aveit on Nov. 12 around 9:20 p.m.
Two people got out of the car and started shooting at the victims as they left a football game, police said.
Covington police confirmed it was the same car used in the killing of Young Dolph in Memphis.
On Tuesday, Nov. 23 — Six days after the murder of Young Dolph — FOX13 pressed Memphis Police Chief CJ Davis for an update on the investigation when she attended an unrelated news conference. But for the second time in five days, Chief Davis did not seem to want to talk about it. She did express frustration with social media and gossip about the case.
RELATED: 'Trust we are working on this case' MPD Chief remains tight-lipped on Young Dolph investigation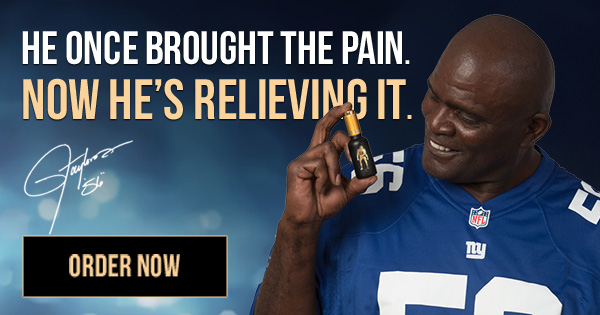 "The community needs to understand social media is fueling with a number of rumors and innuendos. Not just about this investigation, but various investigations. Trust we are working on this case," said Davis.
On Wednesday, Nov. 24 — one week after the rapper's death — Young Dolph's family released a statement.
RELATED: Young Dolph's family releases statement one week after his murder
The statement, released through Dolph's publicist, reads in part:
"There are no words that exist, that sufficiently express the pain we are feeling as a family. Losing Adolph, Dolph, Man-Man, changes our lives forever. And while we will take each day as it comes, we are comforted in knowing that he leaves a legacy that reflects his heart. A heart that was for his family. A heart that was for the people."
PHOTOS: Memorial to Young Dolph continues to grow
Young Dolph was laid to rest Tuesday, Nov. 20. A service was held at First Baptist Church Broad Street. Then the family's caravan of black SUVs was escorted by security and Memphis Police to the cemetery across from Hamilton High School, Young Dolph's alma mater.
Plans are in the works for a public ceremony to give fans a chance to say their goodbyes.
The public ceremony for Young Dolph will be held on December 16 at FedExForum.
SEE: Photos from Young Dolph's funeral
FOX13 will update this story with the latest details as they're made available and bring you the newest information on-air and online.
Download the FOX13 Memphis app to receive alerts from breaking news in your neighborhood.
CLICK HERE TO DOWNLOAD
Trending stories:
©2021 Cox Media Group