For someone who's just under 30 years old, Miley Cyrus' professional achievements make for an impressive list, from childhood stardom on Hannah Montana, to Hollywood roles such as the lead in The Last Song, and a very successful music career, including as judge on The Voice. She's definitely come in like a wrecking ball, and her net worth of over $160 million is testament to the fact. And while Miley Cyrus isn't a petrolhead in the traditional sense, her collection of cars has been fairly varied over the years.
Updated November 2022: This article has been updated with more information on Miley Cyrus' car ownership and her experiences behind the wheel.
Miley's relationship with driving and cars has seen its fair share of ups and downs. The star was driving herself around before she got her license, which is obviously less than ideal. It's reported that she even traded in her mom's Porsche Cayenne GTS, which she inherited when she was 16, for a Toyota Prius. She's had a few public driving misdemeanors when she was younger, but it looks like with age has come maturity. Considering she's owned several Mercedes-Benz SL models, that would look to be the case.
Unlike a few other celebrities who have wholeheartedly embraced zero-emissions motoring, Miley seems to find joy in balance. She drives everything from a Tesla Model S to a Chevrolet Camaro ZL1. In recent years, we haven't really seen Miley Cyrus driving anything particularly outrageous. And in the decidedly outspoken star's case, no press is actually a good thing!
Let's take a closer look at ALL the cars Miley Cyrus has owned in the past, and what the star currently drives.
Tesla Model S (2019)
We start off our list with one of Miley's best and most environmentally friendly vehicles: the Tesla Model S (2019). While this model is not very different from its predecessor, it is better in some notable ways. According to Auto Express, the Tesla S model comes with greater efficiency, shaper dynamics and provides better comfort.
This would explain why Miley and Cody Simpson, her boyfriend at the time, decided to get matching cars. The then-couple broadcasted this Live on Instagram back in October 2019.
One of the elements that make a Tesla an accomplished electric car is that it features a predictive configuration system. Basically, it can adjust itself based on the conditions of the road you're driving on. Other than that, it can accelerate from 0-60mph in about 3.7 seconds and drives for 400 miles from a single charge.
RELATED: Here's How Much A Used Tesla Model 3 Costs
Range Rover Sport (2013)
As far as car brands are go, Land Rover is one of those names that continues to give us the best, and the 2013 Range Rover Sport is no exception. It has great off-roading capabilities and plenty more features, which is why it's even much more popular in the celebrity world, right? But, Miley has a different story.
According to thethings.com, Miley spent about $162,000 on this Range Rover Sport. And that's only the first part of the story. She didn't actually buy this car for herself, though, but her pets. Yes, that's right. According to her, the pets are free to jump around all they can in this car. She added on by saying that if she dies, the pets will inherit the car.
This car has an outstanding 288bhp and can sprint from 0-62mph in under 6.8 seconds. The car's interior is covered in leather and soft rubber, and it has very comfy seats. Unlike its predecessor, the Range Rover Sport is roomy and features an optional third row of seats that can be raised electronically from the floor, making it a splendid vehicle if you have kids. And pets, apparently.
McLaren MP4-12C (2012)
Next on Miley's Collection is the 2012 McLaren MP4-12C. Nothing says "I'm a celebrity" more than a car collection that features something like this exotic supercar. After all, the whole part of being rich means you can afford things that the average person can't. And Miley proved to us that she is indeed living a rich lifestyle when she bought this four-wheeled beauty. Moreover, she bought it when she was still a teen.
The then-teen was first spotted cruising in her new McLaren MP4-12C that was being driven by her then-fiancé, Liam Hemsworth, back in 2012. Currently valued at $130,000, this McLaren MP4-12C comes with a 3.8-liter twin-turbo engine, which can release the energy of 592 horsepower, not forgetting its top speeds of up to 205 mph.
RELATED: Exclusive: Chief Engineer At McLaren Tells Us About Its New Revolutionary Artura Supercar
Mercedes ML 450 Hybrid (2011)
The Mercedes ML 250 is one of the other landmark cars in Miley's garage. This is actually the very first hybrid model that the brand released. Coming with a 3.5-liter V6 gasoline engine, the ML 450 is one well-built machine. Combine this with the 2-magneto-electric motor, and you have a fantastic hybrid car.
One thing we know about Miley is that she loves the environment, and she got this point across when she bought a Toyota Prius. And with this 2011 Hybrid, she gets to enjoy all the benefits of a luxury SUV while helping to save our beloved ozone layer, or at least what's left of it.
RELATED: This Is What Makes The Mercedes CLK GTR An Absolute Beast
Porsche Cayenne GTS (2008)
The Porsche Cayenne GTS was actually given to the star as a birthday gift from her beloved mother after the teen got her drivers' license. To her mother's surprise, the then-16-year-old wasn't very fond of the car, and not because she didn't want to drive a luxury SUV at the time. Instead, it was because of the car's effect on the environment, according to the star.
"I'm happy with whatever my parents get me." Said the singer. Perhaps she wanted a new car of her own, especially since the Cayenne was initially her mother's ride. The Porsche Cayenne GTS boasts a 3.6-liter twin-turbo V6 engine and produces a power of 440HP. It also features some of the latest car technology you can find.
RELATED: 2021 Porsche Cayenne Coupé: Costs, Facts, And Figures
Smart Fortwo (2007)

While the Cayenne was given to her when she was 16, it actually wasn't her first car. A year earlier, Miley Cyrus became one of the celebrities who owned a car before they could drive, and this was when she was given the convertible Smart Fortwo by the manufacturer.
The rear-engine, two-passenger hatchback microcar was customized for Miley, with vinyls that said "Miley Girls Night Out". On top of that, the car had customized wheels and other features. But then again, she couldn't drive at that time.
Maserati Quattroporte (2014)
Miley also owns an Italian car, the Maserati Quattroporte, which oozes gorgeousness. Worth over $140,000, this is one of the more expensive cars in Miley's garage. It has a 3.8-liter twin-turbo V8 engine and can produce a power of up to 523HP.
We never knew much about this car until it was stolen from the star's house. According to British GQ, It was the car was eventually found parked in the street and ultimately returned to her, fortunately. We still wonder what the 17 dogs were up to during this theft.
RELATED: A Detailed Look Back At The 1947 Maserati A6 1500
Infiniti G35 Coupe (2005)
The Infiniti G35 Coupe is an excellent vehicle that offers the best luxury at a reasonable price. In fact, it has been termed "Ultimate in affordable luxury"
The car has a 3.5-liter V6 engine, which can produce a power of up to 280HP. During Miley's Carpool Karaoke interview with James Corden, she admitted to being a lousy driver that frequently wrecks her cars, and this G35 Coupe is one of the victims she claimed. However, most of the wrecks happen in her own driveway, according to her.
RELATED: Here's Everything We Know About The Infiniti QX55
Mercedes SL550 Convertible (2012)
The white Mercedes SL500 was Miley's third car, after the two cars she has received earlier: the Fortwo and Porsche Cayenne. So, the 2012 Mercedes was the first car that the star bought for herself. And she was only 19 years when she bought it.
The teen apparently paid $127,000 for the brand-new Mercedes-Benz. With a 380 horsepower engine, and the ability to go up to 60 mph in 4.7 seconds, the 2012 SL550 convertible is certainly worth every penny.
Toyota Prius
Miley Cyrus is also a proud owner of a Toyota Prius, like most of Hollywood was at some point. The Toyota's eco-credentials and non-ostentatious styling had drawn the attention of A-listers like Cameron Diaz, Tom Hanks and others, and it obviously it made an impression on a young Miley. This was the car she traded in her mom's Porsche Cayenne for.
RELATED: Toyota Is Introducing Two New Electric Vehicles To US Market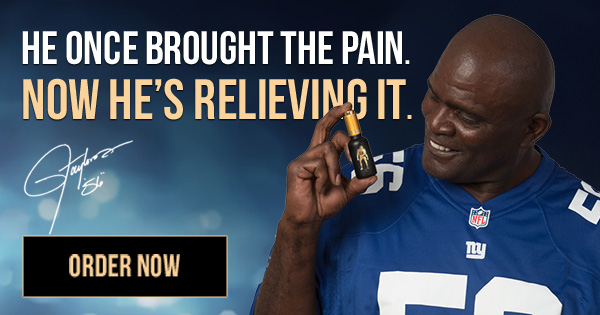 Mercedes-Benz SL550 Convertible (2011)
At this point, I'm sure we can all agree that Miley is into this German Brand. Since Miley's mother owns a similar ride, it's easy to assume that the star was inspired by her mother to get this black Mercedes convertible. Most of the car's interior is covered in premium leather, which makes it look spectacular.
Chevrolet ZL1 (2018)
The 2018 Chevy Camaro ZL1 is another astounding vehicle owned by the star. This car was apparently delivered to her Los Angeles home after her order, according to theThings.com. After the car was delivered, Miley immediately drove it to buy a coffee.
This Chevy is actually part of the sixth-generation Camaro family, and it came shortly after models such as the V-6 1LE and the V-8 powered SS 1LE were released.
Valued at $70,000, the Chevy Camaro comes with a 6.2-liter supercharged V8 engine that is capable of producing about 650 hp. On top of that, it is swift with a top speed of 190 mph.
BMW 3 Series 355i (2009)
Last but definitely not least, Miley has a BMW 355i, which is well-known as a powerful sedan. This particular model offers an eye-catching interior, roomy cabin, and quite a lot of infotainment and connectivity functions.
This 355i is, in fact, part of the sixth-generation of the model, and the star reportedly paid $90,000 for it. Regarding its strength, the BMW 355i is built with a V6 twin-turbocharged engine that is said to release about 302 HP of power. On top of that, the 355i has a top speed of 155mph. All things considered, Miley certainly has a special love for cars, and she's not afraid to show it.