HBO has been producing some of the best content for television for years. From scripted shows like Succession, Big Little Lies, and Euphoria to world-class documentaries like Bee Gees: How To Mend A Broken Heart and Loving, HBO has continued to provide audiences with binge-worthy programming for decades. Now, subscribers of HBO's streaming service HBO Max have access to all the content HBO has been putting out for years.
One of the genres where HBO succeeds the most is documentaries. The cable channel is well known for producing many of the most well-researched, thought-provoking, award-winning documentaries. HBO Max's documentaries are not just compelling, they are also culturally relevant to the times we live in. The fact is, if you come across a documentary with the HBO Documentary Films banner, you know you're in for a good time.
Let's take a look at a handful of the best HBO documentaries the channel has ever made, all available for streaming on HBO Max.
9

At The Heart of the Gold: Inside the USA Gymnastics Scandal
This documentary takes a look at the case against USA Gymnastics and Dr. Larry Nassar, who was accused of sexually abusing at least 250 young female gymnasts during his tenure as the athletic trainer for both the U.S. women's national gymnastics team and the team at Michigan State. Nassar was eventually convicted to up to 175 years in prison for pleading guilty to seven counts of criminal sexual conduct. What makes this documentary so impactful is the filmmaker's interviews with the gymnasts Nassar abused as well as footage from his trial and the testimony of a number of his victims, most notably Olympic gold and silver medalist McKayla Maroney.
8

The Inventor: Out For Blood In Silicon Valley
Elizabeth Holmes was a 19-year-old undergraduate at Stanford when she reportedly invented a new way to do blood tests and dropped out to pursue her invention. Inspired by her own fear of needles, her innovation was that one drop of blood could diagnose hundreds if not thousands of diseases, ailments, and conditions. Her company was Theranos, and it attracted a who's who of big-name investors and board members as well as a contract to operate clinics inside Walgreens drug stores. There was only one problem — it was all a fraud. Holmes had the idea, but never got the technology to work.
The Inventor follows the rise and fall of Theranos. At one point, Holmes was worth more than $4 billion, making her the richest and youngest self-made female billionaire. Today, she is worth $0 and is facing up to 20 years in prison for each of four counts of fraud she was convicted of. She will be sentenced in September 2022. There is also two upcoming biopics about Holmes: Bad Blood stars Oscar winner Jennifer Lawrence as Holmes and The Dropout stars Amanda Seyfried as Holmes.
Related: Euphoria Season One Storylines We Want to See Resolved
7

Black and Missing
Black and Missing is a four-part documentary from HBO that follows sisters-in-law Derrica and Natalie Wilson, who founded the Black and Missing Foundation in order to bring more attention and awareness to missing person cases involving Black people that are typically mostly ignored by both law enforcement and the media. The film focuses on the disappearances of and unsolved mysteries of Black women who have gone missing and never been found. Derrica applies her knowledge as a former law enforcement officer and Natalie uses her skills in public relations to raise awareness in communities and the media about the thousands of Black women and children who've never been found. This documentary sheds more light on the systemic racism in law enforcement and the media.
6

Being Serena
Being Serena takes an up-close and personal look at tennis phenomenon Serena Williams' life around the time she was pregnant and competing in The Australian Open. She found out she was pregnant with her first child not too long before the start of the 2017 Grand Slam tournament, where she went on to defeat her sister Venus Williams in the finals of the tournament. This documentary gives viewers (and fans) VIP access to Serena as she navigates her career in the midst of her pregnancy, new motherhood, and marriage. And, as we all know, none of that held Serena back from regaining dominance on the court.
Related: Drive My Car to Premiere on HBO Max Before the Academy Awards
5

Going Clear: Scientology and the Prison of Belief
HBO
Going Clear: Scientology and the Prison of Belief is the definitive documentary on the cult of Scientology, based on the book of the same name by Lawrence Wrights. The film was made by Oscar-winning documentarian Alex Gibney, who won the Best Documentary Academy Award in 2008 for HBO's Taxi to the Dark Side. Gibney profiles eight people who left the Church of Scientology, how the church draws members in and keeps them tied to the church, the origins of founder L. Ron Hubbard, and Scientology's ties to Hollywood celebrities. Coupled with former Scientologist and actress Leah Remini's docuseries, Leah Remini: Scientology and the Aftermath, the two films present a crash course in the practices of the Church of Scientology.
4

Robin Williams: Come Inside my Mind

Robin Williams: Come Inside my Mind takes an intimate look at the beloved late comedian and actor. Told through recordings of Williams' voice, the documentary starts with his youth in San Francisco, to his years at The Julliard School, to early days of his career in the comedy scene of the late 1970s in Los Angeles, to his long and enduring career, to his self-inflicted death in 2014. The film looks at not just his career but also his life, with interviews from the people that knew him best, including his Mork & Mindy co-star Pam Dawber, Billy Crystal, Steve Martin, Whoopi Goldberg, and his son Zak Williams. The documentary explores the highs and lows of Williams' life from his Oscar-winning role in Good Will Hunting to his struggles with alcohol and drugs. In the end, the audience is left with a clear look at what a comedic genius Williams was.
3

The Loving Story
It is hard to believe that not all that long ago a mixed-race couple could be arrested and jailed for being in love and married to each other. The 1958 case of husband and wife Richard and Mildred Loving became the court decision that led to the overturning of archaic laws that stated that two people of different races could not be married to each other. Richard was white and Mildred was part Black and part Cherokee. When they married in June 1958, interracial marriage was illegal in 21 states including their home state of Virginia. Two weeks after their marriage, they were arrested, tried, and convicted of what was, at the time, a felony called miscegenation. Mildred wrote to then-Attorney General Robert F. Kennedy, who told her to contact the ACLU.
Eventually, the Lovings' case made it all the way to the U.S. Supreme Court as Loving v. Virginia. The Supreme Court ruled unanimously in favor of the Lovings in June 1967. As a result, 16 states overturned their interracial marriage bans. Alabama was the last state to do so in 2000. What sets The Loving Story apart is the fact that it uses historical footage of the Lovings from their life and audio recordings of the Supreme Court trial to really immerse the audience in what it was like back then for interracial couples.
2

Street Gang: How We Got to Sesame Street
For five decades, kids have been growing up with Big Bird, Bert and Ernie, Grover, Cookie Monster, Oscar the Grouch, The Count, and Elmo. So, needless to say, Street Gang: How We Got to Sesame Street had a wide audience. The documentary features archive footage of the legendary Jim Henson and Frank Oz goofing off for the cameras, the death of beloved Mr. Hooper actor Will Lee, and how the crew behind Sesame Street created a whole new category of children's programming which taught important lessons about love, friendship, and community while also helping kids learn to count and read. The documentary is based on the 2008 book of the same name by Michael Davis.
1

Bee Gees: How To Mend A Broken Heart
If you haven't seen Bee Gees: How to Mend a Broken Heart, run, do not walk to your television, and cue it up. Many people know of the Gibb brothers' disco hits, especially the '70s soundtrack to Saturday Night Fever, but what people may not know, especially younger generations, is how many other hits the brothers either had themselves or wrote for other artists, most notably Barbra Streisand. The brothers Gibb wrote over 1,000 songs and had 20 number one hits. Throughout the rise, fame, and tragedy of the band and the brothers, this documentary will have audiences humming the hits of the Bee Gees for days.
Bee Gees Biopic Lands Director Kenneth Branagh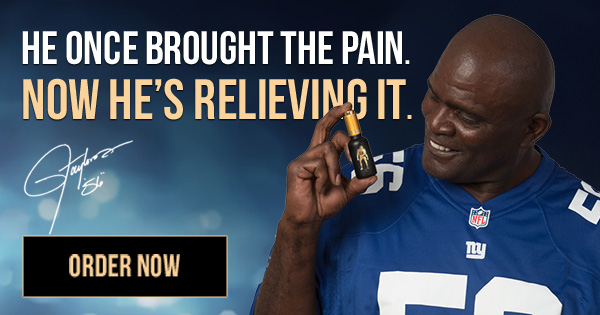 Kenneth Branagh will direct an Bee Gees biopic for Paramount Pictures.
Read Next
About The Author
Amy Lamare
(12 Articles Published)

Amy Lamare is a writer covering entertainment, pop culture, music, beauty, fashion, fitness, technology, and the intersection of technology, business, and philanthropy. You can find her on Instagram and Facebook.
More
From Amy Lamare