October is already halfway done, so it's time for Harry Potter Wizards Unites players to launch a new Brilliant Events. The October calendar of events currently has players enoying another 1920s event, there are just a few days left before it's time to dig into the long list of tasks, bonuses, and features that the first half of the Burning Day Brilliant Event will deliver to fans of the mobile AR game.
The Burning Day two-part Brilliant event is being divided over two months. Wizards, witches, and other magical beings will only be able access the first half of the activities within the October calendar period. The first part starts this Monday. Harry Potter Wizards Unite enthusiasts can race around and enjoy the features, bonuses and challenges anytime after 2pm on Oct 18. To unlock exciting rewards.
RELATED: The Official, Unbreakable Harry Potter Book Rankings And Reasonings
The Brilliant Event officially begins on October 18th, 2021, at 2:00 PM Eastern Time, and ends on October 22nd at 2:00 PM Eastern Time. As is the norm, Brilliant Event rewards and bonuses pay off for many players. This should be the case for this month as well.
Burning Day Part 1 is like many non-Spotlight events within Wizards Unite. It features a long list tasks players must complete over the first week, and lots of exciting rewards for those who complete the entire list.
The quests are fairly straightforward and simple this time around and there's a strong list of incentives, so witches and wizards should definitely take the time to work through the full list before part one wraps up…
Part 1
Collect 3 Ingredients on the Map 2 Abraxan hair
Master Notes 2 times 1 Powdered Dragon Claw
Return 12 Brilliant George Weasley Foundables and 2 Healing Potions
Part 1 Rewards
550 Wizarding XP
2 Books in Restricted Section
50 Brilliant Family XP
10 Spell Energy
Part 2
Return 15 Ministry of Magic Foundables Unicorn Hair
Use Tonic to Trace Detection 2×2 with 2 Exstimulo Potions
Return 12 Brilliant Fred Weasley Foundables 6 Snowdrop
Part 2 Rewards
750 Wizarding XP
75 Brilliant FamilyXP Ideas
3 Books with Restricted Sections
10 Spell Energy
Part 3
Brew 5 Strong Exstimulo Potions
5 Brilliant Burning Day Runestones for 4 Armadillo Bile
Earn 7000 Wizarding Experience Points by completing Challenges 1 Silver Key
Part 3 Rewards
1250 Wizarding XP
75 Brilliant FamilyXP Ideas
5 Restricted Section Books
10 Spell Energy
Part 4
Cast 10 Finite Spells 1 Spell Book
In Wizarding Challenges 1 Spell book, defeat 20 foes
Use Brilliant Burning Day Runestones 1 Spellbook to Collect 3 Brilliant Dragon Fireplace Fragments
Part 4 Rewards
5 Restricted Section Books
50 Gold
5 Defense Against the Dark Arts Books
30 Spell Energy
1 Brilliant Broken Educational Decree Registry Picture
Bonus Assignment
Place 5 Images on Burning Day Page 1. Wit-Sharpening Potion
Return 10 Legends of Hogwarts Foundables 1 silver key
Earn 12,500 Wizarding Experience Points from Any Source 1 Speller Book
Return 4 Baby Norwegian Ridgeback Foundables 10 Energy Spell Energy
Return 2 Sorting Hat Findables 2 Potent Exstimulo Potions
Bonus Assignment Rewards
2000 Wizarding XP
100 Brilliant Family XP
5 Defense Against the Dark Arts Books
1 Brilliant Achievement Badge
20 Spell Energy
5 Brilliant O.W.L. Exam Sheet Registry Images
The list is lengthy, as is the norm for Brilliant Events. The list is quite long, but you have a full week to complete all the challenges. Wizards and witches should have all the information they need to prepare for the event. It will be exciting to see what half of the Brilliant Event holds for players. Make sure to check back in the next few weeks for that list of tasks as well as rewards.
If any additional bonuses or rewards are revealed, we'll be sure to post an update. For more Wizards Unite news and strategy guides, be sure to keep checking back in the coming days. Keep your wands on the go!
Harry Potter: Wizards Unite is now available in select regions on Android devices and iOS devices.

MORE: FIR against Bajrang Dal leader, 100 pro-Hindu activists for abusing cops in K'taka
Source: Wizards Unite Hub
Harry Potter Wizards Unite October Community Day Guide (All Tasks & Rewards)
Harry Potter: Wizards Unite players can now see all of the tasks and rewards for next week's two-day October 2021 Community Day event in the game.
Continue reading
About the Author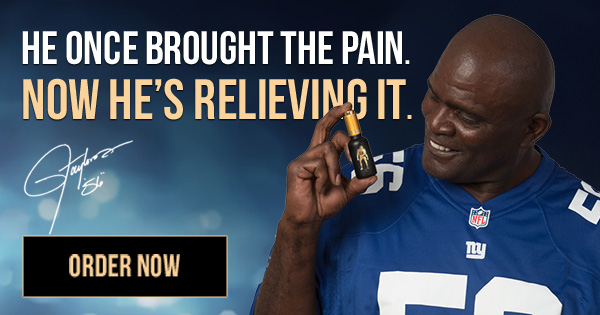 Denny Connolly
(2739 Articles Published)
Denny Connolly, an editor and contributor, joined the Game Rant team as an editor in 2014. He is a specialist in MMO coverage and game guides. However, he is a long-time fan of all genres. He graduated from Penn State, where he studied English as well as Education.