By Dan Ambrose: WBC lightweight champion Devin Haney isn't worried about being robbed next month when he faces unified champion George Kambosos Jr on June 4th at the Marvel Stadium in Melbourne, Australia.
Haney (27-0, 15 KOs) says he's going to make it so one-sided that there's no chance that the judges won't give him the victory if it goes to the scorecards.
Still, it's not going to be easy for Haney to win a decision against the Australian Kambosos (20-0, 10 KOs) because the crowd of 50,000+ fans will be cheering each time he throws a punch.
Haney beating everyone
"Your shot against George Kambosos, who is now considered by people like me the lightweight champion of the world because he beat Teofimo Lopez, who beat Vasyl Lomachenko. You think you have a claim to the lightweight title too," said Max Kellerman on his ESPN show.
"We know that whether you like it or now, I am the WBC lightweight champion," said Haney. "I'm on my fifth title defense, and I've been beating everyone they put in front of me.
"It's the truth. The track record shows that Loma did petition [to get out of his mandatory]. It's reality. Whether they like it or not, it's reality," Haney continued.
"In the old days, the contender would be just frozen out of the title," said Kellerman.
"That is the truth. He got stripped of the title, and that's how Devin Haney got the WBC belt," said Haney. "I've been defending it and fighting for it ever since."
"You're a real fighter. You know what people say and what they think," said Kellerman. "What does it mean to you? Obviously, you're hungry for it because you're willing to go to his backyard.
"You're willing to go to Australia to fight an undefeated champion to get that recognition."
"I didn't only sign up for one fight. I signed up for two fights, so that's how much I trust in my talent," said Haney about his two-fight deal with Kambosos.
"I trust in my skills, and I know that if I can beat him once, I can beat him twice in his own back in his own country in his own land, and that's what I'm going to do," said Haney about his intention of beating the Australian Kambosos in front of his own fans.
Devin not worried about being robbed
"Aren't you worried that if this thing goes the distance, he's a very good fighter, and it's a close tough fight, and you believe you won seven rounds to five, something like that in a tough close fight that it'll be tough for you to get a decision?" said Kellerman.
"I don't think the fight will be that close, honestly. I feel I'm on a whole different level," said Haney. "My skillset is just different. We're not looking for a close fight."
It might be a very close fight, which in that case could make it tough for Haney to win a decision. You got to believe that if the rounds are close, the judges will give the majority of them to the home fighter Kambosso.
"We're prepared for anything he brings to the table. I just feel that my skills are on a whole different level. So I'm not really worried about that," said Haney about him not being concerned about being robbed.

"In boxing circles, they're saying, 'Is Haney having a problem making 135? Does he need to move up? Is that one of the reasons why he's been shaken up in recent fights?' Can you address? said Kellerman.
"It's boxing, and you can't swim without getting wet," said Haney. "Have we seen me get hurt in one fight? Yes, but that's just boxing. I'm fighting the best fighters in the world. These fighters have two hands, two feet, just like I do.
"These fighters are punchers just like me, but I always come out on top," said Haney.
Kambosos-Haney winner will be #1
"Why should they tune in to see this fight, you against George Kambosos? What are they getting?" said Kellerman.
"Number one, it's an undisputed fight for everything to show who is the man, who is the best in the lightweight division? They said the lightweight division is the most exciting and the best division in boxing.
"This is to show who is the best fighter in the lightweight division, and you will see the best fighter in the division. That's going to be me," said Haney. "I'm going to come out victorious and showcase my whole skillset."
It's hard to say that the winner of the Kambosos vs. Haney fight will be the #1 fighter in the lightweight division. To prove that the winner is #1, they'd still need to beat Gervonta Davis, Ryan Garcia, and Vasyl Lomachenko.
What you could say is the winner of the Kambosos-Haney fight will be the fighter with all the belts, which there would be no denying.
Whether the casual boxing fans choose to recognize the winner as the #1 in the 135-lb division would be up to them.
"You win the fight, and you win the rematch. Are you handing out title shots?" said Kellerman. "Lomachenko, Shakur Stevenson if he moves up, Tank Davis, [Ryan] Garcia. You have some of the biggest names in boxing. Are you fighting all those guys?"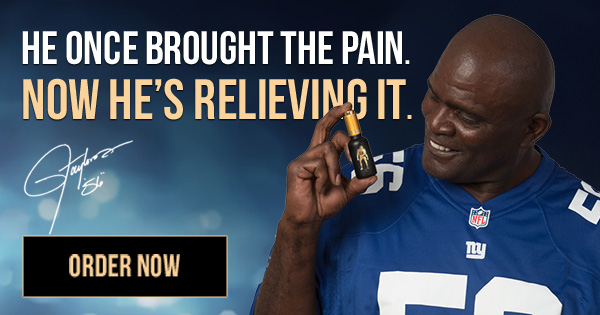 "One by one, I'm going to knock them down," said Haney. "Like I said, I'm a true champion, and I'm ready to fight the best and show the world that I'm the best. You line them up; I'm going to knock them down one by one," said Haney.
If Lomachenko returns from the war in his country soon, he would be a very tough opponent for Haney.
Shakur Stevenson likely won't move up in weight to the lightweight division until next year. By that time, Haney probably won't be fighting at 135 any longer.
The realistic fights to make for Haney would be against Ryan Garcia and Gervonta Davis. Those guys aren't going anywhere for the foreseeable future, and there would be a great deal of interest from fans seeing either of them against Haney.