0 of 30
Elsa/Getty Images
Kevin Durant, Kyrie Irving and Deandre Ayton may have their teams in holding patterns, but they can't stop us from grading what the Brooklyn Nets, Phoenix Suns and 28 other NBA squads have done so far in the 2022 offseason.
We'll evaluate each club on the strength of its draft picks, signings, trades and overall roster-building vision. All marks will be subject to change, but this should serve as a snapshot of how well (or poorly) everyone has performed through the first week or so of the new league year.
Adding talent is the surest path to high marks, but the best grades will go to the teams that made sensible transactions—whether that means bringing pieces aboard or sending them away as part of a rebuild.
Value is always the key. Re-signing a big name is great, but full credit only comes with retaining players at prices that make sense. We'll apply that bang-for-the-buck approach throughout this exercise.
Red pens ready.
1 of 30

Adam Hagy/NBAE via Getty Images
Grade: B
Key Additions: Dejounte Murray, Justin Holiday, Aaron Holiday, Moe Harkless, A.J. Griffin (R)
Key Subtractions: Danilo Gallinari, Delon Wright, Kevin Huerter, Kevin Knox, Gorgui Dieng, Jock Landale
Key Retentions: N/A
There's a lot to like about Dejounte Murray and Trae Young sharing a backcourt. Murray can run the show when Young rests and provide secondary playmaking when teams load up to stop Young—like the Miami Heat did in the postseason. Murray's defensive prowess will also allow the Hawks to hide Young on the weaker opposing guard.
Conceptually, Young's gravity should make him a deadly off-ball threat when Murray initiates the offense. But not every top scoring option is up for the mental and cardiovascular challenge of perpetual motion. Stephen Curry is the exception, not the rule. Young has the ability to level up if he embraces the work of constantly moving. Murray's career 33.0 percent hit rate from deep doesn't suggest he'll thrive when off the rock.
There may be hiccups, as both Murray and Young ranked in the top five in total time of possession last season, but the Hawks are substantially better with the former San Antonio Spurs guard on board.
Atlanta addressed a key area of need at great cost. When a team gives up three first-round picks and a swap, it's usually for a player who'll be the final piece of a championship puzzle or an A-list difference-maker. Think Jrue Holiday in Milwaukee or Anthony Davis in Los Angeles, respectively. Murray is an All-Star on a bargain contract (until it expires in 2024 and he seeks a $200-plus million deal), but he isn't on that put-you-over-the-top level, and more importantly, the Hawks aren't a one-piece-away operation.
Atlanta is better, but perhaps not to a great enough degree to justify the cost. If it can eventually recoup some assets and add a starter by trading John Collins, a grade in the "A" range might be warranted.
2 of 30

Logan Riely/NBAE via Getty Images
Grade: A
Key Additions: Malcolm Brogdon, Danilo Gallinari
Key Subtractions: Daniel Theis, Aaron Nesmith, Nik Stasukas, Malik Fitts, Juwan Morgan
Key Retentions: Sam Hauser
Though Brogdon isn't the pure playmaking point guard Boston may have needed last year to prevent troublesome bouts of offensive stagnation, he's an excellent shooter whose assist rate has ranked in at least the 84th percentile among combo guards in each of the last three years. He'll keep the ball moving, and his 6'5″ frame will make him a solid fit in the Celtics' switching defensive schemes.
Gallinari has his flaws defensively, but where better to hide them than within Boston's NBA-best operation on that end? A career 38.2 percent gunner from deep who can still grift his way to the line after 14 years in the league, Gallo provides another scoring option whom defenses can't ignore.
The Celtics' rotation went only eight deep in the 2022 postseason. That number is now comfortably 10.
Adding Brogdon and Gallinari, durability concerns and all, without losing any of their top eight rotation pieces, makes the Celtics one of the offseason's biggest winners. A squad that reached Game 6 of the NBA Finals just got better. If you're picking anyone in the East over them, the burden of proof is on you.
It's hard to pull off such a stellar offseason when you don't even use one of your top assets, but the Celtics reloaded and improved on both ends without touching the $17.1 million trade exception they generated in last year's Evan Fournier deal.
3 of 30

Nathaniel S. Butler/NBAE via Getty Images
Grade: B-
Key Additions: T.J. Warren, Royce O'Neale, Edmund Sumner
Key Subtractions: Andre Drummond, Goran Dragic, Bruce Brown Jr.
Key Retentions: Patty Mills, Nic Claxton
Forget Kevin Durant and Kyrie Irving for a moment, and consider the Brooklyn Nets' mixed bag of other offseason moves.
Signing Warren on a one-year minimum deal, as reported by Shams Charania of The Athletic and Stadium, ranks among the best gambles of the offseason. The multi-skilled forward played only four games over the past two seasons combined, but he put up 19.8 points per game on a 53.6/40.3/81.9 shooting split for the Indiana Pacers in 2019-20. Warren's injury history means the Nets can't necessarily count on him to produce, but if he's anything like his former self, he'll easily be the best-value signing of the offseason.
O'Neale wasn't worth the first-round pick Brooklyn traded to get him, but he's a three-and-D wing who's played a significant role on a good Utah Jazz team in the past. If the Nets intend to keep competing after whatever happens with Durant and Irving, O'Neale will help. Ditto for Mills (two years, $14.5 million) and Claxton (two years, $20 million), both of whom return with raises that push up against but don't quite qualify for overpay status.
Losing Brown will hurt Brooklyn's perimeter defense, but O'Neale can fill in there. And no one should miss Drummond or Dragic, neither of whom project to be playable late in the playoffs nor trade assets that could return positive value.
Because we don't know what'll happen with Durant and Irving, all we can do is grade Brooklyn's decision-making in a pseudo-crisis. Resisting the urge to give Irving a big extension was the right move; no reasonable team can justify committing real resources to a player who didn't honor the terms of his last deal. If that triggered Durant's trade demand, so be it. The Nets will get value for him and can either pivot to a rebuild or try to win now with a quality cast of supporting pieces that also includes Ben Simmons.
4 of 30

Adam Hagy/NBAE via Getty Images
Grade: D+
Key Additions: Mark Williams (R), Head Coach Steve Clifford
Key Subtractions: N/A
Key Retentions: Cody Martin, Kelly Oubre Jr.
Charlotte's quiet offseason owes mostly to the holding pattern created by restricted free agent Miles Bridges.
The 24-year-old, who was in line for a possible max contract, was charged with felony domestic violence on June 29. The real-world aspects of Bridges' alleged abuse take precedence over anything pertaining to his contract status, but it also seems clear the situation has affected the Hornets' offseason plans.
Duke product Mark Williams brings rim protection and length to Charlotte's underwhelming center rotation. Even if he takes some time to acclimate to the rigors of anchoring an NBA defense, Williams' bounce and 7'7″ wingspan should make him an immediately useful lob threat.
Steve Clifford, a familiar face who coached Charlotte to a 196-214 record from 2013-2018, is back in the fold. He'll take over for James Borrego…who replaced him four years ago.
Clifford brings a defense-first reputation and an old-school emphasis on accountability to a team that defined itself by youth and freewheeling offense. There's a potential for friction here, and it's generally not that exciting when a franchise hires a retread coach. But if Clifford's messaging gets through to the roster, Charlotte should improve on D.
Due partly to factors outside their control, the Hornets didn't do enough to inspire confidence that they'll be more than a play-in team for the third straight year.
5 of 30

Jeff Haynes/NBAE via Getty Images
Grade: B
Key Additions: Goran Dragic, Andre Drummond, Dalen Terry (R)
Key Subtractions: Troy Brown Jr.
Key Retentions: Zach LaVine, Derrick Jones Jr.
The Bulls didn't do anything head-turning, and that includes giving LaVine the full five-year, $212 million max contract with a fifth-year player option. This team fully committed itself to winning in the short term when it (unwisely) surrendered a pair of first-round picks and promising young talent for Nikola Vucevic in 2021, and it lacked the ability to replace LaVine in free agency.
So keeping him at virtually any cost was always the only option.
LaVine has had knee troubles in the past, but he's a high-volume, high-efficiency scorer who can play on or off the ball. Scaleability and top-option capability don't usually exist in the same player, but the 27-year-old guard is a rare sort. The Bulls were right to bring him back without much fuss, even if the leaguewide dearth of cap-space teams could have allowed them to drive a harder bargain.
Jones' return should bolster Chicago's defense, and Dragic (who surprisingly didn't wind up with Slovenian teammate Luka Doncic and the Mavericks) is Lonzo Ball insurance in the backcourt. Ball's recovery from knee surgery has been protracted enough to cause concern, and the Bulls' 2021-22 season hit the skids when injuries depleted their guard depth.
We should take a moment to admire Dragic's bravery. Most guys with this in their career history wouldn't want to go near a Bulls uniform.
6 of 30

David Liam Kyle/NBAE via Getty Images
Grade: B+
Key Additions: Ricky Rubio, Raul Neto, Robin Lopez, Ochai Agbaji (R), Khalifa Diop (R), Isaiah Mobley (R)
Key Subtractions: N/A
Key Retentions: Darius Garland
Garland joined Ja Morant and Zion Williamson as members of the 2019 rookie class to earn max-level extensions. After a breakout season that included an All-Star trip at the age of 22, it's hard to argue he didn't deserve it.
Cleveland also added support for Garland, who was often the only reliable playmaker in the rotation last season. Ricky Rubio made a strong enough impression as a leader on and off the floor last year that the Cavs brought him back with a three-year deal. Last year's torn ACL may mean Rubio can't contribute until partway through the season, but the addition of Raul Neto, among the steadiest backup options available at the point, will hold down the second unit without issue.
Credit the Cavs for both understanding Garland's worth and taking steps to assure the minutes that he isn't on the floor won't be quite so ugly in 2022-23. Last year, Cleveland's net rating fell by 13.9 points per 100 possessions without Garland in the game.
Agbaji, whom the Cavs picked 14th out of Kansas, fills a need as a three-and-D wing. He projects to be ready sooner than most first-rounders after a four-year career at Kansas that included a national championship, a consensus All-America nod and the 2022 NCAA tournament's Most Outstanding Player award. Isaac Okoro could still seize that wing role, but a little healthy competition never hurt anyone.
7 of 30

Glenn James/NBAE via Getty Images
Grade: C-
Key Additions: Christian Wood, JaVale McGee, Jaden Hardy (R)
Key Subtractions: Jalen Brunson, Sterling Brown, Trey Burke, Marquese Chriss, Boban Marjanovic
Key Retentions: Frank Ntilikina, Theo Pinson
Looking back, the Mavericks may have lost Jalen Brunson in January. That's when they held off on presenting him with a $55.5 million extension, per ESPN's Tim MacMahon Though they ultimately offered the same deal after the trade deadline, Brunson's mind may have already been set on leaving Dallas.
Of course, roughly a zillion other factors contributed to a departure that now feels like it was preordained. Brunson's familial and CAA connections to the New York Knicks, with whom he agreed to a four-year, $104 million contract, run deep. The Mavs didn't even get a meeting, per MacMahon, which was especially strange since they could offer a fifth year and more money.
The Mavs did well to grab Christian Wood in a June trade that only cost them a late first-rounder and expiring salary, though bringing in McGee jams up an already packed center rotation. McGee is a better lob threat than anyone else on the roster, and he'll provide some rim protection. But it's difficult to imagine him closing playoff games with Wood and Maxi Kleiber around, and that makes his three-year, $20.1 million contract a little iffy.
Fresh off a Western Conference Finals appearance, the Mavs lost their second-best player and can't replace him. Even if it was largely out of their control, that stings.
8 of 30

The Washington Post
Grade: A-
Key Additions: Kentavious Caldwell-Pope, Bruce Brown Jr., Ish Smith, DeAndre Jordan, Christian Braun (R)
Key Subtractions: Monte Morris, Will Barton, Facundo Campazzo, Bryn Forbes
Key Retentions: Nikola Jokic, Davon Reed
Denver got the offseason right in ways great and small. On the large-scale side, locking down two-time MVP Nikola Jokic on the richest contract extension in NBA history (five years, $264 million) was the easy and correct move. There was never any doubt that his extension was imminent, but the peace of mind that comes with having Jokic officially on the books through 2028 is no less important.
To support Jokic and a Denver defense that got cut to ribbons in the 2022 postseason, the front office brought in Caldwell-Pope and Brown via trade and free agency, respectively. KCP cost them Morris and Barton, but Jamal Murray's return from injury makes the loss of those offense-first guards easier to address. And while Caldwell-Pope will be most valuable locking down opposing guards, his ability to contribute without needing to handle the ball makes him a perfect addition on offense as well. KCP shot 42.0 percent on catch-and-shoot threes last season.
Brown is another hand-in-glove fit, a rugged backcourt defender whose experience as a roll man with the Nets should make him a useful change-of-pace piece in Denver. If opponents put a guard on him, get ready for some intriguing pick-and-roll looks involving Jokic.
The only dubious move in an otherwise excellent offseason for the Nuggets was the Jordan signing. DJ posted a negative box plus/minus with both the Los Angeles Lakers and Philadelphia 76ers last season and isn't likely to regain his form in his 15th season. There are plenty of other minimum-salaried backup center options with more upside still available.
9 of 30

Chris Schwegler/NBAE via Getty Images
Grade: B+
Key Additions: Nerlens Noel, Alec Burks, Kemba Walker, Kevin Knox II, Jaden Ivey (R), Jalen Duren (R), Buddy Boeheim (R)
Key Subtractions: Jerami Grant
Key Retentions: Marvin Bagley III
The Pistons lucked out when Ivey fell to them at No. 5, giving them the best player available and the ideal backcourt complement to Cade Cunningham. Ivey's explosive athleticism and secondary playmaking chops should mesh well with Cunningham's savvy on-ball work and projectable outside stroke.
Good fortune had nothing to do with them adding Duren at No. 13 and reeling in a future first-rounder in a deal with Portland for Jerami Grant, though. Detroit shrewdly dealt its way into those assets.
Critics could argue the Pistons didn't maximize their status as one of the few teams with cap space. They had the opportunity to get involved in the fairly limited bidding for restricted free agents. But adding Duren to a center rotation that already included Isaiah Stewart seemed to foreclose on any Deandre Ayton pursuits, and the market wasn't otherwise teeming with RFAs that would fit neatly into a rebuild.
The only real miss was the three-year, $37 million deal that the Pistons handed Bagley. A poor defender at any position who hasn't shown much offensive capability beyond putting back offensive rebounds, Bagley is theoretically a center who can't defend the rim and shouldn't play ahead of Duren or Stewart.
It's difficult to imagine a team with an actual need for a project 5 would have come close to Detroit's offer, and the signing looks worse when you consider how few opportunities to develop Bagley will have with this particular club, which also has Kelly Olynyk and Noel up front. That presumes Bagley would do much with said developmental opportunities, which is a sketchy bet based on his track record.
10 of 30

Brian Babineau/NBAE via Getty Images
Grade: B
Key Additions: Donte DiVincenzo, Patrick Baldwin Jr. (R), Ryan Rollins (R)
Key Subtractions: Otto Porter Jr., Gary Payton II, Damion Lee, Juan Toscano-Anderson, Nemanja Bjelica
Key Retentions: Kevon Looney
Payton and Porter were both major contributors to the Warriors' championship season, ranking fifth and eighth on the team in total minutes played, respectively. Their departures will make an impact, but Golden State should feel confident it can replace their contributions from within. Moses Moody and Jonathan Kuminga flashed enough potential as rookies to justify that belief.
DiVincenzo, whose last few injury-hampered seasons somewhat resemble Porter's immediate pre-Warriors tenure, could be among the biggest steals in free agency. Good health and a role that emphasizes his strengths may be all it takes to draw out the 6'5″ combo guard's best self.
A full-time starter on the Bucks' 2020-21 championship team (prior to an ankle injury that knocked him out of the playoffs), DiVincenzo routinely posts elite steal rates and excellent rebounding numbers. Payton is one of one defensively, but DiVincenzo could replicate some of his defensive chaos while offering more reliable shooting and playmaking.
Not every role-playing free agent got away, as the Dubs brought lifetime Warrior Kevon Looney back. His three-year, $25.5 million contract (with only $3 million guaranteed in the final season) is good business for Golden State, even in an environment where non-star centers' earning power continues to shrink.
Looney had too much equity built up in the locker room and with the franchise generally for the Warriors to let him get away. The loss of Porter and Payton hurt a little, but seeing Looney depart after the struggles of his early injury-ravaged years and the triumphs of the 2022 title run would have caused serious pain.
Baldwin and Rollins were both high-upside swings in the draft, and the player-development success of 2019 No. 28 pick Jordan Poole means we should expect one or both of the Warriors' prospects to stick around and eventually earn minutes.
Attrition is part of winning, but the Dubs can replace much (or maybe all) of what they've lost internally.
11 of 30

Kevin C. Cox/Getty Images
Grade: A
Key Additions: Boban Marjanovic, Sterling Brown, Trey Burke, Marquese Chriss, Jabari Smith Jr. (R), Tari Eason (R) TyTy Washington (R)
Key Subtractions: John Wall, Christian Wood
Key Retentions: Jae'Sean Tate
The Rockets pulled off the trifecta this summer, emerging as winners in all three areas of roster construction.
They drafted well, happily adding Smith and his high-end shooting to a frontcourt that needs it. Perhaps the Orlando Magic and Oklahoma City Thunder were right to pass on the Auburn product, but you could make the case that Houston would have been justified in taking him if it had owned the first pick.
You never want to draft for fit this high in the lottery, but the Rockets didn't have to reach or make any tough decisions. They got the guy they needed. What's more, Eason's defense and Washington's playmaking instincts mean the Rockets could eventually have two more solid potential rotation pieces in addition to Smith.
Houston also succeeded in trading Wood for a first-rounder and four expiring contracts, squeezing value out of a player who didn't fit into a frontcourt rotation focused on development.
Finally, free agency. Tate's deal seems too good to be true from a Rockets perspective. The burly forward needs to improve as a shooter, but he's a committed and hard-nosed defender who can move the ball from the forward position and dominate the offensive glass. He's been in the 91st and 94th percentile, respectively, in offensive rebound rate during his first two years in the league. A three-year, $22.1 million contract (with a club option on the third season!) is a massive bargain.
Though it may not technically fit into any of the previous three buckets, buying out Wall rather than letting him linger for another year on the shelf was another wise choice. It was time, and everybody should feel good about the breakup with Wall landing on the contending Los Angeles Clippers.
12 of 30

Dylan Buell/Getty Images
Grade: B
Key Additions: Aaron Nesmith, Daniel Theis, Nik Stauskas, Malik Fitts, Juwan Morgan, Bennedict Mathurin (R), Andrew Nembhard (R)
Key Subtractions: Malcolm Brogdon, Ricky Rubio, T.J. Warren
Key Retentions: Jalen Smith
We aren't giving "incomplete" grades for anyone, but the Pacers would be first in line if we were. It remains to be seen what Indy will do as one of just two teams (the San Antonio Spurs are the other) with over $25 million in cap space still unspent, and forever-on-the-block Myles Turner remains untraded.
The Pacers could sign a restricted free agent to an offer sheet, take on bad money with picks attached, swing a sign-and-trade involving Turner or even just take their cap space into the season and wait for the next salary that needs to be dumped.
Indiana's big move was trading Brogdon to the Celtics for a package that included Nesmith, Theis and a lottery-protected 2023 first-round pick. That's a solid return for a player who no longer fit into the Pacers' rebuild and whose injury history might have further diminished his value. Brogdon will turn 30 in December and logged only 36 games last year. The Pacers may have moved him at just the right time.
Arizona product Bennedict Mathurin projects as a strong complement for Tyrese Haliburton, who officially has the keys to the offense going forward. An off-ball threat who can hit shots off the catch, drive closeouts (but only finish off two feet) and has the tools to defend guards and wings, Mathurin should get plenty of clean looks with Haliburton feeding him.
Lastly, the Pacers did well to bring back Jalen Smith. The No. 10 pick in 2020, cast off by the Suns, averaged 13.4 points and 7.6 rebounds across 22 games with Indiana last season. The 22-year-old stretch forward also canned 37.3 percent of his triples. Indy was wise to give Smith a two-year, $9.6 million contract to see if his flashes might turn into something sustainable.
13 of 30

Troy Fields/NBAE via Getty Images
Grade: A-
Key Additions: John Wall, Mousa Diabate (R)
Key Subtractions: Isaiah Hartenstein
Key Retentions: Nicolas Batum, Amir Coffey, Ivica Zubac, Robert Covington
Despite the enormous luxury-tax penalties, the Clippers' two-year, $13.2 million gamble on Wall is worth it. The five-time All-Star has played only 40 games since December 2018 and may be fully washed, but there's a chance Wall can still contribute at the level of a quality starter. And he could hardly be better positioned to succeed than he is with the Clippers, where he'll be allowed to play to his strengths as a facilitator of three-point shots and a pace-pusher in transition.
The Clips don't need Wall to be the past All-Star version of himself—not with Kawhi Leonard and Paul George doing the heavy work on both ends.
The Clips may regret losing Hartenstein, who broke out in a backup role last year. But Zubac is back on a reasonable $33 million extension, and L.A. figures to play small lineups in most of the minutes that matter. Wall, who essentially got the taxpayer mid-level exception money that could have gone to Hartenstein, comes with higher variance but perhaps more upside, which is all that should matter to the title-chasing Clippers.
With Batum, Coffey and Covington (he extended in May, but we're counting it) all coming back, L.A.'s wing and forward rotation remains the deepest in the league.
14 of 30

Photos by Garrett Ellwood/NBAE via Getty Images
Grade: C-
Key Additions: Lonnie Walker IV, Juan Toscano-Anderson, Thomas Bryant, Troy Brown Jr., Damian Jones, Max Christie (R)
Key Subtractions: Malik Monk
Key Retentions: N/A
Kyrie Irving may wind up being the Lakers' biggest offseason addition. If he were to arrive as Russell Westbrook departs, Los Angeles would be in for a major bump up the grade scale. As unreliable and flighty as Irving has been, his shooting and playmaking could help the Lakers. Westbrook proved last season that he isn't changing his game or adding new wrinkles, and therefore can't be of much assistance to LeBron James and Anthony Davis.
Walker is a good get as a second-draft talent, a brilliant open-floor athlete who may only be a reliable jump shot away from deserving rotation minutes on a good team. Still just 23, the 6'4″ guard averaged double-figure scoring in each of the last two seasons, even as his three-point shooting cratered to a career-worst 31.4 percent in 2021-22. If Walker can merely replicate the 35.5 percent he hit from deep two years ago, he could even end up starting.
Toscano Anderson, Brown and Jones are all end-of-bench options with diverse skills. JTA is a five-position defender who can pass and push the ball in transition, Brown rebounds his position exceptionally well, and Jones is a useful catch-and-dunk third big whose defensive awareness has improved considerably from his clueless first years with the Warriors.
Losing Monk's shooting isn't ideal for a Lakers team that was short on spacing to begin with, and it's difficult to argue any of the offseason additions will help produce more wins than Monk did. As it stands, the Lakers are no closer to climbing into the playoff race than they were when last season ended.
15 of 30

Joe Murphy/NBAE via Getty Images
Grade: C
Key Additions: Danny Green, Jake LaRavia (R), David Roddy (R), Kennedy Chandler (R)
Key Subtractions: Kyle Anderson, De'Anthony Melton
Key Retentions: Ja Morant, Tyus Jones
The Grizzlies didn't deliver on their potential to be one of the offseason's biggest powerbrokers, but it's hard to fault them for not chasing a star with cap space or using their litany of future first-round picks to trade for an upgrade. When you win 56 games with one of the youngest rosters in the league, patience might be the smartest approach.
Then again, with Ja Morant's max rookie extension now official and Jaren Jackson Jr. (whose fractured foot will cost him a chunk of the upcoming season) already inked to a nine-figure deal, the Grizzlies won't get another chance to play the cap-space game for a while.
Memphis lost Anderson to the Wolves in free agency and sent De'Anthony Melton to the Sixers in a package for Green and Roddy. Jones' return on a two-year, $30 million deal assures the Grizzlies that another long stretch without Morant won't be a problem, though it's a little surprising that Jones didn't net bigger offers to start elsewhere.
Overall, the Grizz lost two rotation pieces and retained one. Unless their draft picks are ready to contribute sooner than expected, the Grizzlies' depth won't be quite as strong as it was a year ago. Big picture, though, everything is on firm footing in Memphis—particularly with Morant locked down and all of those future draft assets intact.
16 of 30


David Dow/NBAE via Getty Images
Grade: C-
Key Additions: Nikola Jovic (R)
Key Subtractions: P.J. Tucker
Key Retentions: Victor Oladipo, Dewayne Dedmon, Caleb Martin
The Heat lost P.J. Tucker to a conference rival and didn't make any significant additions beyond No. 27 pick Nikola Jovic. While continued development from Tyler Herro and Bam Adebayo could offset the departure of its starting power forward, we're only grading Miami on its transactions.
From where we sit, the Heat are worse today than they were when the offseason began.
Maybe Tucker, 37, will finally show real signs of slippage. If he does, we'll owe the Heat an apology. Declining to commit resources to a player who, given his age, is on borrowed time as a positive contributor could turn out to be the right decision.
Oladipo ranks among the offseason's most interesting signings (non-star division). Miami restructured his original one-year, $11 million deal, turning it into a two-year agreement worth $18 million, per Anthony Chiang of the Miami Herald:
"According to a league source, that includes a smaller salary in the first season worth about $8.5 million and a player option in the second season. While giving Oladipo a bit more long-term security, the smaller salary this upcoming season gives the Heat more wiggle room to avoid the luxury tax and against a potential hard cap that would be triggered by spending more mid-level exception money, using the $4.1 biannual exception or a sign-and-trade acquisition."
There aren't many logical sign-and-trade candidates out there anymore, but you can never discount the Heat's ambition. Oladipo's restructured deal may be a clue to another move down the road.
Dedmon's two-year, $9 million agreement also feels reasonable. That's a little more than you'd like to pay for a backup 5 who won't play a major role in the postseason, but again, the Heat are now equipped with more matching salary for trade purposes.
If Miami ends up landing Durant, we'll have to reevaluate. For now, the Heat have to deal with a low mark for doing little to improve their odds of advancing past last year's conference finals level.
17 of 30

Nathaniel S. Butler/NBAE via Getty Images
Grade: C-
Key Additions: Joe Ingles, MarJon Beauchamp (R)
Key Subtractions: N/A
Key Retentions: Bobby Portis, Jevon Carter, Wesley Matthews, Serge Ibaka
The Bucks won it all two years ago and might have only been a Khris Middleton injury away from returning to the Finals in 2022, so running it back isn't the worst decision in the world.
With that said, an already thin Bucks rotation that lacked sufficient role-playing help on the wing didn't get any deeper.
Banking on Joe Ingles, whom Milwaukee added via the $6.5 million taxpayer mid-level exception, to be a rotation-level contributor by the postseason is dangerous. The Bucks may have used their best roster-building tool on someone who won't be able to help them in the games that matter most.
Ingles has long been an ace shooter and passer from the wing spot, but he's 34 and coming off a torn ACL. Even prior to injury, he was a liability on defense. You can already imagine the Bucks hopelessly shifting between Matthews, Grayson Allen and Ingles in search of a wing who won't get exploited on one end or the other in the 2023 playoffs.
Portis' contract is a little pricey at four years and $49 million, but Milwaukee couldn't replace him via free agency and had no choice but to retain him. A fan favorite who's shot the lights out from deep since joining the Bucks in 2020-21, Portis will help—and may ultimately play a role commensurate with his pay grade if Brook Lopez and his $13.9 million expiring salary become trade bait.
The Bucks didn't have many options, but it would have been nice to see them take a shot on higher-upside free agents like Amir Coffey or Lonnie Walker IV. Where were they on Otto Porter Jr., for that matter? They need players who are ready to contribute in the next postseason, and those three (among many others) have at least as good of a chance at filling that need as the aging players whom the Bucks ultimately opted for.
18 of 30
David Sherman/NBAE via Getty Images
Grade: B+
Key Additions: Rudy Gobert, Kyle Anderson, Bryn Forbes, Wendell Moore Jr. (R)
Key Subtractions: Patrick Beverley, Malik Beasley, Jarred Vanderbilt, Josh Okogie, Leandro Bolmaro, Walker Kessler (R)
Key Retentions: Taurean Prince
The sticker shock of four first-round picks (three unprotected) for Rudy Gobert and the remaining $169.7 million on his contract is real. But so is the upside for a Wolves team that shored up its defense in one fell swoop.
With Karl-Anthony Towns and Anthony Edwards running an offense that should be at least as good as last year's (which ranked seventh), plus the near certainty of a top-10 defense Gobert's presence brings, the Wolves are well equipped to compete in a Western Conference that appears as deep as ever.
Towns may struggle to defend power forwards, which basically look like wings these days, but Minnesota has the ultimate eraser on the back line now. We should expect the twin-tower Wolves to dominate on the glass and feature a deadly pick-and-roll game with Towns either hitting Gobert in the dunker spot on short rolls or spacing out to the three-point line for an Edwards-Gobert lob-fest.
Suppose this experiment fails. It's a possibility, right? Postseason offenses may space the Wolves out and eliminate them early, a fate with which Gobert grew familiar in Utah.
But if Minnesota doesn't like what it sees after a year or two, Gobert should remain moveable. Maybe the Wolves could only recoup one or two of the first-rounders they originally sent out to get their new center, but that's a reasonable price to pay for the chance that this new personnel grouping does elevate the franchise. Everyone shouting about the package Minnesota gave up is overlooking the fact that, even if his value diminishes as time passes, Gobert is still obviously worth a ton in a trade.
This is a high-risk move that assures a much more competitive roster made by a franchise that hasn't seen a lot of winning. That's context you have to consider. Maybe this wasn't the perfect shot for Minnesota to take, but it was bold and should at least assure it competes for playoff position through the four years left on Gobert's contract. Giving up four first-rounders is a huge risk, but Minnesota was justified in taking it.
Smart additions on the margins, including Kyle Anderson and Bryn Forbes, add defensive versatility, passing and shooting.
19 of 30

Ned Dishman/NBAE via Getty Images
Grade: B
Key Additions: Dyson Daniels (R), E.J. Liddell (R)
Key Subtractions: N/A
Key Retentions: Zion Williamson
With 15 players under contract for next year, the Pelicans were never going to be big movers in free agency. In fact, they didn't move at all. No signings and no significant players lost means we only have a few offseason transactions on which to judge New Orleans.
First, the easy one. Daniels, whom the Pelicans picked eighth overall, has great feel and playmaking instincts along with the 6'6″ frame to bring some defensive versatility. He's a three-point shot away from featuring in the rotation, but New Orleans can wait on his development with such a deep roster. If we were grading the Pels on that pick alone, they'd probably deserve something near the "A" range.
Zion Williamson's extension was the headliner, but we get to it second because, well…it's complicated.
Considering how realistic a Williamson exit has seemed at certain times over the last few years, it has to qualify as a win that New Orleans secured him on a five-year deal. Small-market franchises cannot be in the business of letting young talent escape. With that said, all of the same worries about Zion's health history and conditioning still apply. He's played 85 games across three seasons.
If there are clauses in the agreement that give New Orleans outs in the event Williamson can't stay on the floor, this could all be moot. And it's entirely possible Zion will stay healthy and resume the dominant run he started by averaging 27.0 points on 61.1 percent shooting in 2020-21. Still, the risk-averse (raises hand) are a little leery of this deal without knowing the specific injury-clause language.
20 of 30

Set Number: X164065 TK1
Grade: C+
Key Additions: Jalen Brunson, Isaiah Hartenstein
Key Subtractions: Kemba Walker, Alec Burks, Nerlens Noel
Key Retentions: Mitchell Robinson
The Knicks' willingness to pay Brunson like a star felt all along like it was as much about familial and CAA connections as the belief that he could actually perform like one.
It's tempting to brush off Brunson's 16.3 points and 4.8 assists last year as the result of playing alongside world-class defensive-attention-drawer Luka Doncic. But he helped the Mavericks to a plus-4.1 net rating in 2,363 possessions without Doncic on the floor last year, so there's hope that he can scale up and justify the four-year, $104 million contract that he signed with the Knicks.
A tough and competitive guard who can stripe it from deep (37.3 percent for his career) and punish opponents of all sizes with the best set of small-man post moves in the game, Brunson isn't going to flop in New York. If the Brunson addition deserves criticism, it's because the Knicks dumped so much salary and punted on the 2022 draft so they could afford to add him at such a big number.
The Knicks' $60 million commitment to Robinson was a clear overpay, but they offset that by getting Hartenstein, quietly one of the premium backup centers in the league last year, on a two-year, $16 million deal. Hartenstein brings facilitation and efficient finishing at the 5; he ranked in the 92nd percentile among centers in assist percentage and the 84th in points per shot attempt last season. And while Robinson is best known for his shot-blocking, Hartenstein's 3.3 percent block rate ranked in the 93rd percentile among centers in 2021-22.
There's a real case to be made that Hartenstein, not Robinson, should be New York's starter. But hey, the Knicks have both. A little insurance isn't a bad thing.
Those who are disappointed that New York went so hard after Brunson and traded out of the draft may be justified in feeling that way. But the Knicks added three future first-rounders and cleared room to sign their preferred free-agent target.
Anyone complaining that this is just another ugly Knicks offseason has probably forgotten how badly the franchise has bungled its summer moves in the past. This was a dubious offseason, not a disastrous one.
21 of 30

David Dow/NBAE via Getty Images
Grade: A-
Key Additions: JaMychal Green, Chet Holmgren (R), Ousmane Dieng (R), Jalen Williams (R), Jaylin Williams (R)
Key Subtractions: Isaiah Roby
Key Retentions: Lu Dort, Mike Muscala
Oklahoma City left the draft with three top-12 picks, headlined by Holmgren. The range of outcomes on the rail-thin Gonzaga big man is wide; he's basically the first player drafted with his frame and diverse skill set. This is almost certainly not a Shawn Bradley or Bol Bol situation. Holmgren has legitimate ball-handling and shooting gifts to go with the rim protection you'd expect from a 7-footer, and he plays with a mean streak that offsets his lack of heft.
The Thunder filled out their rookie class by trading for Dieng, a high-ceilinged project who can handle and pass at 6'10", and Santa Clara's Williams, who rose up draft boards due to his ideal wing size and well-rounded offensive game.
All three selections have tremendous potential, with Holmgren the best bet to make an All-Star team or two at some point in the next half-decade.
Otherwise, this was the summer of Dort in OKC. The Thunder re-upped with their linebacker/shooting guard on a five-year deal worth $87.5 million. That's a lot of scratch for a player who's shot 39.5 percent from the field for his career, but Dort is a lockdown on-ball defender whose 84.3 percent free-throw shooting in 2021-22 suggests an uptick in accuracy from the field could be on the way.
At worst, the Thunder locked up a young, defense-first wing who'd immediately appeal to any playoff team if he ever hit the trade market. There isn't much downside here, even if the price tag feels a touch high.
22 of 30

Douglas P. DeFelice/Getty Images
Grade: B+
Key Additions: Paolo Banchero (R), Caleb Houstan (R)
Key Subtractions: Robin Lopez
Key Retentions: Mo Bamba, Gary Harris
The Magic wisely said "thanks, but no thanks" to the cap-space game, instead opting to bring back a pair of their own free agents.
Mo Bamba's two-year, $21 million contract is a reasonable deal, especially with the 2018 No. 6 overall pick breaking through with 10.6 points, 8.1 rebounds, 1.7 blocks and 1.5 made treys per game in a starting role last year. Whether he retains that first-unit status or not, the 24-year-old should be a positive-value contract whom the Magic can either keep or trade for a solid return down the line.
Harris should have headed many teams' free-agent big board, but he's back with Orlando on a two-year, $26 million deal. The second season is fully non-guaranteed, per Keith Smith of Spotrac, a shrewd move by the Magic that will only elevate the three-and-D wing's trade value.
Harris will turn 28 before the season starts, and he'll help the Magic for as long as he's on the roster. But he'll also likely be among the most sought-after trade deadline targets.
Banchero was something of a surprise top pick, but he fills the Magic's need for a first-option initiator. Orlando has several young guards—Cole Anthony, Jalen Suggs and Markelle Fultz—but none has distinguished himself yet as a high-end playmaker. Banchero can help the Magic fill that void from the wing position.
23 of 30

Michael Reaves/Getty Images
Grade: A
Key Additions: P.J. Tucker, Danuel House Jr., De'Anthony Melton, Trevelin Queen
Key Subtractions: Danny Green
Key Retentions: N/A
Joke about the Rockets reunion all you want, but the Philadelphia 76ers may have snagged the top available free agents at two positions. Tucker and House were arguably the best power forward and small forward on the unrestricted-free-agent market. Maybe that says as much about how shallow the free-agent pool is this offseason as anything else, but still, give credit where it's due.
Those inclined to hand-wring might feel uneasy about guaranteeing three years and $33 million for the 37-year-old Tucker, but House's comparatively modest two-year, $8.4 million agreement balances things out. Plus, the Sixers are in full win-now mode with what's left of James Harden and the uncertain remainder of Joel Embiid's prime. If Tucker plays a major role in a title run this season, Philly won't care if he's a negative asset at some point later in his new deal.
Plus, Tucker and trade acquisition Melton dramatically up the 76ers' toughness level. Both are rugged defenders who can also stretch the floor with their shooting, making them game-closing options against the toughest matchups.
Depending on what happens with Harden's extension, the Sixers might even be in line for an A-plus. His decision to decline his $47.4 million player option for 2022-23 has already paid dividends, allowing the Sixers to sign Tucker and House to the $10.5 million non-taxpayer mid-level exception and $4.1 million biannual exception, respectively, while staying beneath the $157 million apron.
24 of 30

Andrew D. Bernstein/NBAE via Getty Images
Grade: C
Key Additions: Jock Landale, Damion Lee, Josh Okogie
Key Subtractions: Aaron Holiday, JaVale McGee
Key Retentions: Bismack Biyombo
The "C" grade is a pure copout for the Suns, a move we have to make because the team's biggest pieces of business remain unfinished. Until the Deandre Ayton situation gets resolved via a new contract or a sign-and-trade, it isn't fair to judge Phoenix's offseason. And that's to say nothing of the potential effect of a Kevin Durant acquisition.
KD put Phoenix on his list of preferred destinations, per Chris Haynes of Yahoo Sports. If the Suns can acquire him without surrendering the massive package many expect will be necessary, they could emerge as the biggest winner of the offseason.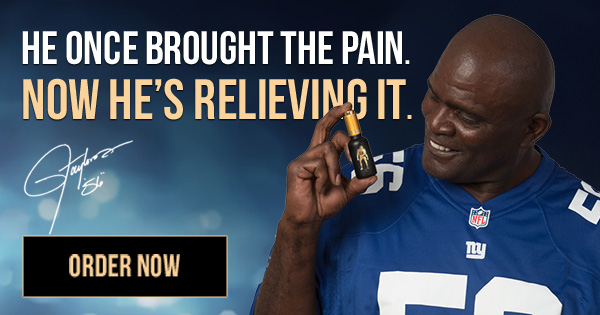 However, Durant is entering his age-34 season, will not remain an MVP candidate forever and has played 90 regular-season games over the last three years. Phoenix is among the one-piece-away contenders that could most effectively justify mortgaging its future, but Durant is far from a risk-free proposition and shouldn't necessarily command the largest return in league history.
Biyombo played well after joining the Suns midway through last season and should see a larger role whether Ayton is in the fold or not. McGee's departure to Dallas will open up minutes for the veteran center.
Elsewhere, Okogie is a terrific defender who, if he can be taught to hit the occasional three, may see rotation minutes in the playoffs. He and Damion Lee, the former Warriors wing, add cheap depth to a Suns team that managed to add talent on the margins while playing the waiting game on bigger moves.
25 of 30

David Sherman/NBAE via Getty Images
Grade: A-
Key Additions: Jerami Grant, Gary Payton II, Shaedon Sharpe (R)
Key Subtractions: Eric Bledsoe, Joe Ingles
Key Retentions: Anfernee Simons, Jusuf Nurkic
The draft-night trade for Grant made the biggest splash, and Simons' $100 million deal carries the largest price tag, but wresting Payton away from the Warriors might be the move that best communicates how serious the Blazers are about climbing the standings in the West.
Portland had to know that an offense built around two small guards known for suspect defense was going to run into trouble against high-powered opposing offenses—if not during the regular season, certainly in the playoffs. Among players who logged at least 1,000 minutes last season, Payton averaged more steals per minute than anyone in the league. Opponents hoping to prey on Lillard and Simons defensively will find Payton, a predator in his own right, gobbling up their plans.
Grant has slipped from his defensive level of a few years ago, when he was among the game's few true five-position stoppers. But he's still a plus on that end, giving Portland another mobile option to help hide its two weak links.
Not everything the Blazers did this offseason was solely present-focused, either. Sharpe was the 2022 draft's true wild card, a massive upside play whose lack of a college track record and impressive physical profile made him a tantalizing risk-reward proposition. If only for purposes of diversifying their portfolio, the Blazers did well to add a lottery ticket like Sharpe during an offseason otherwise devoted to the practical goal of giving Lillard game-ready support.
Nurkic's four-year, $70 million contract is a little rich for an average starting center, but other than that, the Blazers executed the quick rebuild they were hoping for.
26 of 30
Noah Graham/NBAE via Getty Images
Grade: C+
Key Additions: Malik Monk, Kevin Huerter, Keegan Murray (R), Jaden Hardy (R)
Key Subtractions: Justin Holiday, Moe Harkless, Donte DiVincenzo, Damian Jones
Key Retentions: Neemias Queta (two-way)
Huerter didn't get many opportunities in the Hawks' heliocentric offense, but separated from Trae Young, his underrated playmaking should shine through. He and Domantas Sabonis should give the Kings a pair of excellent secondary playmakers, lightening De'Aaron Fox's load and perhaps allowing the lefty point guard to play more to his own scoring strengths.
Monk will offer similar boosts to Sacramento's offense, but he'll do even more damage to an already shoddy defense than Huerter. If the Kings are going to end their league-long playoff drought, they'll have to do it by leaning on a top-five offensive attack. That's what it'll take to offset what should (again) easily be one of the worst defenses in the NBA.
If the Kings fall short of the postseason, all will not be lost. They seem to have hit on Murray, whose early work in summer league suggests he'll be a dangerous shooter on the move. The No. 4 pick doesn't look likely to juice Sacramento's defense, though, so at least the team stayed consistent in its one-way approach to building out the roster.
Losing DiVincenzo after pulling his qualifying offer is a bad look for the franchise, but nobody will remember that unless the injury-plagued guard pops with the Warriors. On balance, the Kings have improved the roster and probably upped the odds that the on-court product will be high-scoring and entertaining. Don't let that obscure the fact that Sacramento is once again working very hard to get into the no-man's-land tier of NBA competitiveness.
27 of 30

Photos by Michael Gonzales/NBAE via Getty Images
Grade: A-
Key Additions: Gorgui Dieng, Isaiah Roby, Jeremy Sochan (R), Malaki Branham (R), Blake Wesley (R)
Key Subtractions: Dejounte Murray, Lonnie Walker IV
Key Retentions: N/A
The Spurs traded Murray at the absolute peak of his value, reeling in a premium collection of assets that gives them total control of the Hawks' first-round picks from 2025 to 2027. With Murray understandably unwilling to sign an extension in San Antonio that would have started at just under $20 million per season, the Spurs also avoided the tough decision of whether to max him out as an unrestricted free agent in 2024.
Best of all, San Antonio can now angle for pole position in the race for projected top 2023 pick Victor Wembanyama, who played last season for Tony Parker's ASVEL club in France. Assuming lines of communication are still open between Parker and Spurs brass, the team might have a better window into Wembanyama's potentially transformative impact than anyone else.
Sochan's defensive potential made him a sensible pick at No. 9, and it wouldn't be a surprise to see the Spurs explore trade options for Josh Richardson and Doug McDermott to open up minutes for the combo forward out of Baylor. He and Keldon Johnson, who's extension eligible, could look good at San Antonio's forward spots for the next several years.
Long resistant to a serious rebuild, the Spurs finally went for it. It was the right move, and one that leaves them with more cap space than anyone heading into the season. By this time next year, expect San Antonio to have collected at least one or two more future first-round picks by taking on bad salary.
28 of 30

Noah Graham/NBAE via Getty Images
Grade: B+
Key Additions: Otto Porter Jr., Christian Koloko (R)
Key Subtractions: N/A
Key Retentions: Chris Boucher, Thaddeus Young
We should have seen the Porter signing coming. No team loves big wings—ideally in the 6'7″ to 6'9″ range—like the Toronto Raptors, who've accumulated quite the collection of rangy forwards to deploy in positionless lineups.
Porter, coming off a value-rehabilitating title run with the Warriors, will fit in perfectly alongside Pascal Siakam, OG Anunoby, Scottie Barnes, Precious Achiuwa, Boucher and Young. A 39.8 percent career three-point shooter who's quietly been among the best rebounding forwards in the league throughout his career, Porter is going to produce as long as he stays healthy.
Boucher's three-year, $35.3 million contract is on the pricier end, but bringing Young back for two years and $17 million with only $1 million guaranteed in 2023-24, per Michael Scotto of HoopsHype, seems like a bargain. All told, the Raptors didn't overpay to keep a pair of useful bigs who'll both be in the rotation.
Toronto, like Phoenix, could see its grade completely altered if a Durant trade materializes. For now, the Raps kept the band together, added another very on-brand piece in Porter and have so far resisted the urge to blow things up for KD. Solid work all around.
29 of 30

Alex Goodlett/Getty Images
Grade: A
Key Additions: Patrick Beverley, Malik Beasley, Jarred Vanderbilt, Leandro Bolmaro, Walker Kessler (R)
Key Subtractions: Rudy Gobert, Royce O'Neale, Danuel House Jr., Juancho Hernangomez
Key Retentions: N/A
The Jazz could have run it back with the same core and hoped that Gobert, Donovan Mitchell and Co. would avoid another early playoff exit after a stellar regular season. Instead, they bit the bullet on a rebuild, and it turned out to be delicious.
Four first-rounders (three unprotected) is quite a haul for a Gobert, a player whom Utah could no longer be sure was good enough defensively to offset imbalances and shortcomings elsewhere on the roster. That's to say nothing of the oft-rumored personality clash between him and Mitchell, which it now seems safe to say was real.
It isn't a given that the three-time Defensive Player of the Year would have become a negative-value asset toward the end of a deal that will pay him $169.7 million over the next four seasons, but it still feels as though the Jazz managed to move Gobert near the height of his value.
The departures of O'Neale (for a first-rounder from the Nets) and House mean the Jazz lost their top three defenders, but that means they now have a path to a terrible record and yet another high-value pick—perhaps even No. 1 if they trade Mitchell and steer all the way into the skid.
Not every high offseason grade depends on improving the roster or acquiring talent. Utah earns top marks for making the difficult, correct decision to take a step backward in the short term, hoping the long-term gains will be worth it.
Considering how top executive Danny Ainge pulled that off with the Celtics, laying the foundation for what's now one of the league's most stable winners, it's easy to be optimistic about a Jazz club on the same path.
30 of 30

Justin Ford/Getty Images
Grade: C+
Key Additions: Monte Morris, Delon Wright, Will Barton, Johnny Davis (R)
Key Subtractions: Kentavious Caldwell-Pope, Ish Smith, Thomas Bryant
Key Retentions: Bradley Beal, Anthony Gill
The Wizards may not have a perfect 2022-23 season, but they've at least assured their struggles next year won't mirror the ones they just endured. Guard depth, particularly the lack of a quality starter at the point, shouldn't be an issue with Morris and Wright coming aboard via trade. Rookie Johnny Davis may have something to say about the rotation at that position, too, but Washington doesn't need the No. 10 pick to play major minutes right away.
Beal's contract, the richest in NBA history for only a few minutes until Nikola Jokic's $264 million extension became official, likely will not age well. Already 29, potentially worn down by over 22,000 career minutes and coming off wrist surgery, Beal is being paid as if he'll perform like a top-tier superstar over the life of the deal. He's only briefly brushed up against that level before. That he has the only full no-trade clause in the league, per ESPN's Bobby Marks, is laughable.
This is exactly the kind of low-return deal that TrueHoop's Henry Abott and Steve Ilardi highlighted in their piece on a new metric, Bonus Wins: "Only the two or three players at the very top of the league—we're talking MVP candidates—represent world-class bargains on annual salaries in the $30-million range. Those are typically superstars in their prime years of productivity, usually in their mid-to-late 20s."
Beal will collect an estimated $57.1 million in 2026-27, his age-33 season.
Maybe Beal will still be tradable on his new deal, and maybe Washington was motivated to avoid the alternative scenario of losing its best player for nothing in free agency. But Beal's extension, while perhaps not catastrophic in the short term, could consign the Wizards to another several years of eighth-seed-chasing irrelevance.