"Cat on a Hot Tin Roof" will be performed Friday and Saturday, April 29 and 30 at 7:30 p.m. and Sunday, May 1 at 2 p.m. at the Greensburg Garden & Civic Center. Tickets are available at thepalacetheatre.org.
"Our Town," a three-act play written by Thornton Wilder, will be performed at Geyer Performing Arts Center in Scottdale today through Saturday at 7:30 p.m. and on Sunday at 2:30 p.m. Tickets are available on the GPAC website or by calling 724-887-0887.
An evening dinner theater with one-act plays presented by The Carriage House Players will be held at The Denny House, 145 W. High St., Waynesburg on Saturday, April 30. Dinner is at 6:30 p.m. and the show begins at 7 p.m. For more information, call 724-627-2040.
Complexions Contemporary Ballet will perform "Bach 25 and Woke" at Byham Theater in Pittsburgh on Saturday, May 7 at 8 p.m. The show fuses a number of dance styles including traditional ballet and hip hop, and music styles from classical Bach to Kendrick Lamar. For more information, visit trustarts.org.
Pittsburgh CLO's Kara Cabaret series returns to the Greer Cabaret in Pittsburgh with "The Twenty-Sided Tavern" April 15-April 30; "Dixie's Tupperware Party" May 11-28 and "Puffs" June 10-July 31. Tickets are available at pittsburghclo.org or by calling 412-456-6666.
Disney's "Newsies," the tale of charismatic newsboy Jack Kelly, will take the stage at Little Lake Theatre in Canonsburg. The musical will be performed Thursdays, April 28 and May 5 at 7:30 p.m.; Fridays, April 29 and May 6 at 7:30 p.m.; Saturdays, April 30 and May 7 at 2 and 7:30 p.m.; Sundays, May 1 and May 8 at 2 p.m. The show is recommended for ages 5 and up.
Liberty Magic in Pittsburgh has added several shows to dazzle and amaze. Newly announced shows include: The Evansons in "Second Sight" from April 6 to May 1; Naathan Phan in "The Polymath of Magic" from May 4-29; Mr. Messado in "Ringistry from June 1-19; Paul Gertner in "Steel City Miracles" from June 22 to July 3; Paige Thompson in "Pages of Time" from July 6-31; Guy Hollingtonworth in "The Expert At The Card Table" from Aug. 10 to Oct. 2. Performances run Wednesday through Sundays weekly. For more information, visit trustarts.org.
The Emerald Isle comes to the Steel City with the documentary "Ireland" at the Carnegie Science Center's Rangos Giant Cinema through July. It's being shown in 3D and 2D and offers an immersive experience of Ireland. For information go online to carnegiesciencecenter.org or call 412-237-3400.
Pittsburgh Cultural Trust's presents an upcoming performances of the play "Ain't Too Proud" from Tuesday through Sunday, May 17-22 at the Benedum Center. For information, go online to TrustArts.org/Broadway, or call 412-456-6666.
The "Fields, Fragments and Fictions" exhibit at the Heinz Architectural Center in Pittsburgh celebrates the work of Greek artist Zoe Zenghelis through July 24. A lineup of public programs on April 30 includes a 3 p.m. roundtable discussion with Zenghelis in the Carnegie Museum of Art theater. The event is free, and those who wish to participate virtually can sign up at cmoa.org.
Washington & Jefferson College will hold an art show featuring work from graduating art and art education majors at Olin Art Gallery, 285 E. Wheeling St., Washington through Sunday, May 8. An opening reception will be held Friday, April 29 from 6 to 7:30 p.m., and is free and open to the public.
Washington artist Cheryl Hopper's artwork is on display at Pittsburgh International Airport through Friday, May 27 as part of an exhibit of work by members of the Fiberarts Guild of Pittsburgh. The artwork has been selected from the past four Fiberarts Guild of Pittsburgh juried shows. The exhibit is taking place as part of the airport's arts and culture program.
The Duncan & Miller Glass Museum, 100 Ridge Avenue, Washington, Pa., is open for the season. Hours are Thursday through Sunday from 11 a.m. to 4 p.m., and by appointment. See the website duncan-miller.org for more details.
Greensboro Pottery will be part of a display at the Benedum Fine Arts Gallery at Waynesburg University from through Sept. 2. The gallery is open Mondays through Fridays from 8:30 a.m. to 4:30 p.m., and the public is invited to view the exhibit.
"Working Thought," a new group exhibition at Carnegie Museum of Art, will showcase contemporary artwork across media and generations, highlighting connections between diverse artistic practices. A film series, presenting the work of five filmmakers, will also be part of the exhibit, which will be open through June 26. For information go online to cmoa.org.
"The Pigeon Comes to Pittsburgh!: A Mo Willems Exhibit" opened at Children's Museum of Pittsburgh, and will be there through May 8. Willems is a children's book writer, animator and voice actor whose work includes the Cartoon Network series "Sheep in the Big City." The exhibit is co-organized by Children's Museum of Pittsburgh and the Eric Carle Museum of Picture Book Art. For additional information, go online to www.pittsburghkids.org or call 412-322-5058.
Italian multimedia artist Paola Pivi is coming to the Andy Warhol Museum in Pittsburgh April 22 through Aug. 15. Pivi's work has been exhibited at museums and institutions in Tokyo, London, Paris and New York. The exhibit "Paola Pivi: I Want It All," will be accompanied by a new commission with the Warhol. An installation will be made from 250 pairs of shoes, of which 125 pairs will remain pristine and unworn, while the other 125, identical matches to the first batch, will be heavily worn. When the exhibit opens, all the footwear will be secured to the wall like trophies.
The National Aviary is opening its 70th year with the launch of "Tropical Paradise," a new seasonal theme highlighting tropical animals and habitats through programming, signage and decor. Visitors will be able to stroll through tropical habitats, including the Tropical Rainforest and the Wetlands. Programming runs through May 28. Hours of operation are 10 a.m. to 5 p.m. daily except for Tuesdays. For information visit www.aviary.org.
Uniontown Art Club's Gallery 86, located at 86 W. Main St., Uniontown, is open Tuesday through Friday, 10 a.m. to 3 p.m. and on Saturday from 10 a.m. to 2 p.m. The art club has online sales Thursday evenings at 6:30 p.m. on the club's Facebook page, facebook.com/uniontownartclub. For more information, visit uniontownartclub.org.
The Frick offers a variety of free virtual exhibitions, including fashion in the Gilded Age, a peek at 11 masterpieces in its collection and a detailed collection of early 20th century objects for refined dining and home entertainment. Check out the offerings online at www.thefrickpittsburgh.org.
The Pavilion at Star Lake in Burgettstown has a number of shows scheduled this season, including: Brad Paisley, Thursday, June 2; The Lumineers, Wednesday, June 15; Train, Jewel and Blues Traveler, Friday, June 17; Backstreet Boys, Tuesday, July 5; Santana with Earth, Wind and Fire, Wednesday, July 6; The Doobie Brothers, Saturday July 9; Dead & Company, Tuesday, July 12; Thomas Rhett, Thursday, July 14; Jimmy Buffett and the Coral Reefer Band, Saturday, July 16; Morgan Wallen, Thursday, July 21; Chicago and Brian Wilson with Al Jardine and Blondie Chaplin, Friday, July 22; Outlaw Music Festival: Willie Nelson, ZZ Top and Gov't Mule, Sunday, July 31; Rob Zombie and Mudvayne, Tuesday, Aug. 2; Kid Rock and Foreigner, Saturday, Aug. 6; Alice in Chains and Breaking Benjamin, Wednesday, Aug. 10; Jason Aldean, Friday, Aug. 26; Shinedown and Jelly Roll, Friday, Sept. 9; Styx and REO Speedwagon with Loverboy, Saturday, Sept. 10; Five Finger Death Punch and The Hu, Wednesday, Sept. 21.
PPG Paints Arena in Pittsburgh has a number of upcoming shows, including Jim Gaffigan, Sunday, May 1 at 7 p.m.; Stars on Ice, Sunday, May 8 at 4 p.m.; Chris Tomlin and HillSong, Friday, June 10 at 7 p.m.; Ringo Starr, Saturday, June 18 at 7 p.m.; Maverick City Music x Kirk Franklin on Sunday, June 19 at 6:45 p.m.; Roger Waters, Wednesday, July 6 at 8 p.m.; Kevin Hart, Sunday, July 17 at 7 p.m.; New Kids on the Block, Salt-n-Pepa, Rick Astley and En Vogue, Tuesday, July 19 at 7:30 p.m.; Sean Mendes, Wednesday, July 20 at 7 p.m.

Stage AE in Pittsburgh has a number of upcoming concerts, including: Sum 41 and Simple Plan, Tuesday, May 3 at 6 p.m.; Aly and AJ, Saturday, May 7 at 7 p.m.; Hot Chip, Friday, May 13 at 7 p.m.; Earthgang, Sunday, May 15 at 6 p.m.; Halestorm, Tuesday, May 17 at 6 p.m.; The Offspring, Wednesday, May 18 at 6:30 p.m.; Asking Alexandria, Monday, May 23 at 5:45 p.m.; The Head and The Heart, Friday, May 27 at 6 p.m.
Comedian Lewis Black will go "Off the Rails" in his Sunday, May 8 show at The Palace Theatre in Greensburg. Known as the "king of rant," Black exposes the absurdities of life in his act. Tickets for the 7:30 p.m. show are available at thepalacetheatre.org.
Rocker Bret Michaels, a Butler native, kicks off a number of concerts at Hollywood Casino at The Meadows on Saturday, April 30. Other shows upcoming include Sister Sledge on Friday, May 6; Little River Band on Saturday, May 14; Robby Krieger on Saturday, June 4; Liverpool Legends on Saturday, June 11 and Comedian Jim Breuer on Saturday, June 17. All performances will take place in the Hollywood Meadows Events Center. Doors open at 7 p.m., with show at 8 p.m. For more information, visit hollywoodmeadows.com.
The Maple House Music and Arts Festival will debut at Hartwood Acres Park in Pittsburgh on Saturday, May 21. Musical include Jason Isbell and the 400 Unit, Black Pumas, Lake Street Dive, Elle King, Ghost Hounds and more. Festival passes are available at www.maplehousefest.com.
Chatham Baroque is presenting two performances by the New York-based medieval music ensemble East of the River at Hicks Memorial Chapel at the Pittsburgh Theological Seminary Saturday, April 30. East of the River's concert, "Hamsa," features music from the regions of Andalusia, North Africa and the Ottoman Empire. The program will consist of songs and dances from liturgical and folk traditions as well as examples of classic instrumental music from the Ottoman court. Performances will be at 5 p.m. and 8 p.m. The lecture will be at 3 p.m. For more information, visit www.chathambaroque.org.
Pittsburgh Symphony Orchestra and the Mendelssohn Choir of Pittsburgh will perform Ludwig van Beethoven's Symphony No. 9 on Sunday, May 1, at the St. Vincent Basilica in Latrobe. To purchase tickets, visit www.eventsquid.com/register/15880. For questions, call 724-805-2177.
Billy Joel returns to Pittsburgh for the first time in six years for an Aug. 11 show at PNC Park in Pittsburgh. Tickets are on sale through Ticketmaster.com.
Def Leppard, Motley Crue, Poison and Joan Jett and the Blackhearts come to PNC Park in The Stadium Tour on Friday, Aug. 12. The show was rescheduled was last year. Tickets are available through Ticketmaster.com.
Metallica will play one of two stadium shows this summer PNC Park in Pittsburgh. The Aug. 14 show features rock band Greta Van Fleet and heavy metal band Ice Nine Kills. Tickets are now on sale through Ticketmaster.
The Palace Theatre, 21 W. Otterman St., Greensburg has several upcoming shows. Patrons are urged to "know before you go" and call the theatre or visit www.thepalacetheatre.org to determine what protocols are in place for individual shows.
Upcoming shows include: Clay Walker, Friday, April 29 at 7:30 p.m.; Steve Hackett, Saturday, April 30 at 7:30 p.m.; River City Brass: Resilience, Saturday, May 7 at 7:30 p.m.
Greene County Historical Society is offering two talks this year: "The Last Hanging in Greene County" with Pat Fitch, Monday, June 6; "The Last Passenger Run of the W&W Railroad" with Jim Weinschenk, Saturday, July 9. For times and additional information, visit greenecountyhistory.org/events.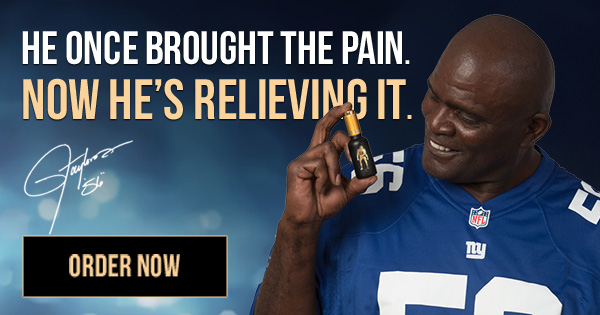 West Overton's Maker's Market is back to open the 2022 season on Saturday, May 7 from 10 a.m. to 3 p.m. The vendor market is free and open to the public at 109 West Overton Road, Scottdale. Maker's Market will take place Saturday May 7th from 10 a.m. to 3 p.m. The market features locally made, grown, and baked products from makers, craftspeople, and artisans from across the region.
Historic Hanna's Town will open for the season on Saturday, April 30, and resume guided tours of the Revolutionary War era historic site. On opening day, members of the Revolutionary War era militia Proctor's Independent Battalion Westmoreland County Pennsylvania will encamp in the fort and offer living history displays and demonstrations. Kids can try their hand at historic toys and games. The blacksmith will be in his shop part of the day to demonstrate this important 18th century trade. Guided tours begin at 11 a.m., 1 p.m. and 3 p.m. Call 724-836-1800, x210 to reserve a spot. Guided tours are also offered weekends in May and Wednesdays-Sundays starting in June.
Hands on History day camp will be held at Bradford House Museum Aug. 1-5 from 9 a.m. to noon daily. The camp is for children who have completed grades 3-5. Students will experience 18th century living through activities, crafts, games, food, lessons and clothing. Registration can be done through Eventbrite.com.
Students in grades 6 through 12 are invited to compete in the "Showcase of Stars" to celebrate Dawson's Sesquicentennial (150th). Contestants will be judged on the basis of talent, random interview questions and a short essay submitted with the application form. Prizes will be awarded. Entries are due by Saturday, April 30. The competition will be held on Sunday, May 15 at 2 p.m. For more information call Lucy Prinkey at 724-529-2240, Lori Lamanna at 724-529-7157 or email [email protected]
The Holocaust Center of Pittsburgh, Chatham University and Point Park University are presenting the documentary "By the Waters of Babylon" with the accompaniment of a string quartet for four screenings: Wednesday, May 18 at 7 p.m. or 8 p.m. at the Buhl Planetarium at the Carnegie Science Center, and Tuesday, May 31 at 7 p.m. at 7:40 p.m. at Buhl. Registration is required in advance at www.eventbrite.com/e/by-the-waters-of-babylon-360-degree-film-screening-tickets.
Registration for summer camps at the Carnegie Museums of Art and Natural History are now open. All camps in Oakland begin Monday, June 13, with Carnegie Museum of Art camps running through Friday, Aug. 19, and Carnegie Museum of Natural History camps happening through Friday, Aug. 26. Full-day camps are available for campers aged 6-13 at both museums, and campers who are aged 14-18 can find workshops at the Carnegie Museum of Art. The Carnegie Museum of Natural History offers half-day camps for children who are aged 4 and 5. Information is available at camps.artandnaturalhistory.org.
The Fiddlers Jamboree at the Old Time Fiddlers Building at the Fayette County Fairgrounds, 120 Pechin Road, Dunbar, will be held from 1:30 to 4:30 p.m. May 15, June 12, July 17, Aug. 21, Sept. 18, Oct. 16, Nov. 20, and Dec. 18. The April event has been canceled. During the Fayette County Fair, the Fiddlers will hold a jamboree on Saturday, July 30th. The July 17 jamboree is the annual picnic, which is free for members and $10 for non members. All other jamborees include free admission and free parking. A concession stand will sell drinks, sandwiches and snacks. Membership is $10 for anyone who wants to join. For more information, call 724-277-0352.
The Monongahela River, Rail & Transportation Museum, 412 Church St., Brownsville, is open Wednesdays from 9 a.m. to noon or by appointment. Call 724-880-5960 for more information or appointments.