Genshin Impact's Version 2.4 update brings the return of the Lantern Rite event. In addition to receiving one of the free characters in Genshin Impact, players are able to participate in activities such as solving lantern riddles, gathering lost treasure via boats, and smelting fireworks. Fireworks were last seen in Yoimiya's Character Quest, though the ability to create them is entirely new.
All fireworks initially come in the Standard Model, where they have a size of x1.0 and a height of 14. After unlocking all the designs, players are able to add custom modifications to these fireworks in Genshin Impact. This feature can be found on the second tab of the launch tube's Smelt function. Using the same Flameplume Starflowers: Production Challenge mechanism, players are able to adjust a firework's color, size, height, and spread.
SCREENRANT VIDEO OF THE DAY
Related: Genshin Impact: The Best Free 'Fleeting Colors In Flight' Character To Choose
The launch tube is where players can set up the firework order with ten possible slots to fill. There are also three Plan tabs where players can save specific sequences. Players will be able to modify repeated set-off rounds, firework set-off interval, firework set-off delay, and delay between rounds. When it comes to Genshin Impact's Co-op Mode, all four players will be able to deploy their own launch tubes at once, which allows for everyone to contribute to a massive fireworks show.
Genshin Impact Lantern Rite: Common Fireworks Designs
These two firework designs in Genshin Impact are unlocked by completing the first two Production Challenges. Both designs have a brocade effect, which is the most common effect in typical fireworks. The Mountain Clouds Let Down Golden Rain features a cloud blue explosion that resembles a blooming flower. The Silver Night is Full of Stars features a "starry-night" colored firework that explodes in the same manner. Players can use these fireworks to act as a buffer between other, complex fireworks or alter its size for a simple – but no less beautiful – show.
Genshin Impact's Classic Fireworks Add A Familiar Flair To Shows
The Gloom Paints the Cold Blooms features a brocade effect followed by a chrysanthemum effect, which allows the firework to resemble the flower during its explosion. It looks similar to the skills of Genshin Impact's Cryo-users as the fading firework can be compared to falling snow, though the blue color resembles the visions for Genshin Impact's Hydro-users. In its Standard Model, Fireworks Dance Amidst a Snowy Sky has a red-gold color when it blooms. It is quieter than the other fireworks when it launches into the sky, though its impact is just as significant.
Genshin Impact's Bright Fireworks Similar to 5-Star Yoimiya
Golden Calendula Swirl is reminiscent of Genshin Impact's Pyro Bow-user Yoimiya. As the owner of Naganohara Fireworks in Inazuma, Yoimiya uses similar colors and shapes in her Elemental Burst, which launches fireworks behind her. The same goes for Kindled Trees by the Moonlit Window. As both are nearly identical colors, players may want to take advantage of the variety of custom colors offered in the Modification menu in order to add variety to their fireworks display.
Genshin Impact's Fireworks Tribute To Pyro-users Xiangling & Bennett
Players will be able to purchase these complex fireworks from the Lantern Rite's Event Shop, Afterglow Market Stage 1, in exchange for 120 Affluence Talismans. This currency is obtained by completing the event questline "Fleeting Colors in Flight." Wanmin Feast features the face of Guoba, Xiangling's Pyro bear companion who was recently revealed to be the Stone God.
Related: Genshin Impact Fan Art Contests Deserve More Attention
Unyielding Spirit was created by a firework artisan from Liyue who had gone on an unforgettable adventure with Bennett in Genshin Impact while visiting the neighboring region. It mimics the thumbs-up gesture seen in Bennett's Elemental Burst, Fantastic Voyage. As Bennett is cursed with bad luck and misfortune, players can launch Unyielding Spirit into the sky to signify his memorable influence.

Genshin Impact's Fireworks Featuring Slimes & Klee's Dodoco
Slimes are among the most abundant creatures in Genshin Impact, currently having seven Elemental variations. Mischievous Villosas features the shape of an Anemo Slime complete with a set of wings. The name comes from a local snack that is similarly colored. Sparkly Shiny Dodoco features Klee's beloved friend who she rescued from the supposed Dodoco King during the Golden Apple Archipelago summer event. These two firework designs can also be purchased in the Lantern Rite's Event Shop for 120 Affluence Talismans each.
Genshin Impact Lantern Rite: Mora & Co-Op Friendly Heart
Fame and Fortune For a Season features the image of a Mora. As the Liyue region specializes in trade and commerce, Mora is an important object. It originates from the Geo Archon Morax – otherwise known as Genshin Impact's Zhongli – who is the source and namesake of the currency. Festival Spotlight features a double heart outline in the color pink. This heart firework can be used to show appreciation to close friends.
When it comes to places to host firework shows, players should look for open areas that are unobstructed by buildings or wildlife. Ningguang's newly built Jade Chamber is a good choice as it rests high in the sky, giving players a wonderful view of both the fireworks and Liyue Harbor below. Another option is the Teleport Waypoint outside of Liyue, near the north entrance. This is where Xiao had walked with the traveler during the previous Lantern Rite in Genshin Impact. It has a view of the entire harbor along with the focal point of Liyue's festivities.
After the Lantern Rite event concludes, players will be able to keep the launch tube in their inventory. The available fireworks may also be used as much as players would like since they do not diminish with every usage. Once players earn all available designs through the Lantern Rite event, Flameplume Starflowers: Production Challenge, they will be able to create firework shows for all visiting Adventurers. With the fireworks launch tube gadget, Genshin Impact players are ready to celebrate the Lantern Rite event with fireworks at all times.
Next: Genshin Impact Fishing: Every Fish Type & What Bait To Use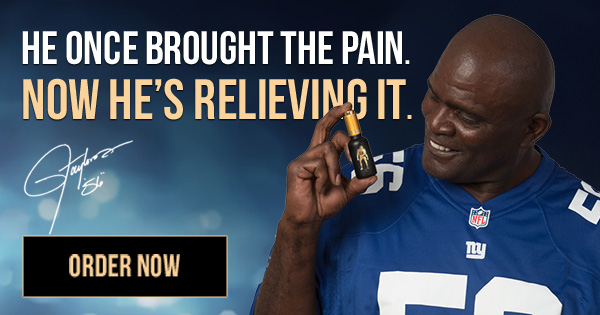 X-Men's Scandalous Swimwear Special Is Officially Marvel Canon
About The Author

Rain Kengly
(36 Articles Published)

Rain is a Game Features Writer. As a storytelling enthusiast, their hobbies include dissecting lore from popular medias such as video games, movies, and anime/manga. When they are not writing, they dabble in digital art and culinary creations.
More From Rain Kengly