For economics alum Elizabeth Petrovski '83, it all started when she flipped through a magazine and landed on a page with suggestions of what biographies everyone should read. Taking the magazine's suggestion, Petrovski decided to read the biography of the Italian sculptor, painter, architect, and poet, Michelangelo, and it would be a decision that would change her life for years to come.
After finishing the biography, Petrovski knew she had to visit Italy, and once she did, there was no going back.
"Once I visited Italy, I knew I had to live there. I thought about it for a long time, and then a good friend said to me 'Elizabeth, life is not a dress rehearsal. So, if you want to do this, you have to go,'" said Petrovski.
Three years later, Petrovski took the plunge and packed up her life to move to Rome, Italy, to be an English teacher.
"The country is basically a museum," said Petrovski. "Being an American living overseas, you learn something new every day."
Elizabeth Petrovski at a recent visit to Palermo, Sicily.
However, while Petrovski was happy to be in Italy, she knew that teaching was not where she wanted to stay professionally. After working several other jobs, Petrovski found out about a position with the United Nations World Food Programme (WFP).
The WFP is the world's largest humanitarian organization. They are focused on saving lives by providing food assistance to those recovering from emergencies, such as conflicts, disasters, and the impacts of climate change. For its work in responding to hunger and building resilience in complex, conflict-affected areas around the globe, contributing to efforts toward peace, the WFP was awarded the Nobel Peace Prize in 2020.
In 2005 Petrovski learned the organization was looking for individuals to provide assistance in the wake of the 2004 Indian Ocean earthquake and tsunami. Once she was hired, Petrovski was on her way to Jakarta, Indonesia, to aid in the disaster response for the next seven months.
Soon after, Petrovski was made aware of a new opportunity with the U.S. Agency for International Development that was more fitting to her interests and expertise. While she was working in Jakarta, Petrovski interviewed for a finance and oversight specialist position at the United States Agency for International Development (USAID). In this position, Petrovski would be part of a team overseeing the WFP on behalf of the U.S. government.
Before Petrovski knew it, she had been offered the position and left Jakarta to head back to Rome. As a finance and oversight specialist, Petrovski helps respond to policies and provides policy guidance for the World Food Programme. Although Petrovski lives and works in Rome, she regularly works in collaboration with officials in Washington D.C. to help oversee the WFP.
Elizabeth Petrovski (second on the right) with the U.S. delegation to the WFP executive board and First Lady Laura Bush in 2008. Photo courtesy of WFP.
The U.S. is the United Nations and the World Food Programme's top donor. In 2020, the U.S. gave the WFP over $3.6 billion mainly for humanitarian assistance in emergencies to countries in need all over the world. The policies Petrovski contributes to help oversee the organization that has field operations in over 80 countries around the world, including countries like Afghanistan, Ethiopia, Syria, Yemen, and the Democratic Republic of Congo.  

Although Petrovski spends most of her time working on policy from the U.S. Embassy in Rome, there are some occasions when she must get her boots on the ground to review WFP programs and projects to help inform and develop effective policies. One of these experiences included a trip to Zimbabwe to partake in a boot camp to learn how to do food security assessments. During this two-week training program, Petrovski was in the field in the middle of Zimbabwe talking to beneficiaries to learn what their needs were, completing agriculture assessments, and overall, seeing if people needed food assistance.
"As challenging as it was, it was inspiring to work with and learn from my talented USAID colleagues who live and work in the field," said Petrovski.
On a normal day, Petrovski's job looks a bit different. She reads, writes, and analyzes policies to give the WFP advice on behalf of the U.S. However, the U.S. isn't the only government providing advice to the WFP. So, it isn't unusual for Petrovski to talk and work with other governments, such as Germany or Sweden, to exchange policy positions. 
"My classes in economics at ISU really taught me how to think through things. It helped develop my analytical skills that I still use in my current job," said Petrovski.
Elizabeth Petrovski in Northern Uganda spoke with one of the locals who received food assistance.
Petrovski's job also gives her opportunities to deliver U.S. positions at U.N. meetings. As a U.S. representative, she sits behind the U.S. placard at the World Food Programme and gives the U.S. statement. Petrovski and her colleagues also help prepare the U.S. Ambassador to the U.N. agencies in Rome and the deputy chief of mission for meetings at the U.N.
In the coming months, a new face will be joining Petrovski's office at the U.S. mission. Cindy McCain, an American diplomat, philanthropist, humanitarian, and the widow of U.S. Senator John McCain, was nominated by President Joe Biden and confirmed by the Senate to be the U.S. Ambassador to the U.N. agencies in Rome. Petrovski and her colleagues will work with Ambassador McCain and prepare her for her role in representing the U.S. at the World Food Programme and other U.N. agencies and international organizations based in Rome, including the Food and Agriculture Organization of the U.N. and the International Fund for Agricultural Development.
Since accepting this position in 2005, Petrovski has become a source of information and an advisor for those in senior-level positions in the U.S. government, as well as ambassadors from other countries. When new ambassadors or their deputies come to Italy, they sometimes seek Petrovski out to teach them about the WFP. Although Petrovski never saw herself in a position like this, she has found it incredibly rewarding.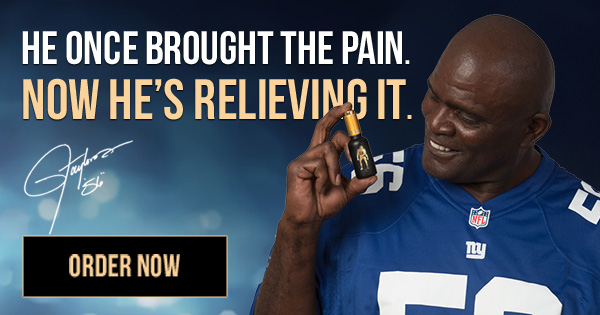 Elizabeth Petrovski in Kenya.
"It's rewarding because you're helping people in need and you're demonstrating American generosity, but you're also making sure that the funds provided by U.S. taxpayers are spent well," said Petrovski. "It's kind of a job win-win for me."
Like many, Petrovski wasn't sure what she wanted to do following graduation, but she notes that her willingness to try new things has allowed her to end up where she is today. She advises others who are unsure about their career path to allow desires and interests to emerge.
"You never know what new interests are going to pop up," said Petrovski. "I started reading the biography of Michelangelo, and then, suddenly, I'm moving to Italy three years later. Now, I pretty much have the best job I've ever had. I live in Rome. I work for the U.S. Embassy. Even though I'm away from home, I'm still at home."