Greg Gutfeld thinks he knows his music. He's Fox News's de facto rock critic. Last year he wrote up his favorite albums of 2016, name-checking The Avalanches and King Gizzard & The Lizard Wizard. He even has a long-running beef with the Red Hot Chili Peppers. So he must know what he's talking about when it comes to Radiohead, right?
On "The Greg Gutfeld Show" Saturday, he lambasted the British rockers led by Thom Yorke as "a poor man's Coldplay."
"Radiohead is a fine band, but they stole everything from Coldplay," Gutfeld said. "Radiohead is the poor man's Coldplay." The segment came up following a discussion about being too politically correct over Halloween costumes, and Gutfeld suggested one of his guests go as a Radiohead fan.
Also Read: Radiohead, Rage Against the Machine Headline New Rock and Roll Hall of Fame Nominees
Recently on Gutfield's show Katherine Timpf, debating whether or not they belonged in the Rock and Roll Hall of Fame ahead of this year's nominee class including Bon Jovi, Depeche Mode and LL Cool J, said Radiohead was just "elaborate moaning and whining for ring tone sounds." She added that she wound up dating a lot of Radiohead fans because she was attracted to people who were "depressed, malnourished and sad."
"I wasn't saying it bad, I was saying it was sexy," Timpf clarified. See, she wasn't calling all Radiohead fans miserable. She was saying miserable people all like Radiohead. It's a chicken and egg thing, really.
This moment of mainstream attention was so exciting to individuals otherwise suffering from a severe vitamin deficiency that even Radiohead guitarist Jonny Greenwood changed his Twitter bio to reflect that he too is "'strange, malnourished and sad' (fox news – *spits three times*)."

Also Read: Radiohead Drops New Album 'A Moon Shaped Pool'
As to whether this claim against Radiohead is remotely true, let's set aside the fact that Coldplay might just be the poor man's Coldplay. They're probably the third most ridiculed rock band today behind Nickelback and U2. Chris Martin was that guy dancing between Bruno Mars and Beyonce at the Super Bowl, after all. They were uncool back when "The 40-Year Old Virgin" came out. Heck, they were uncool when they launched onto the scene in the late '90s.
Radiohead's first album "Pablo Honey" came out in 1993, and Coldplay's "Parachutes" arrived in 2000, when they were one of about a thousand bands to actually be labeled the next successor to Radiohead. Yorke and Co. had stopped recording stadium-sized buzz ballads like "Creep" and instead reinvented themselves as experimental, Y2K artists with "OK Computer" and "Kid A," two albums in the running for Best Album of the Last 20 years status. Coldplay was there to fill that void of introspective pop rockers, and since then they've collaborated with Jay-Z, Rihanna and The Chainsmokers. One member of Radiohead meanwhile became the go-to composer for Paul Thomas Anderson.
On our count that's Gutfeld zero. Radiohead 10. Watch the clip starting at the 36 minute mark here.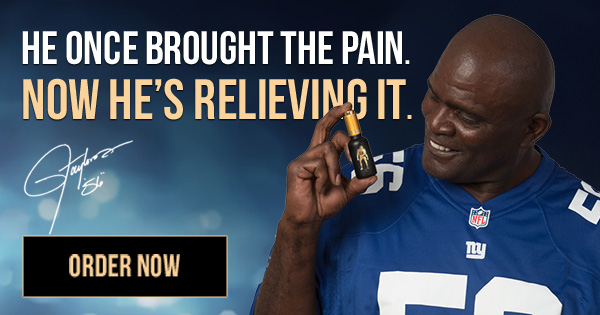 20 Best Albums of 2016, From Beyonce's 'Lemonade' to David Bowie's 'Blackstar' (Videos)
Anohni — "Hopelessness" — Nominated for an Oscar this year for her work on the documentary "Racing Extinction," Anohni drops another gut punch of an album with this electronic attack on pollution, drone strikes, and most striking of all, Barack Obama.
A Tribe Called Quest — "We got it from Here … Thank You 4 Your service"
Boy, did ATCQ pick the best time to get back together. "Thank You 4 Your service" proves these legendary rappers can be just as, if not more, relevant as they jump from one social conflict to another. In the era of #BlackLivesMatter and Make America Great Again, Quest has found themselves right where they belong.
Avantasia — "Ghostlights" — There's a lot of bleak music on this list, so we need to balance it with one joyful album. Avantasia continues its tradition of turning what should be pretentious, cheesy nonsense into an unmissable showcase of power metal vocalists and soaring guitar solos. At the center of it is "Let The Storm Descend Upon You," a 12-minute epic that band founder Tobias Sammet views as one of his favorite creations.
Beyonce — "Lemonade" — It's hard to argue that any other artist has left as huge a cultural impact on the world this year as Beyonce. With this album and the accompanying HBO special, she delivered a powerful statement of identity that made everyone take notice.
Car Seat Headrest — "Teens of Denial" — The 12th album from these Seattle indie rockers is also their first recorded in a professional studio, though that doesn't kill the garage feel. They have created the perfect soundtrack for a millennial coming-of-age film, basing their songs around a teen named Joe who is ruminating over childhood's end.
Chance The Rapper — "Coloring Book" — 2016 may not be looked back on fondly by many people, but it was a great year for Chance. His Grammy-nominated mixtape soared up the Billboard charts on streaming power alone, diving into the tragic violence of inner city Chicago with heartfelt spirituality.
Cymbals Eat Guitars — "Pretty Years" — An album for the classic rock snob, or maybe just for the classic rock appreciator. Snobs might find Cymbals Eat Guitars' attempts to take classic styles like Springsteen and twist them like a mobius strip to be an affront to their purist tastes.
David Bowie — "Blackstar" — Not since Johnny Cash's cover of "Hurt" has an artist confronted his mortality with such refreshing honesty. Released two days before his death, David Bowie left his comfort zone and jumped into new worlds. And then he left us. Forever.

https://www.youtube.com/watch?v=TGfmx-yZYCM
Frank Ocean — "Blonde" — Dreamy, abstract, and overloaded with guest appearances. Frank Ocean's vocal and producer collaborations on this album include Beyonce, Kendrick Lamar, Andre 3000, Tyler The Creator, Pharrell Williams, Om'Mas Keith, Alexander Hamilton, James Blake Hercules Mulligan, and many more on a mile-long list.
Gojira — "Magma" — Four years after the release of their masterful "L'Enfant Sauvage," Gojira returns with a prog metal offering that manages to make their style more accessible without losing its fearsomeness. "Magma" is an ominous nightmare that feels like it will never end, and we're thankful for it.
Insomnium — "Winter's Gate" — This death metal album has one song on it. That song is 40 minutes long. Yes, from the get-go, that makes it the most challenging album on this list, but "Winter's Gate" is a melancholy masterpiece, telling the story of a doomed Viking voyage in the middle of an icy squall.
Kanye West — "Life of Pablo" — And now for something completely different. Kanye may be in the headlines right now for the wrong reasons, but every new release he comes out with proves that for all his eccentricities he is a bona-fide artist.
Mitski — "Puberty 2" — Recommended for anyone who enjoys "BoJack Horseman" and empathizes with the titular character's desperate search for happiness. Mitski's indie rock offering features ruminations on the confusion that comes with the feeling that your life isn't what you want it to be, but you don't know how to find contentment.
https://www.youtube.com/watch?v=SryBRTZiTyc
Kendrick Lamar — "untitled unmastered" — Fresh off of "To Pimp a Butterfly" and his legendary Grammy performance, Kendrick Lamar got right back to work with eight untitled tracks that demonstrated all the nuance, genre blending, social commentary we've come to expect from the Compton superstar.
Leonard Cohen — "You Want It Darker" — The final album from the recently departed "Hallelujah" songwriter, like "Blackstar," deals with death fearlessly, even when it doesn't do so explicitly. The most sobering track is the final one, "Steer Your Way," in which Cohen gives a final condemnation of the secular, the sacred, and saddest of all, his own belief in "fundamental goodness."
Opeth — "Sorceress" — Mikael Akerfeldt and his band of intellectual Swedish metalheads have spent this decade forging deeper into prog territory. "Sorceress" sees Opeth continue their new path unapologetically, finding new levels of complexity while paying tribute to Led Zeppelin along the way.
Paul Simon — "Stranger To Stranger" — Well, who saw this coming? 30 years after "Graceland," Paul Simon has comeback with an album that is truly original. Drums from South America and flutes from Africa fill the melodies. Lyrics about werewolves and the Sandy Hook shootings fill the liner notes. You've never heard anything like this.
Radiohead — "A Moon Shaped Pool" — Radiohead sent their rabid fans into a state of euphoria when they announced a new album coming out with a week's notice. Sad symphonic melodies and Thom Yorke's eerie voice make this a haunting, almost unnerving work.
Savages — "Adore Life" — A noisy rock album that views love as a sloppy mess that is nonetheless worth rolling around in. Savages have found a way to take the teenage anxiety and confusion that comes with first-time romance and heartbreak and infuse it with maturity.
Previous Slide
Next Slide
TheWrap's Best & Worst 2016: Radiohead, Paul Simon and A Tribe Called Quest also make the cut