Elvis Mitchell has spent much of his life thinking, writing and talking about movies, but the release of his own debut film is taking some time to sink in.
"I made this thing and there are people in that room watching it right now," he said, a little awe-struck, during a screening last month of the documentary "Is That Black Enough for You?!?," which Mitchell directed, wrote and executive produced. "I don't know how to think about that. This still feels so close to me."
The movie — a personal account of a pivotal era of Black film in the late '60s and '70s — is a long time coming. Weaving together more than 100 clips of indelible classics ("Night of the Living Dead," "Lady Sings the Blues") and unheralded gems ("Uptight," "Abar"), it's based on decades of Mitchell's observations as a cinephile, scholar and critic, including for The New York Times (he left in 2004) and the Los Angeles public radio station KCRW. Originally conceived as a book, the film — streaming on Netflix — unfurls as part kaleidoscopic visual odyssey, part ruminative personal essay, illuminating a fruitful period of Black cinematic expression that extended far beyond Blaxploitation.
Over dinner in Greenwich Village, where "Is That Black Enough for You?!?" was screening at the IFC Center, Mitchell discussed his long and somewhat inadvertent journey to feature filmmaking, why 1968 changed everything for Black people in films and what meetings are like with David Fincher, one of the film's executive producers. These are edited excerpts from the conversation.
You've been behind the camera before, as a producer and host of the documentary series "The Black List" and "Elvis Goes There," but this is your first time directing. How did it feel?
It felt strangely comfortable. I remember asking Steven Soderbergh [an executive producer of "Is That Black Enough for You?!?"] what it's like the first day of shooting, and he said, "Well, if you get a good night's sleep the night before, you're OK. It's a much more demanding job physically than you think, so you want to be well rested." So I made sure I got some good sleep. But it was a strange baptism. We shot a lot of it during Covid — with lots of safety precautions and after a long delay — and about the only person that it didn't seem unusual to was me.
How did Soderbergh and Fincher get involved?
Soderbergh is somebody I know a little bit because I've interviewed him over the years. I did a Q. and A. with him at an event at the [Los Angeles County Museum of Art] for "The Knick" and we got to talking at a dinner afterward. He said to me, "What exactly is it you want to do with your career anyway?" And I said, "Well, that's very sweet that you think I have a career." But I told him I'd had this idea for a book that I'd been trying to do for a while but couldn't sell. It had been turned down twice. Steve McQueen had told me that he thought it should be a documentary and I mentioned that to Soderbergh. I expected him to say, "That's nice. What should we order for dinner?" But he offered to finance it. So we pitched it around a couple of places and then he called up David Fincher, who had a relationship with Netflix. I go to the meeting at Netflix and I ask David, "So how do we pitch this? What do you think?" And he says "Oh, we're not going to pitch. We're just going to go in there and tell them what we're going to do." And that's what we did. He operates a little bit differently than I do.
How did you go about translating what you had thought of as a book into a film? Did you have visuals in mind?
I had done an outline and a sample chapter, which didn't really lend itself to a movie. What I realized was that if I used clips, I didn't have to spend so much time describing things. I could just let the clip play and your eye will go where it wants to go. That was really liberating. The question became: What do I want to show people? What's been missing from the conversation about great movies? Billy Dee Williams in "Lady Sings the Blues" — to me the epitome of glamour in movies. Gordon Parks's "The Learning Tree," that incredible sequence of Black people riding horses silhouetted by the sunrise. It was about trying to isolate these moments that would help put the story across.

The movie roughly covers the 10 years between 1968 and 1978. Why was that where you put your focus?
'68 was the year of "Night of the Living Dead," which was an incidentally but incredibly political movie. [Directed by George Romero, its Black protagonist faces off against white zombies and armed vigilantes.] This was the year that Martin Luther King was killed, when you had all of the demonstrations and political activity. At the same time, there seemed to be this awakening of the potential of Black involvement in the movies. Then, in 1978, everything comes crashing down with "The Wiz" [the $24 million musical adaptation of "The Wizard of Oz," starring Diana Ross and Michael Jackson, that bombed at the box office].
When movies from this period are usually discussed, we hear about Blaxploitation as if that's the sole definition of movies that came out at the time. But that's reductive and just not true. 1972 was a huge Oscar year for Black talent, starting with Isaac Hayes winning for [best song for] "Shaft," but also the acting nominations for Cicely Tyson and Diana Ross and Paul Winfield, and the screenplay nominations for Suzanne de Passe and Lonne Elder III. [Tyson, Winfield and Elder were nominated for "Sounder"; Ross and de Passe for "Lady Sings the Blues."]
The movie includes interviews with people like Samuel L. Jackson, Harry Belafonte and Whoopi Goldberg. You filmed them in an empty movie theater, which gives the interviews an evocative, almost nostalgic feeling and breaks up the clips. How did you settle on that idea?
I wanted them to be in a theater because the movie in a lot of ways is about a kind of religion, the religion of movies. Theaters are the churches of that religion, so I felt like we should capture them in full. Let's show the whole theater — the rafters, the light flickering from the projection, all of those visual cues. I didn't want it to just be an exhausting pile-on of clips. We get that at the Oscars every year, which provided an object lesson in what not to do.
You were an adolescent in the '70s. What are your memories as a moviegoer?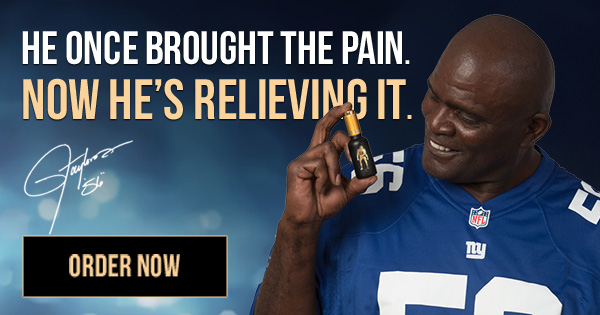 It was a sweet time. I remember my dad taking me to see "Cotton Comes to Harlem" and just hearing that music and the bass coming through the speakers. For me and lots of people I knew, it was thrilling because it felt like a time of more possibilities for Black people — it wasn't only Sidney Poitier anymore. It didn't last — later there was the Eddie Murphy Syndrome, where the Black person had to save the movie by himself; or they would be the first to die, like Sam Jackson in "Goodfellas," or Glynn Turman in "Gremlins." As soon as you saw them, you'd go, "OK. Let's start the clock." In the '70s, there was a sense of relief. It was this lessening of the burden of representation.
What do you want to do next?
I don't know. I've been chipping away at this forever, just trying to get it done, and I still can't believe that it's actually happening. In a way, I don't really care what happens next — I'm old enough now that it's not like my career is riding on it. People have said that you feel depressed when it's all over, but right now I'm just elated. As surreal as the Black experience in movies has been, it feels even more surreal that I got to make this thing about it.