Being a celebrity's child is not as easy as it sounds. Moreover, if your parent is concerned with politics, it becomes complicated. Katherine Schwarzenegger, the eldest daughter of Arnold Schwarzenegger and Maria Shriver, knows this feeling very well. However, now she is all grown up, and it might not be a problem, but when she was in school or college, it did affect her personal life.
ADVERTISEMENT
Article continues below this ad
Katherine Schwarzenegger has become a New York Bestselling author. Her latest book is 'The Gift of Forgiveness', which got published in 2020. Other than that, she married Hollywood actor Chris Pratt in 2019 and parented two daughters with him. Katherine once opened up about the challenges she faced in her dating life because of her last name 'Schwarzenegger'.
ADVERTISEMENT
Article continues below this ad
Arnold Schwarzenegger's daughter wasn't happy with her last name
Many might have wished to be Arnold Schwarzenegger's child. However, his own child, Katherine Schwarzenegger, once wished she didn't have that last name. Having a famous mother or father, one can say does overshadow your personality a bit, and Katherine went through the same in her teenage. 
What disturbed her about her last name? Katherine said, "I thought of changing it because, especially for dating, it's impossible." 
DIVE DEEPER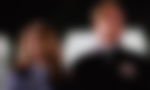 She added, "When I got to college, people — much more guys than girls because girls don't give a cra* about bodybuilding — were coming up to me, and it would automatically jump to a conversation about my dad and weight lifting or how to do a proper bicep curl. It's like, 'Do you want to date my father, or do you want to date me? Like, I can arrange that for you.'"

Katherine also sacrificed some school fun because of strict home rules
Before entering college life, Katherine also suffered some loss of fun time during her school life. Katherine once opened up about those incidents as well. Arnold and Maria had some strict home rules for their children. And while following that, Katherine sacrificed some important occasions at her school.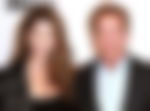 Katherine explained that she wasn't allowed to stay at after-parties. Although she had a boyfriend and she had some freedom but the restrictions somehow disturbed her fun life. She said, "she remembers not being allowed to attend any of the after-parties following a prom. Instead, Shriver offered her daughter a PG pizza party at home. "I was like, Mom, thank you!" 
Watch this story: Legendary Rivals Arnold Schwarzenegger vs Sylvester Stallone Car Collection Who Drives the Bigger Wheels
On one hand, Katherine had the comfort and luxury of being Arnold's daughter. On the other hand, she had to face some unique challenges the same.