Dunluce Castle is sited dramatically close to the edge of a headland, along the North Antrim coast. … [+] Surrounded by jaw dropping coastal scenery, this medieval castle stands where an early Irish fort was once built.
Northern Ireland Tourist Board
As the world re-opens to much-missed tourism and Americans in particular are champing at the bit to travel abroad on trips delayed for more than two years, I myself had been turning over in my mind where I first wanted to go: Should I return to familiar favorites like France and Italy or head for new more exotic adventures? I put aside any notions of going to Eastern Europe for the obvious reason that Comrade Putin may well wish to extend his current botched mission to the Ukraine to other former Soviet countries. I was also somewhat loathe to get on an eight-to-ten hour flight anywhere, not least because of Covid restrictions and agonizing security concerns.
The Mountains of Mourne
Tourism Ireland
It made perfect sense, then, to return to Ireland, where I'd made many trips in the past, both to see how a country bereft of tourism has fared now that it is open to everyone, without restrictions. The flight from New York is under seven
Village of Adare thatched roof cottage
© Tourism Ireland
hours, the ease of passage through customs easy and the Irish seem even more congenial than ever to receive their American friends. The last quarter in Ireland's hospitality industry has been promising, so there are plenty of bargains on hotels in every price category.
Tha Ha'Penny Bridge crossing the Liffey River in Dublin.
Tourism Ireland
My itinerary was to arrive in Dublin, which I know quite well, and then on to Galway, which I know not at all. But I might as easily have followed the roads to wonderfully varied places like Waterford, Killarney, Sligo and up to Belfast, each with its own character. There are small villages of thatched roof houses evocative of The Quiet Man movie, and the barren landscapes range from rugged sea coasts with natural rock arrangements that seem created for a purpose, perhaps by Celtic giants or mermaids. And there are unexpected formations as mystical and monolithic as any in Monument Valley or Australia's Uluru, like Ben Bulben, where, wrote Yeats,"the Witch of Atlas knew.
A poster for John Ford's 1952 comedy 'The Quiet Man' starring John Wayne, Maureen O'Hara, and Barry … [+] Fitzgerald. (Photo by Movie Poster Image Art/Getty Images)
Getty Images
Belfast in Northern Ireland has, of course, gained great attention from Kevin Branagh's award-winning film of the same name, and it is a city with a history quite distinct from those of the Republic to the south.
Let me make some general remarks about visiting Ireland right now, for I have so many other articles I'll be publishing about individual subjects in the weeks to come. First of all, the Irish obviously speak English, although depending on the class and county, the brogues can become thick as bark on a tree. But the people are always eager to help a tourist, usually with an infectious humor and curiosity about you. Tell a New York cabbie where you want to go, and you'll have to listen to him jabber on his phone in an unidentifiable language; in Ireland the cabbie will invariably ask you where you're from, engage in conversation and get you where you're going with dispatch. Incidentally, a Dublin cabbie driving me to the airport apologized for the "rush hour traffic as bad as London's," which made me laugh and tell him, "This is what you call traffic? In New York this would be Sunday afternoon!"
In a smaller city like Galway there is no question you can ask a local anything about the landscape for which he or she has a ready answer, even if it's to dissuade you from wasting your time going to this or that site.

The Book of Kells on display at Trinity University, Dublin
Tourism Ireland
For the time being, Ireland is not close to being overrun with tourists (although on visiting Trinity University in late afternoon we found the day's tickets to see the Library's Long Room and Book of Kells all sold out), and you're likely to find as many Irish-American visitors on the streets as natives. Of course, ever since the famine of the 1840s that sent millions of Irish to America and Australia while millions more starved to death at home, there are still fewer Irish in Dublin than there are in New York, and the population—whose Catholic dominance preached the gospel to increase and multiply among the poorest—has been shrinking.
Indeed, it is well to recognize that that iron-clad Church dominance has only recently been de-fanged in the 21st century. Divorce has only been allowed since 1995. More than a century ago James Joyce railed against the straitjacket that the Catholic church bound its people within, writing, "We have had too much God in Ireland. Away with God!"
Benbulben, Sligo
© Tourism Ireland
Yet even within one generation, and after surviving the elation of the Celtic Tiger's boom years between 1995 and 2007 when the country's GDP rose 229% followed by the crash of 2008 (when it fell by 7.1%), anyone who has not been to Ireland in a while will sense a buoyant spirit among its youth, who, while happily clinging to the old traditions of their rich culture, are now as tech savvy and well-traveled as any in Europe. In his new book We Don't Know Ourselves: A Personal History of Modern Ireland (Liveright) Fintan O'Toole relates the sad and calamitous episodes of Irish history with characteristic Irish wit, not least how the Irish sidestepped ridiculous Catholic rules of moral behavior: "The law of God was not defied," O'Toole writes. "It was dodged."
He also zeroes in on how, for the Irish who had been through so much, "To be normal was a wonder that deserved celebration. This, I think, was what really changed: ordinary Catholics realized that, when it came to lived morality, they were way ahead of their teachers."
Freedom has translated into normalcy, and you feel it everywhere in Ireland, while the old lore, the fiddle tunes and vibrant pubs still flourish, so that a group like the Corrs can join in on a session with The Chieftains while Bono and U2 have achieved an international status comparable to Bruce Springsteen and the Rolling Stones.
Sheridan's cheesemonger in Dublin.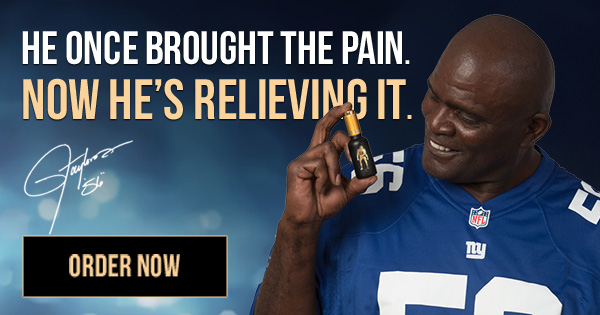 Tourism Ireland
As I shall have great reason to relate in future stories, Ireland's food scene has never been better by European standards, with a generation of well-trained and self-taught chefs utilizing the astounding bounty of the Irish coastline and sea, while its farmers raise superb lamb and chickens and dairies turn out superb cheeses with their own character.
A few notes on the mundane: Prices in the major cities like Dublin are comparable to those on the continent, and Ireland uses the euro, against which the US dollar currently competes fairly well. As for tipping, it is never refused but not always expected. In taxis you might round off the fare; in restaurants there is often a service charge, so no need to tip further; if not, ten to 15 percent is fine. Chambermaids can, of course, always use the cash at the end of your stay. By tradition, one does not tip at a bar.
Driving on what Americans consider the "wrong side of the road" is, to my mind, fraught with danger: I once rented a car in Ireland and within a block had snapped off my left rear view mirror and the next day the right one. The trains are modern, comfortable, fast, run on time and fairly inexpensive.
There are, as noted, no Covid restrictions to enter Ireland, but be well aware that US restrictions require travelers coming back to get a Covid test (available at pharmacies) 24 hours in advance of your flight. You can also get tested at the airport, but leave plenty of time for that alternative. If you test positive, you will have to spend up to nine days in quarantine in your hotel.
On the other hand, one of the nicer aspects of returning to the US is that you go through customs at the Dublin airport. This once took mere minutes but now there's a lot of rigmarole and snaking lines and a second security check, but once you land at JFK you just walk off the plane, pick up your luggage and exit as if you'd just flown in from Cincinnati.