Military thrillers often feature strangers who become brothers after enduring combat's fiery furnace. In Hostile Intent, the latest book in my Matt Drake series, the relationship between Matt and his best friend, Frodo, forms the novel's centerpiece. At first glance, these two men have very little in common. Matt is white, college educated, and grew up on a Utah ranch. Frodo is an African American native of Philadelphia who enlisted in the Army straight out of high school. But their shared combat experience transforms what would otherwise be a surface level relationship into a brotherhood of arms. To accurately portray Matt and Frodo's friendship, I drew upon my own deployment to Afghanistan as an Air Cavalry Troop Commander along with the following five books.
Charlie Mike & The Last Run by Leonard B. Scott
Charlie Mike and The Last Run are companion books in that they both follow the fictional exploits of Sierra Company, 75th Rangers during the Vietnam War. Charlie Mike centers on Sergeant David Grady, a Ranger Team Leader dealing with the loss of his best friend and team member while The Last Run focuses on the effort to reconstitute Sierra Company in the wake of heavy combat losses and troop rotations home.
These books were my first introduction to the military brotherhood. I read them in the early nineties as an Army ROTC cadet at The Ohio State University. At the time, several of my senior instructors were veterans of the Vietnam War, a conflict they rarely discussed. Charlie Mike and The Last Run provided me with a window of understanding into an unpopular war and a profile of the men who served in it. Leonard B. Scott was himself a Vietnam War veteran, and the characters he created—strangers who became brothers—would later mirror my own wartime experience.
While both books are exceptional, The Last Run is the more poignant of the two. Through Scott's gripping storytelling, the reader watches as men of differing races, backgrounds, and belief systems become a single, cohesive unit. A band of brothers willing to sacrifice everything up to and including their own lives on each other's behalf.
Article continues after advertisement
The book concludes with an especially touching scene in which the survivors of Sierra Company gather for a reunion in Washington, DC a decade or more later. Perhaps this is the most fervent wish of every veteran. That the relationships birthed during war would also flourish in peace.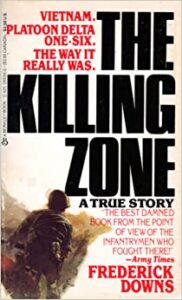 The Killing Zone by Frederick Downs
The Killing Zone is a great follow on to Charlie Mike & The Last Run. I read this book about the same time in my life and for the same reasons. The Killing Zone is an account of Downs' time as an army infantry platoon leader in Vietnam, but unlike Leonard B. Scott who served twenty-seven years before retiring, Down's career was cut tragically short. While on patrol with his men, he stepped on a land mine and was catastrophically injured. The Killing Zone's brilliance lies in its honest portrayal of an infantry platoon during the Vietnam era. Unlike special operations units which were manned by volunteers, Down's platoon was predominantly draftees—kids in their late teens or early twenties who had been compelled into military service. With the civil unrest and race riots that accompanied the late sixties and early seventies as a backdrop, it fell to Downs to forge his band of black, white, and brown soldiers from all walks of life into an effective fighting force. Downs' relationship with the men he led in combat is movingly rendered in unflinching prose that both tugs at the heart and fortifies the soul.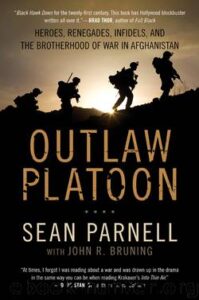 Outlaw Platoon by Sean Parnell
Outlaw Platoon is the spiritual successor to The Killing Zone. When I'm asked what it was like to serve in Afghanistan, I always point to Parnell's excellent book. Like Downs, Parnell was also an infantry platoon leader charged with leading men in combat, but the mountains of Afghanistan rather than the jungles and rice paddies of Vietnam formed Parnell's battlefield.  This book is my generation's We Were Soldiers Once and Young—a vantage point into what it was like to fight in an all-volunteer army. Outlaw Platoon covers Parnell's sixteen-month tour of duty during some of the war's fiercest fighting, including an engagement in which Parnell, along with eighty percent of his men, was wounded.
Parnell's tale is made greater by the fact that he focuses the narrative on the men he soldiered alongside rather than himself. One of the book's many climatic moments finds Parnell sitting in his up armored Humvee as it's being raked by rifle and machine gun fire. He knows that while he is safe for the moment, for his men to survive the ambush, Parnell must abandon his vehicle and rally his troops. In that instant, Parnell's prayers are not for his own safety or wellbeing. Instead, his most fervent wish is that his actions will prove worthy of the forty men he's been entrusted to lead. Men who were once just subordinates but now have become brothers in arms.

Article continues after advertisement
I can't recommend this book highly enough.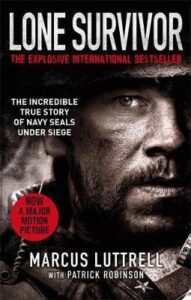 Lone Survivor by Marcus Luttrell
Lone Survivor is the firsthand account of Operation Red Wings written by Navy SEAL Marcus Luttrell. Luttrell was a part of a four-man SEAL sniper/observation team that was compromised by a numerically superior Taliban force in the Afghanistan mountains. In the ensuing fight, Marcus's three teammates were killed along with sixteen more servicemembers who died when their helicopter was destroyed by a Taliban RPG. The examples of military brotherhood displayed during this tragedy are too numerous to recount but are perhaps exemplified by the actions of Lieutenant Michael Murphy, Marcus's team leader and best friend. Already gravely wounded, Murphy still deliberately exposed himself to enemy fire so that he could contact his commander and coordinate a rescue attempt for his stricken teammates.
Murphy succeeded in this endeavor at the cost of his own life.
Murphy was awarded the Medal of Honor for his actions, but his heroic efforts weren't inspired by thoughts of accolades or glory. Instead, Murphy died trying to save the lives of friends.
Of brothers.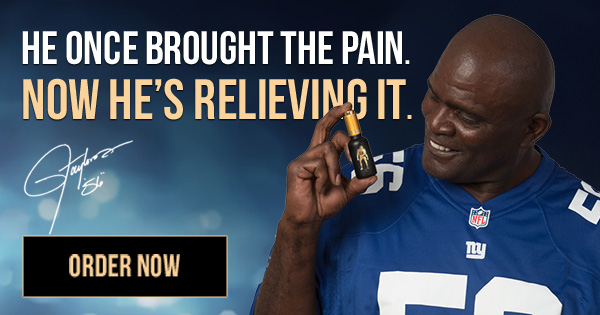 Murphy's sacrifice is perhaps best understood when viewed through the lens of a scripture often quoted at military funerals. Taken from the Gospel of John chapter fifteen, verse thirteen, it reads as follows—greater love hath no man than this, that a man lay down his life for his friends.
This is the essence of authentic military brotherhood.
***