Hello, and welcome to Pipeline. My name is Biz Carson and my heart goes out to all those families in Texas who lost their loved ones this week and to our nation who has had to go through yet another senseless tragedy. Enough is enough.
This week in the startup world: copycat accusations, the return of Adam Neumann, and why fintech is getting hit the hardest.
What goes up, must come down (fintech edition)
The higher you climb, the harder you fall — and that spells trouble across the board for fintech startups right now.
"Fintech probably grew the fastest in the last two years in terms of valuation," Better Tomorrow Ventures' Sheel Mohnot said. "As we reset to how it was a few years ago, fintech has the farthest to fall."
Already fintech multiples plummeted faster, and harder, than the rest of the tech sector. A chart published by a16z shows that the peak of forward revenue multiples for fintech companies was in October 2021 when it hit near 25x. Now, it's nosedived to below 5x.
This is a worse slide than sectors like the cloud, according to data from F-Prime Capital. Up until 2019, fintech had been in relative lockstep with the emerging cloud index, but it ballooned in 2020 and 2021 to be way above the performance of cloud companies. But since the beginning of the year, F-Prime's fintech index has been crashing. It fell below the cloud index at the end of March.
As public fintech companies are seeing their market caps shrink, it's going to be harder for private companies to justify their own rich valuations. Publicly traded Marqeta has a market cap now around $6 billion and processed over $100 billion in transactions last year. There are similar startups doing a sliver of Marqeta's volume but with valuations at or near $1 billion, Sacra's Jan-Erik Asplund pointed out — an outsized mismatch.
The trickle-down from the public market's reset hit extra hard this week. More fintech startups began to make cuts. Some might find themselves raising a down round. Of the 19 layoffs listed on Layoffs.FYI this week, nine were at financial companies.
Klarna told employees it would lay off 10% of its workforce via a video message this week. "When we set our business plans for 2022 in the autumn of last year, it was a very different world than the one we are in today," CEO Sebastian Siemiatkowski said in the video. It was rumored that the company was going to try to raise its valuation from last summer's $46 billion to $60 billion in February, but it's now facing a potential valuation cut down to $30 billion.
Fast was the first to collapse, but now its rival Bolt has had to lay off hundreds. Its layoffs are a particularly nasty kind after many employees took out loans to exercise their stock options.
MainStreet, which helps startups discover tax credits, already laid off 30% of its staff weeks ago. Now TechCrunch reports that it's potentially facing a 60% discount in its valuation as part of a recap.
"The scary thing in the short term is we haven't had a valuation reckoning yet," one growth-stage fintech investor told me. While we're starting to see some signs like the news of the week, there are many many more startups that haven't gone out to fundraise and face being re-priced.
Global fintech funding hit $132 billion in 2021, more than double the $49 billion raised in 2020. That means there are a lot of companies sitting on war chests of cash that have at least a year or 18 months of runway before they need to raise again.
The lingering question is how long any of this will last. Some investors like Mohnot have already marked down some of their portfolios, and more firms will follow suit. The question the growth-stage investor said they face is where exactly things need to be priced to. As they put it: The market was probably never as good as the overvalued 21x multiple but it's probably not as bad as the 3x-4x seen today. That leaves extra uncertainty for founders not sure where to reorient their revenue targets.
The one silver lining: Founders will be forced to build better businesses when the tailwinds are gone and people don't just write a $100 million check because you say you're a fintech company. There's going to be a lot of carnage and failed startups along the way, but for a fintech industry that was already pretty frothy, it might be healthy to skim some of the fat. "In the overheat of 2021, there was just money going after everything and founders didn't have to learn what product market fit felt like, and now they will," Mohnot said. "Being a founder is about to get a lot harder, and when it happens a lot of tourist founders leave the ecosystem."
Overheard
"As an LP in multiple venture funds here's my advice to VCs," Web Summit's Paddy Cosgrave tweeted. "Stop writing advice threads for startups and start writing explanatory emails to your LPs as to why you deployed their capital at suddenly indefensible valuations." Now these memos I'd like to see.
Crypto + climate + Adam Neumann? Surprisingly, this is not a recipe for an SNL skit, but apparently the equation to raise $70 million from a16z.
"Imagine a company spent all day copy-and-pasting *everything* …" well, it's a lived reality for Eco. Its CEO, Andy Bromberg, took to Twitter and accused a YC-backed startup of copying his startup, and boy does he have some receipts.
There is no magic burn-rate number. "It doesn't matter whether a startup's burn rate is $10K/month or $10M/month; if their burn rates are higher than their investor's enthusiasm, they'll die," Eric Paley warned.
"Non-fungible dreamin', on such a winter's daaaaaay." There was a lot of stolen NFT drama this week, but the best thing to come out of it was a remake of "California Dreamin'" about apes.
A MESSAGE FROM STELLAR DEVELOPMENT FOUNDATION
We wanted to understand how Stellar compares to other blockchains and the legacy financial system. But as we tried to gather information on what was publicly available, there was little to be found. Rigorously-tested data and research from the blockchain and traditional finance industries as a whole is lacking and not easy to come by.
Inside track
It's not quite as catchy as "R.I.P. Good Times" or "Black Swan," but the Information got its hands on the Sequoia slides from its "Adapting to Endure" presentation. In it, Roelof Botha talked about "crucible moments," something that's a big theme for him.

While lots of founder advice right now is general "save money" platitudes, Initialized's Alda Leu Dennis published a guide on how to raise a series B and the metrics you'll need in today's environment.
"How does this end?" Union Square Ventures' Fred Wilson thinks the public markets are closer to the bottom than the top, but expects things to play out another 18 months or so.
Can Google be unbundled? Startupy's Sari Azout makes the argument that the future of search is boutique, where it's more about trusted information sources (like a Wirecutter) and less about returning the highest number of results.
Lots of founders say they want to make room for diversity on the cap table, but Solv Health's Heather Fernandez actually did it with a $3.5 million SPV focused on female investors. She published a nuts-and-bolts guide so other founders can do more than talk about wanting to do it.
Need to know
A16z is still bullish on crypto. It just raised a record-breaking $4.5 billion fund with $1.5 billion set aside for seed deals alone. Either the size of seed deals is going majorly up or that's going to be hundreds of startups funded from that pool of capital alone.
Substack reportedly called off its funding round. It was planning to raise a series C, but dropped its fundraising efforts in a bad market, according to the New York Times. Substack's comment on the report was the URL of its jobs listings page.
Scale AI's CEO is now the world's youngest self-made billionaire, according to Forbes.
"The Great Indian Startup Party is over." Thousands of employees have been laid off and hiring is on hold after a frenzied two years, Moneycontrol reports.
It's not all down rounds. TripActions is reportedly in talks to raise at a $9 billion valuation, up from the $7.25 billion valuation it raised at in October.
Oyo puts IPO plans on ice. The SoftBank-backed hotel startup is delaying it after reportedly fearing what would happen to its valuation.
It was a big week for CEO turnover. Splice's Steve Martocci is moving from CEO to chief strategy officer with Adobe's Kakul Srivastava taking over the top role at the music startup. Glossier's Emily Weiss handed over the CEO role to Kyle Leahy. Former Lerer Hippeau EIR and ex-BuzzFeed President Greg Coleman is now CEO of Tubular Labs.
Layoff watch: Outside of the fintech layoffs noted above, cloud security startup Lacework laid off 20% of its staff. Productivity startup ClickUp "unexpectedly" trimmed 7% of its staff. It was also a bad week for fast delivery companies as Gorillas laid off 300 people and Getir let go of 14% of its staff.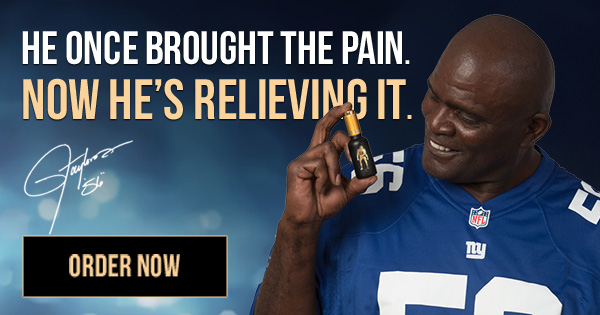 From Protocol: "How 'Zuck Bucks' saved the 2020 election — and fueled the Big Lie." My colleague Issie Lapowsky has the must-read true story of how Mark Zuckerberg and Priscilla Chan's $419 million donation became the 2020 election's most enduring conspiracy theory.
Your weekend reading: Speaking of fintech startups, Stripe is the most valuable at $95 billion and envied by many startup founders. Its challenge now is staying on top, and Forbes has the story on how it plans to do so.
A MESSAGE FROM STELLAR DEVELOPMENT FOUNDATION
SDF has established an ongoing Carbon Dioxide Removal (CDR) commitment. Together with the Stellar ecosystem, we will pay for removal of carbon emitted by the network every year, and are retroactively paying for the removal of the historical carbon footprint of the network since launch.
Have a happy Memorial Day weekend! If you like what you're reading, sign up here to get it in your inbox. Send story tips and newsletter feedback to [email protected]