Arnold Schwarzenegger wore various hats on his head throughout his life. He is a former bodybuilder, an actor, an ex-politician, and a proud father. Arnold Schwarzenegger has five children, Katherine, Christina, Patrick, Christopher, and Joseph Baena.
ADVERTISEMENT
Article continues below this ad
All those who have heard about Joseph Baena must also have heard about his backstory and childhood struggles. Joseph Baena recently opened up about how he was bullied at school for his weight.
ADVERTISEMENT
Article continues below this ad
Baena shares his personal experience of bullying
'People' interviewed Joseph Baena for his upcoming movie 'Bully High'. The movie is about an immigrant bullied by teachers and classmates for wearing a hijab at school. While promoting his movie, Baena opened up about his bullying experience.
Joseph Baena was noticeably overweight in elementary and high school and was frequently called out. The fact that his closest friends bullied him shocked him. Baena said, "It was my closest friends that were the ones that bullied me the most and made fun of me for being overweight and all these kind of things."
DIVE DEEPER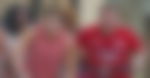 Baena added, "I just felt like an outsider in high school at the beginning." Joseph claimed that altering his weight and appearance was difficult for him. But he overcame everything and built an inclusive community at school. In addition, Baena became the student president for establishing such a community.

From being bullied to being compared with Arnold Schwarzenegger
Joseph Baena, the son of world-famous bodybuilder Arnold Schwarzenegger, is now a bodybuilder himself. Baena's life is no less than a movie's story itself. He was born to Mildred Baena, who was a former housekeeper that served Arnold Schwarzenegger. His mother hid the secret of his identity until the resemblance between Baena and Schwarzenegger became impossible to ignore. 
ADVERTISEMENT
Article continues below this ad
Joseph has come a long way from being bullied for his weight to sharing a resemblance with Arnold Schwarzenegger. Not only do Joseph Baena and Arnold Schwarzenegger look alike, but their bulky physiques are another point of comparison.
WATCH THIS STORY: From Arnold Schwarzenegger to Ronnie Coleman Here Are the Top Bodybuilders With the Best Nicknames
Baena was once asked if his father ever gets jealous of his physique. To this, Baena jokingly replied, "We try not to bring that up in a conversation too much because, uh, I'll probably get punished for it."
What do you think about Baena's progress through the years? Tell us in the comments!