Planning to celebrate Father's Day with a movie marathon? Luckily, we have a list of dazzling movies to honor Dad on his special day.
From old-time classics to modern favorites and new movies, these films will surely entertain the entire family. So make sure to check them out.
Happy Father's Day!
Find out what's happening in Hollywood
with free, real-time updates from Patch.
Related:
"Jurassic World: Dominion" — Chris Pratt, Bryce Dallas Howard, Laura Dern; directed by Colin Trevorrow
Find out what's happening in Hollywood
with free, real-time updates from Patch.
The "Jurassic" dinosaur saga returns to the big screen, roaring back with "Jurassic World: Dominion," the sixth and final installment of a successful sci-fi franchise that began in 1993 with Steven Spielberg's "Jurassic Park" trilogy. Previous films include "Jurassic Park: The Lost World" (1997), "Jurassic Park III (2001), "Jurassic World" (2015) and "Jurassic World: Fallen Kingdom" (2018).
"Dominion" melds the two trilogies, bringing back "Jurassic World" stars Chris Pratt and Bryce Dallas Howard, as well as "Jurassic Park" stars Laura Dern, Sam Neill and Jeff Goldblum — all reprising their iconic roles in a world where humans and dinosaurs co-exist, walking side by side day in and day out.
But do you know who actually is considered the real father of the dino beasts that are either mankind's friend or foe? Well, if not, it is time for you to head to a theater near you and find out. Plus, you will get to see the new Gigantosaurus, the biggest beast yet that has ever graced the big screen.
"Top Gun: Maverick" — Tom Cruise, Jennifer Connelly, Miles Teller; directed by Joseph Kosinsky
Thirty-six years in the making, the much-awaited "Maverick" finally takes off, whooshing and roaring with 1980s nostalgia that is sure to take Gen Xers' breath away — as well as diehard Tom Cruise fans.
Experience the visceral thrills at supersonic speed with the megastar reprising his role as Pete "Maverick" Mitchell, a top aviator still fearless and defiant after pushing the bounds of gravity — and the chain of command — for more than three decades.
However, this time around, he encounters unexpected turbulence as he crosses paths with Rooster (Miles Teller), a young flyboy with a score to settle, brought upon by the death of his dad, Maverick's late wingman Goose.
"The Judge" — Robert Downey Jr., Robert Duvall, Vera Farmiga; directed by David Dobkin
A powerful crime drama, "The Judge" tackles the complexity of a father and son relationship through the prism of a courtroom-and-family drama, anchored by the outstanding performances of Robert Downey Jr. and Robert Duvall.
Meet Hank Palmer (Downey), a successful attorney who has earned the dubious distinction of being the shadiest brilliant lawyer in Chicago. Ironically, his father (Duvall) is a well-respected town judge.
After learning the passing of his mother, Palmer returns to his childhood hometown, triggering long-simmering tension between him and his dad. Then, the judge gets arrested for a fatal hit-and-run accident. Despite the old man's objections, Palmer will be representing him in court. Can they finally reconcile their differences?
"Father of the Bride" — Spencer Tracy, Joan Bennett, Elizabeth Taylor; directed by Vincente Minnelli
Nominated for Best Picture at the 1951 Academy Awards, Vincente Minnelli's romantic comedy tells the story of a doting father, Stanley (Spencer Tracy), who struggles to accept that his daughter, Kay (Elizabeth Taylor), has grown up and is now a woman engaged to be married. His misgivings about the wedding become more evident when he meets the groom's parents. But eventually reality sets in, and Stanley must accept the inevitable. Over the years, the original film spawned a television series in 1961 and a movie remake of the same name in 1995 and 2022.
"Guardians of the Galaxy Vol. 2" — Chris Pratt, Zoe Saldana, Dave Bautista; directed by James Gunn
Remember the unlikely group of colorful space rogues from the first "Guardians of the Galaxy"— Peter Quill/Star-Lord (Chris Pratt), Gamora (Zoe Saldana), Drax (Dave Bautista), Rocket Raccoon (voice of Bradley Cooper) and Groot (voice of Vin Diesel)? Well, they returned for the sequel — after the 2014 megahit made a whopping $772 million worldwide.
In "Guardians of the Galaxy Vol. 2," the motley crew is now a team of galaxy protectors called Guardians. Whereas the first film introduced moviegoers to the physical dimension of disparate characters, the second film takes a closer look into their emotional connections, including Star-Lord's daddy issues.
"Fatherhood" — Kevin Hart, Melody Hurd, Alfre Woodard; directed by Paul Weitz
Paul Weitz's heartfelt 2021 Netflix original film stars Kevin Hart as a recently widowed father struggling to raise his daughter on his own. From the ruins of tragedy to doubts, fears and heartaches, the new dad will not waver, promising to build an amazing life for his daughter.

"Mrs. Doubtfire" — Robin Williams, Sally Field, Pierce Brosnan; directed by Chris Columbus
A favorite family movie for generations to come, "Mrs. Doubtfire" tells the story of a dad (Robin Williams) determined to do whatever it takes to spend time with his children, in the custody of his ex-wife (Sally Field) — including dressing up as a female housekeeper named Mrs. Doubtfire. Williams is on fire as he navigates his dual roles with both superb dramatic gravitas and hairpin comic timing.
"Taken" — Liam Neeson, Maggie Grace, Famke Janssen; directed by Pierre Morel
Liam Neeson shines as Bryan Mills, a former CIA operative who — with every ounce of willpower he can muster — embarks on a journey halfway around the world to save his estranged daughter, who has been kidnapped while traveling in France. The 2008 action thriller — which propelled Neeson to a bona fide action star along with his famous line, "I will find you." — would go on to spawn a trilogy over the years: "Taken 2" (2012) and "Taken 3" (2016).
"Dad" — Jack Lemmon, Ted Danson, Olympia Dukakis; directed by Gary David Goldberg
Based on William Wharton's bestseller, Gary David Goldberg's 1989 film version is about the uniqueness of a father-and-son relationship. Ted Danson stars as a business executive who takes a respite from his busy world to take care of his elderly dad, when his mother suffers from a heart attack. Tragedy strikes at the end; however, Ted learns the special bond he shares with his dad that is truly unyielding, powerful and everlasting.
"Finding Nemo" — Albert Brooks, Ellen DeGeneres; directed by Andrew Stanton and Lee Unkrich
One of the most endearing animated films of all time, "Finding Nemo" is both viscerally and visually spellbinding. Set in the Great Barrier Reef, the movie tells the story of Marlin (voiced by Albert Brooks), an overprotective clownfish who embarks on a journey to find his kidnapped son, Nemo. Aided by Dory (voiced by Ellen DeGeneres), a forgetful blue tang fish, Marlin's quest will take him all the way to Sydney.
"Indiana Jones and the Last Crusade" — Harrison Ford, Sean Connery; directed by Steven Spielberg
The final chapter of the classic "Indiana Jones" trilogy finds Harrison Ford's iconic archaeologist dead set on his pursuit of the Holy Grail while navigating the cradle of civilization. His heart-pounding adventure will delight the whole family as Indiana partners up with another well-known archaeologist — his very own dad, Dr. Henry Jones (Sean Connery) — who has devoted his whole life to finding the most coveted treasure of the centuries.
"Coco" — Anthony Gonzalez, Gael Garcia Bernal; directed by Lee Unkrich and Adrian Molina
The joyous, uplifting and visually thrilling film about the importance of family will put a smile on everyone's face and tears in their eyes. The endearing animated tale follows the story of Miguel (voiced by Anthony Gonzalez), who aspires to become a famous musician, despite his family's puzzling ancestral ban on music. In his quest for fame and success, he crosses paths with a very adept trickster (Gael Garcia Bernal). Together, they set off on a magical journey through the Land of the Dead in order to get the blessing of Miguel's great-great-grandfather.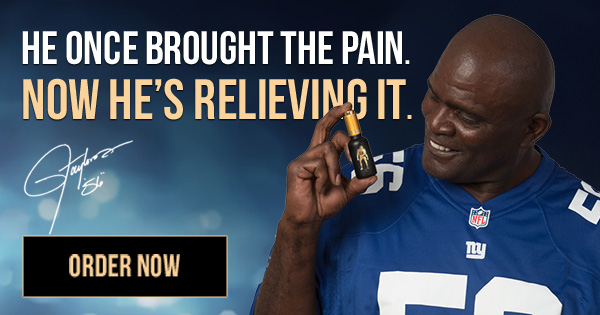 "The Godfather" — Marlon Brando, Al Pacino; directed by Francis Ford Coppola
Looking for a crime thriller about the special bond between a father and a son? The Oscars' 1973 Best Picture winner is sure to dazzle, chronicling a young man's rise to power as a Mafia family don, or "godfather." Set in 1940s New York, the crime-period film centers on Michael Corleone (one of Al Pacino's earliest roles), who eventually takes over the reins of the Corleone Mafia family upon the death of his father, Vito Corleone (Marlon Brando). As the new don, he takes the Corleone empire to new heights while raining terror in the criminal world.
"The Impossible" — Naomi Watts, Ewan McGregor; directed by J.A. Bayona
Based on a true survival story, "The Impossible" is a moving tribute to the determination and courage of one amazing dad and his tourist family. Meet the Bennett clan — Henry (Ewan McGregor), his wife, Maria (Naomi Watts), and their three young boys, Lucas (Tom Holland), Thomas (Samuel Joslin) and Simon (Oaklee Pendergast) — who are enjoying their Christmas vacation in a seaside town near Khao Lak, Thailand, in 2004. Suddenly, a massive, 100-foot tsunami sweeps across the area, wreaking havoc. Barely alive, Maria emerges from the devastation and eventually finds Lucas. Meanwhile, Henry, Thomas and Simon are nowhere in sight. Will the whole family of five ever be reunited?
"Finding Dory" — Ellen DeGeneres, Albert Brooks, Ed O'Neill; directed by Andrew Stanton and Angus MacLane
A family-centric film for Father's Day? Yes. This movie has all the winning ingredients: warmth, excitement, adventure — and, of course, belly laughs. "Finding Dory," a sequel to the 2003 hit "Finding Nemo," is the backstory of Dory (voiced by Ellen DeGeneres), the blue tang fish that we all know and love. Tip: Watch it in HD mode to really enjoy its immersive and colorful visuals.
Get more local news delivered straight to your inbox. Sign up for free Patch newsletters and alerts.
Source link