Reading Time: 4 minutes

Toretto can be fast and can be furious, but can he truly feel love? And most importantly, can he be the world's number one sport stacking player? One thing is for sure: Mr. Family ain't got nothing on Kao (Nat Kitcharit), the 30-year-old main character of Nawapol Thamrongrattanarit's hilarious romantic action sports comedy Fast & Feel Love.
Thamrongrattanarit likes to explore romance and life through characters with peculiar interests. Happy Old Year is about a minimalistic design-obsessed woman coming to terms with her past relationships. And now, Fast & Feel Love focuses on Kao, a man-child obsessed with the weird sport of speed cup stacking. In fact, that's the only thing Kao can do; he's utterly useless in everything else. 
If you think stacking cups is a dull idea for a premise, Thamrongrattanarit will prove you wrong. The film's title and poster design are not a coincidence or a weird Thai translation. This film is stacked with uproarious references and parodies of beloved Hollywood blockbusters, as well as some Asian hits, to tell its story. The Dark Knight, Taken, The Avengers, IP Man, and of course, the Fast & Furious franchise are among the titles you'll see spoofed here with tremendous comedic impact. If you vibe with the array of humor on display here, with emphasis on deadpan delivery, you'll be roaring with laughter in no time. Otherwise, you might feel overwhelmed by the continuous flow of gags. However, this is more than comedy and homages. 
Through this over-the-top nature, Fast & Feel Love effectively explores the overwhelming sensation of urgency we might feel in our lives; the feeling that time is running out and not a single second should be wasted in the struggle to reach our goals. But can we achieve them without love and family by our side? Moreover, what happens when this urgency compromises our ability to connect with others or learn new things about life?
We first meet Kao during his teenage years. After a bitter school counselor tries to crush his sport-stacking success dreams, Kao crosses paths with Jay (Urassaya Sperbund), a fellow student with a kind soul who describes herself as average and dreamless. They fall in love and spend the next ten years together. Throughout that time, Jay does everything in her power to help Kao pursue his dream of being the fastest stacker alive—every single second of practice counts. But the closer he gets, the more he ignores her.
When Jay finally finds a dream of being a mother, she realizes that her life has revolved entirely around the goals of a man with the maturity of a 10-year-old. Outside of cup stacking, Kao can't do anything; the most basic of domestic chores drives him into great distress. Even in his sporting affair, he's competing with children, his biggest threat being a super menacing 8-year-old Colombian (Joshua Ugochukwu Ezunagu) whose funny introduction will perk the ears of any Batman fan. Finally, Jay understands that she needs to live her own life and sport stacking isn't part of the plan.
The film's heart is set on empathizing with the anxieties that plague Gen Y (and beyond). In sport stacking, a millisecond can make or break champions, and Kao is obsessed with practicing because this is literally the only thing he knows how to do. What if devoting time to anything else turns him into a complete failure? And he's not alone. Jay is also afraid of the clock's ticking; every millisecond that passes reduces her chances of being a mother. And similar to what "tick, tick… BOOM!" did last year, Fast & Feel Love connects this fear of the passage of time with the importance of having goals aligned with your partner for things to be able to work. But in this case, Thamrongrattanarit uses a frantic style, an outrageous mix of genres, terrific performances from every single member of the cast, and homages to many movies to delve into these themes. For every heartfelt moment between the many characters involved in this story, there's a gag waiting to make you burst with laughter. 
The spoofs are so well implemented. It's clear that the director loves the films he's referencing and homages them with great accuracy; he manages to hit your silly bone with smart build-ups, heart, and creative executions. And the comedy flow is constant. You lower your guard one second, and suddenly, there's a maid (Anusara Korsamphan) in Kao's household with a spoof of Jung Jae-il's Parasite score playing in the background. The result: an absolutely hilarious montage.
And these homages aren't limited to the clever script. Instead, the form uses pompous blockbuster-esque techniques to add hyper-exaggerated drama to the mildest actions. Slow horror film zoom-ins are used to introduce characters, the cup stacking is shot like an action movie, the pace is ferocious, the editing is lighting fast, and the music is an orgy of classic score parodies that creates nostalgia with great accuracy. The musicality that often imitates Hans Zimmer's work is also applied to achieve what I like to call the Inception music effect: it adds intensity to, well, absolutely anything the director desires.
Fast & Feel Love is a blast—a high-energy blend of action, comedy, sports, coming-of-age, and romance with plenty of homages, deadpan humor, and heart. It successfully creates an empathetic exploration of the relationship between love, dreams, the unstoppable ticking of the clock, and of course—accurate to the title's parody—family. 

Fast & Feel Love had its Canadian premiere at Fantasia Fest 2022.
Fast & Feel Love
9.5/10
TL;DR
Fast & Feel Love is a blast—a high-energy blend of action, comedy, sports, coming-of-age, and romance with plenty of homages, deadpan humor, and heart.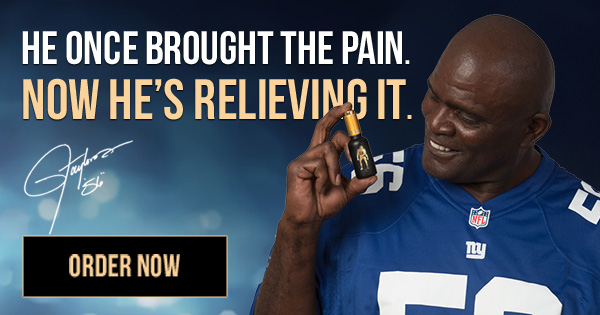 Ricardo is a Mexico City-based bilingual writer, Certified Rotten Tomatoes film critic, and Digital Animation graduate. He loves cats, Mass Effect, Paddington and is the founder of the film website "La Estatuilla.
Like this:
Like Loading…