Fall Guys is finally out for all consoles and the best part is it's now free! And with its latest Free For All season, there are many original and cross-over costumes for everyone to try and unlock throughout the 100-tier season.
But looking exclusively at the original costumes that Mediatonic created for their playable avatars for everyone to express themselves, which ones were the best? From unique features to vibrant details, these are just some of the best original costumes of all time in Fall Guys.
Sumo Inflatable – Season 1 (Free For All)
One of the newest costumes introduced in the current season, players can unlock the Sumo Inflatable outfit to enjoy. With the bottom part being unlocked at levels 69 and the top obtained when players reached level 72, they can have their own loveable inflatable costume among the several cross-over costumes.
SCREENRANT VIDEO OF THE DAY
RELATED: 10 Completely Bizarre Collectible Video Game Costumes
What makes this one of the best costumes from this season is just how well it matches with the playful and bouncy mechanics of the game. It may not be the most colorful suit, but with the details in the stitching and the inflatable physics of it, it's a fun addition to anyone's cosmetic wardrobe.
Chill Vibes – Season 6
The 6th season saw a circus and carnival-inspired theme that introduced fun levels that saw swinging bars, colorful slides, and water balloons. And it had plenty of fun costumes that fit the theme too, with a ringleader, muscle-man, and shiny carnival-inspired costumes.
But among them, the Chill Vibes set stood out with a gorgeous patterned skirt, bright pigtails, and rainbow-coloured glasses that can rival some of the coolest cosmetic items in Fallout 4. The costume even inspired others too with a change of color palette, with the Festival Fairy and Sage costumes being made from this original source.
Djinn – Season 5
Season 5 introduced a variety of games and costumes inspired by treasure hunters, magical beings, and jungle explorers. This included being chased by robotic rhinos in an arena, and a costume inspired by the hero of Spelunky.
RELATED: 10 Best Costumes In Marvel's Guardians Of The Galaxy
If players reached the end of this season, they could unlock the Djinn costume. This genie costume saw the Bean have a smokey bottom, creating the illusion of a floating character racing with astronauts and dinosaurs. And with the eyebrows and mustache too, it created a fun and visually strong cosmetic.
Lion Dance – Fall Festival Challenge
For one week in September last year, Fall Guys had the Fall Festival event where gamers can gather moon cakes by completing certain challenges. And among the best of the rewards was the Lion Dance costume.
The pastel colors and large sparkly eyes were great details added that make this a visually unique take on the Chinese lion. It also stood out from the mythological and ancient creatures that have become costumes over the game's short lifespan too.
Falltron Destiny – Season 4
Taking the theme into the future, luminescent lighting made up the new games and even saw the inclusion of some elements of space to go along with it. Alien and robotic costumes made up most of the new tiers while some of the levels even saw cannons shooting stars and planets at the Beans as they try to grab the crown.
RELATED: 10 Costume Options Fans Want In Marvel's Avengers

Both Falltron and Falltron Destiny make for one of the best costumes fans could unlock in this season for its Japanese mech suit looked like it could belong from scenes of Gundam Wing and Gurren Lagann. But the Falltron Destiny suit's use of red and green as well as the gold from the crown on its head just makes it stand out more.
Beetle Buddy  – Amazon Prime Gaming
Some may know this, but newcomers to the game can unlock exclusive costumes by synching their Fall Guys account to Amazon Prime Gaming. And there have been some amazing costumes too as well as some unique color variations.
But easily among the best was the Beetle Buddy costume with its mixture of colors and the funny expression the beetle displays on the top of the Bean's head. And it even glistens as players jump and run across the obstacles that can rival some pretty good cosmetic items in Fallout 76.
Wizard – Dragon Hugger DLC Pack
The first of the themed seasons in Fall Guys, season two was based on knights, dragons, and magic. And one of the DLC packs that was released at the same time would be known as the Dragon Hugger pack.
One of the costumes featured in this pack was the Wizard costume and it's hard not to see why it's a great outfit. With large pink glasses, a long stylish beard, and bright blue robes, it creates an adorable little magician who stands out from the crowd of Beans.
Pirate – Discord Anniversary Gift
To celebrate the first year of Fall Guy's Discord Server, Mediatonic gave those with the role "Jelly Bean Mod" a special gift. And this would end up as the bright and pastel-colored Pirate costume.
While there has been another costume based on Pirate, they just don't quite stand out compared to the pink and purple pillager of the seven seas. And with a peg leg, hook, and eye patch, the full get-up was a brilliant way to celebrate this first birthday and could rival gaming's iconic pirates from the best pirate-themed video games.
Robo Rabbit – Xbox Game Pass Ultimate Gift
Fall Guys may not have been available on the Xbox for long, but already some subscribers of Game Pass can claim a cool new costume. If gamers have subscribed for the Game Pass Ultimate and have Fall Guys, they can obtain the Robo Rabbit costume.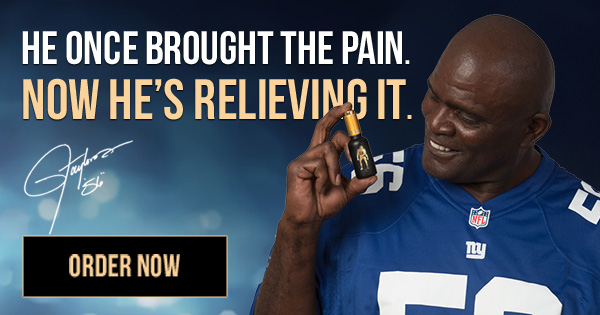 Among the gift costumes that have come and gone, this is easily one of the best. With an overlarge zip on its hoodie, floating stereo ears, and some cool headphones, this is a unique and fun costume that greatly combines so many familiar elements from previous costumes and seasons to make something new.
Oliver – Season 2
Not many people can say that they have become a costume or a character featured in a game. But one man was fortunate to get that privilege, and it was one of Mediatoic's very own employees that got the same level of love as some of the best comedians who cameoed in other video games.
If anyone didn't know who Oliver was, they will now, as he's been immortalized as a costume option. Mediatonic's Community Director Oliver Hindle became the cosmetic item, and it may be a hard one to find in the store, but hopefully, newfound fans will eventually discover it and see why it's such a fun outfit to hunt down.
NEXT: 10 Best Video Game Inspired Costumes In Fall Guys
Pokémon GO: July 2022 Spotlight Hour Guide