Dune is a story notoriously difficult to bring to the big screen. It has been attempted many times, and while it has led to some interesting takes on the material, few captured the essence of the books. This is until Director Denis Villeneuve took over with his recent take on Dune hitting theatres October 2021. Taking his eye for visuals and concepts and a fantastic team and cast, the latest iteration of the story is a marvel to behold, and the start of an epic that the creators have only scratched the surface of.
During the fury of press conferences and screenings, CGMagazine got the chance to sit down in a round table setting to discuss the film with French Canadian film director Denis Villeneuve, and lead actor Rebecca Ferguson. From the elaborate process to bring the film to life, to the love everyone on set has for the project and the people working on it, Dune is a movie filled with stories and ideas. Exploring both perspectives has given a new sense of why the film is so stunning to watch, but also the sheer effort that it took to bring it to life in its current form.
"Dune features a plethora of cultures and peoples from all areas of the galaxy."
Dune features a plethora of cultures and peoples from all areas of the galaxy. This is a planet that is important for everyone due to its Spice, and so it quickly acts as a convergence point for everyone who wants to claim power. With countless cultures, there are many looks all the characters in the film must bring to life.
Rebecca Ferguson in Dune (2021)
This is true for Rebecca Ferguson, who plays Paul's mother Lady Jessica Atreides. Her costumes are creative, complex and carry a sense of elegance and simplicity. Seeing it all come together on screen is wonderful, and it brings the pages originally written by Frank Herbert to life. On the subject, Rebecca detailed the process of bringing the character to life with costume, makeup, and hair, she explained:
"Because the reference points that Jacqueline does for every outfit that I wear goes back to Spanish painters back in God knows when—during bullfighting. So, I'm wearing a certain outfit because I'm looking at the bull's head. I'm talking about costumes now, but this is the team and Donald is so well-read and so brilliant. That's why I said to you it's delicious, he's so smart, he's old school as well, and there's not a lot of old school makeup artists out there anymore.
The reference points, the little nudges to intellectuals out there, you know, there's so much. I said I don't want makeup, which is one of the hardest things to create on screen, the non-makeup look. But to be honest, I love the hood, I love the weirdness when the light hits when I cry, it's ugly, it's so vulnerable, and I love all of that. But I've really loved the pajamas in the desert, I have to say it was by far my favourite; hair out, no makeup and pyjamas."
Diving further into the difficulties of bringing her character to life, and capturing the essence of Lady Jessica Atreides, Rebecca Ferguson explains:
"It sounds so…I didn't really know what the word is, there were episodes of difficulties filming for example, in the Litany of Fear there's a scene that I find one of the most difficult moments as an actor but also as a mother, but I feel like that's not your question. I didn't feel difficulties in adapting this from a book to a film because this was already written for me, as it was a written script, and I was presented it by Denis who explained this vision for an hour and a half to me. So, I felt like I merged myself and threw myself in his world and said yes to play his Jessica and I was directed by one of the best directors."
Rebecca Ferguson and Timothée Chalamet in Dune (2021)
Denis Villeneuve brought his viewpoint to the table about the process of bringing Dune to life. He is known for expansive science fiction, such as Blade Runner 2049 and Arrival, and these experiences help shape his take on this project. When asked about the challenges, he explained:
"I will say that one of the biggest challenges was to make sure that someone that knows nothing about the book will feel welcome, and that will not get lost into this universe. And that they will totally understand the movie because the book is so complex. The story of the book is kind of simple, but the world that Frank Herbert brought to life is very complex and rich. And so, to make sure that I would please the art god fan that loved the book so much, to make sure that I will respect and honor the beauty, the poetry and the power of the book. And at the same time make sure that the people who know nothing about it will feel welcome.
"I asked my team to do some kind of impossible tasks"
To find that equilibrium between those two poles was not easy to do, and that was one of the most difficult things for this adaptation. I will say that the fact that we split the movie in two parts, makes it easier because it means that I get elements for the second movie. But I had to make strong choices and one of them was to make sure that my adaptation would focus on the relationship between Paul Atreides and his mother. That will be at the very heart of the movie and will make other characters maybe less present and that's why I could not bring everything in there. The movie will crash under the pressure of so much information."
He further expands on the difficulties of bringing so many different races, so many different visual aesthetics to life by saying, "I asked my team to do some kind of impossible tasks, the task to try, at first at least, to dream about the movie, to try to go back to the roots of what they saw when they read the book. To try to be more in relationship with the subconscious, the dream state, than to go and make research on the internet or be influenced by other artists.

Of course, saying this, it's a bit impossible because we are the product of multiple influences, and we are filled with images coming from outside, but I tried just for at least the very beginning to say to my close partners, let's dream together. Let's not try to find references, let's just try to as much as possible go deep inside ourselves. At least that's what I did right at the beginning in order to try to find something that will feel kind of new to the audience."
Dune (2021)
There are so many moving pieces on a project like this, especially when it is just the first portion of the first book of Dune. When asked about the biggest challenges to bring this project to life, and set the franchise into motion, Denis Villeneuve explained "I think the biggest challenge for me was to make sure that someone who had read the book will recognize the world in his mind as he was reading the book. It is a bit like when I saw The Lord of the Rings for the first time, Peter Jackson's Lord of the Rings, I was like oh he did it. I had the impression that he had brought a documentary film crew in my mind, shooting what the image is seen as reading the book. I was very impressed by The Lord of the Rings.
And I'm not saying that I succeeded, but the goal was to try to bring the description of Frank Herbert to be as close as the spirit of the book. To feel that at least one image of someone in the art god fan will say oh that looks close to what I had in my mind. We just feel that we made an act of humility, trying not to bring our vision but more to bring Frank Herbert's vision to the screen, that was the big challenge. As we were doing so, I wanted to make sure that someone who had never read the book would not feel lost, will feel that he is welcome in the movie and the movie will be totally understandable to a wide audience."
With a film like Dune, there are so many sources for inspiration, so even with a visionary mind, it never hurts to get ideas on what the universe can look like. As Denis Villeneuve explains, ideas that helped shape his vision started forming long before he worked on Dune: "When I was a kid, I can't forget, I came back home one evening and a friend of mine was about to throw out three boxes, was about to put it in the trash. But I kept them with me, and I looked inside those boxes, and the boxes were filled with graphic novels from Europe, graphic novels called Metal Hurlant. It was filled with insane imagination coming from great artists like Druillet, Bilal, Moebius, Mezieres.
Dune (2021)
All these artists that sell so many of them, I was maybe eight or nine years old, it was a total aesthetic shock for me to go through those graphic novels and discover the visions of those artists that still today are fueling and they are at the very core of my sci-fi education. And I think they are the one who influence everybody in today's world and mostly in cinema. These guys were the visual pioneers of modern sci-fi and I owe them everything. And you know what, when I was in Paris, I had the chance to finally meet two of those masters that went to the Paris premiere, and I was moved to tears to meet Jean-Pierre Dionnet and Phillipe Druillet, who are two of my childhood heroes. These guys are masters."
Beyond the visuals, and complex narrative, Dune was a story filled with questions about society and the current state of the world. Even years later, these messages still resonate, perhaps more so today. Villeneuve does not shy away from this, explaining that "Good science fiction, means that it necessarily will be a criticism of reality, or at least a mirror of reality. So, I will say that there are several topics that are being explored by the novel that I feel became more relevant as time passed by. I think the novel is more relevant to today's world than it was when it was written in the beginning of the 60s. As an example, the impact of colonialism is still actively relevant to today's world, the over-exploitation of natural resources, the danger of blending politics and religion together.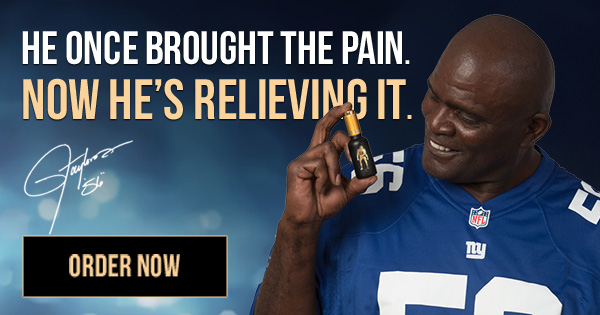 It's all subjects that are very relevant to today's world and more important, the environmental crisis. It's something that Frank Herbert foresaw in the 60s that he was concerned by, that he was worried by, the change in climate right at that time. You can still find today interviews of Herbert's concern for the change in the environment, the impact of humans on the environment, and that is sadly more relevant today of course."
With such an expansive concept and world filled with potential, there is always the belief there is more to see beyond the expected sequel. With so many directors believing their work has been cut or altered, the Directors Cut is a very present concept, and one many have mentioned in relation to Dune, even DC Alumni Jason Momoa brought up the idea.

Josh Brolin and Timothée Chalamet in Dune (2021)
Villeneuve put that to rest, explaining "The film you will see is a director's cut. I love Jason's enthusiasm, he's a close friend of mine. And the thing is that Jason saw the movie maybe four or five times, every time he watched it, he called me saying how proud and happy he is and that goes straight to my heart. Because you know when you bring actors, it's like you're a captain of the boat, and you say to them, we're going to discover America and you hope that the boat won't sink.
So, when the actors are happy about the movie, there's nothing more reassuring for me, and I love his enthusiasm, but the cut he is talking about doesn't exist. So, I could have made a longer movie, it would have been easier to make a four-hour movie. But it's just that the movie I was dreaming to do, that was the line I was aiming for, and that's the movie I brought to the world." Everyone that worked on the movie brings their best to the screen and the team shows their love and admiration for the work in every scene. With this being the first part of an epic saga, I am excited to see what Denis Villeneuve does next, and how he expands on the potential. Even if this is all we ever see, Dune is a stunning adventure that demands being seen on the big screen. Filled with characters, a deep story, and breathtaking visuals, it is something that comes along once a decade.