Arnold Schwarzenegger has inspired a number of people by being a successful bodybuilder, actor, model, and politician. Schwarzenegger also inspired his children- Katherine, Christina, Patrick, Christopher, and Joseph- to succeed and chase their dreams.
ADVERTISEMENT
Article continues below this ad
Katherine Schwarzenegger is the eldest child of Arnold Schwarzenegger and his ex-wife Maria Shriver. Katherine is an author who indulges in and writes about issues people face throughout life. One of the USA's best-selling authors once shared Arnold's thoughts on her book.
ADVERTISEMENT
Article continues below this ad
Moment of realization for Arnold Schwarzenegger
In an interview with Harper's Bazaar, Katherine revealed her father's reaction to one of her best sellers- Rock What You've Got. The book included adolescent struggles related to peer pressure, body image issues, self-esteem, etc.
When Arnold Schwarzenegger read the book, he was taken aback. He realized he didn't know about most of the teenage stuff his children went through. After reading the book, Arnold, however, was able to determine why his girls sometimes acted moody.
DIVE DEEPER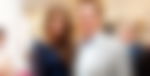 He said, "It explains a lot about why you were so moody sometimes, but I don't understand all this stuff about women." Arnold's realization makes it easy to understand why Katherine's book was a best-seller. The book's target audience was teenagers, but it also acted as a help book for parents.

Katherine missed the fun because of being a Schwarzenegger
ADVERTISEMENT
Article continues below this ad
In the same interview, Katherine opened up about the pitfalls of carrying her family name- Schwarzenegger. When Arnold Schwarzenegger won the gubernatorial elections, Katherine was 13. She transitioned from being the daughter of an actor to being the daughter of a politician.
Katherine knew that one step in the wrong direction could ruin her family's reputation and future. She had to exercise caution in her actions and adhere to certain limitations. Due to a severe curfew of 11 p.m., Katherine and her siblings had to miss the fun that her friends were having.
WATCH THE STORY: Mr. Olympia Legends Arnold Schwarzenegger Vs Ronnie Coleman Body Comparision
Soon enough, Katherine figured out how to live her life in accordance with the benefits and implications of her name. What do you think about the consequences that come with big surnames? Tell us in the comments!