Michael Irvin is famous for putting the fear of God in his opponents. His bravado and intensity brought the 90s Cowboys team alive. Many say that it was Irvin who was the first domino that fell and began the glorious Dallas Cowboys dynasty. A team that won three Super Bowls and made legends out of talented players and coaches.
Michael Irvin had a long 12-year career with the Dallas Cowboys. He took his last snap in 1999, and since then the fans have only been waiting for their next 'Playmaker'. In the second innings of his professional life, the Hall of Fame WR has been just as brilliant.
ADVERTISEMENT
Article continues below this ad
DIVE DEEPER
As a football analyst, the 'Playmaker' has given fans some intense debates and some really hot takes. And now, after conquering the field, the TV, and even the radio waves, Michael Irvin is moving into the digital world. He has chosen to collaborate with Forbes 30 under 30 Entrepreneur Jordan Edelson.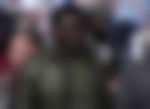 LAS VEGAS, NEVADA – MARCH 05: Former Dallas Cowboys receiver and hall of famer Michael Irvin is seen in attendance during the UFC 272 event on March 05, 2022 in Las Vegas, Nevada. (Photo by Jeff Bottari/Zuffa LLC)
We recently had the chance to interview the legend himself. During the in-depth conversation, Irvin talked about the different facets of his life that still make him, "The Playmaker."
The ever candid and flawless communicator opened up about all things football and beyond.
So, my first question would be why TradeZing? Why did you decide to get into this? 
We've been blessed to have a great history. But I also want to be a part of what's ahead of me. And what's ahead of me in this world. This is the future. Meta Verse, Crypto, all of it. It is isn't up to you. This is what's next and what's up front. And it's great. That's evident about the 30,000+ people that we have here in Miami right now. So that's why it was a great time to be a part of this. It's a great time to have the opportunity to partner with, with TradeZing. And it's a great time now, because what tracing is offering is absolutely perfect for this market with all of these people down here, and how much it is growing.
So how did you get involved with the company? What was the initiation point?
Well, you know, I jumped off in because, like, I'm like everybody else. I mean, we're all sitting around and you're hearing people, and people taking a salary and in this format are off, did you hear about this Bitcoin? All the things you like, Dez Bryant is in the business now. He's in his in this arena. And I'm like, whoa, wait a minute, you have to start thinking; I need to get in it too. I need to find out about this and so I talked to some people, and we reached out because you know, I wanted to learn as much as I can about it.
I firstly, confess that I have got a lot to learn in this space, A LOT to learn in this space. That's why I partnered with the people that know it all. It took a while for me to go to my people with it. It took me a while to tell them we need to look at this, we need to figure this out. We need to get in, get in this field. And then we don't want to ask. We are a little afraid to ask, but I'm telling you make the decision and get involved. This is the future.
How does your on-field experience translate into your new role? What did football teach you that you can apply here? 
First of all, when you think about it, what is the thing that makes football great? This is the best part. What makes football so great is the teamwork. It's all about teamwork. You know, it's about collaboration. Collaboration means like Deion Sanders and I are practicing against one another. So we're gonna challenge each other. But on Sundays, we're going to collaborate. As I'm watching the game and I see Jerry Rice. I know that every time Jerry put his back foot up, he's going to run an out-route. Every time Jerry does this, I'm studying and I'm a wide receiver, I see from that perspective.
I know what he's doing. And I gotta tell Deion about that, and Deion watching some CB, and he gotta come to tell me that. In football, that's what you have to do. You have to work with other people. Get knowledge from other people to ultimately reach your goals. That's exactly what we're doing. That's what TradeZing is offering an opportunity to educate people. As in entertaining people offer knowledge to everybody, so we can all succeed. That's what the community is all about.
And talking of Deion Sanders, the great CB, a lot of people say that he should be the next Cowboys Coach. What do you feel about that?
If Deion Sanders can be the next Cowboys Coach? Oh my god! Oh my god. I think Deion would do a great job. A great job. Fantastic job. And I was talking to someone earlier. And I said to them, you know, the Cowboys have good talent. They've had good talent on that football team. And they've drafted real well here, of late. And they sort of have guys with skill. They add guys with skill, but the issue is the will and the desire, and the want.
Deion can absolutely put that in them. Deion can absolutely put that in them and he's a great motivator. Look at what he's doing right now. For the HBCUs. He put HBCUs back on the map right now. I said it once before. Everywhere this dude go, I gotta give him credit. Everywhere. He sets his feet in the sand. He makes it better than it was before he got there. He's doing it now for those HBCUs. And absolutely, I believe if he ever gets a chance, he'll do it with the Dallas Cowboys.
And have you watched his newest series called Coach Prime? 
Yeah, he's my boy to man. I like you know, I just love him. And I really do I love. He's a great friend, man. And we text back while back and forth all the time. It was still arguing about that night play back in 94. He still takes me to saw you on TV talking about that place. You have to let it go. That was not passing up there. But you know what? Pass? We still we're still arguing about it to date, you know? So yeah, I love them. I'm just so proud of them. 
Even you have such immense knowledge of the game. So, do you envisage a coaching role at some point in the future? 
Me coaching? It's so interesting you ask that because I'll share a story with you. I get to Ken Norton's 50th birthday party. And he has such great players, and all these players he taught were talking about how much they appreciate him, how much he's poured into them, and what he's meant to them. I was emceeing it, you know, and I was like, wow, this is incredible. And I promise you, I left there, out on a plane, went straight to New York and met with Roger Goodell, and, and I was talking to him about possibly getting out of my TV contract, and wanting to go coach, because very few people gets to see what I saw that night.
What Ken Norton got to experience that night? See, most of us will reach time and go on to eternity, and look back on time and say, Oh, wow, I didn't know I meant that to this person or that person. That night. Ken Norton, I sat there and I watch these kids, these young men, I should say, talk to him about that. Talk to him about what he meant to them. I mean, you rarely get to see that while you're in time. He was getting it while he was in time. He ended up and gone to eternity.
And I was so touched by that I got on the plane to go back. I need to be coaching. So I can do more. I need to see coaching. You know, but Roger talked me out of it. You know what? You know how he talked me out? He said, Michael, he said I can appreciate it. But I like where you are right now and then we tell you why. He says in the NFL we're gonna have guys that comes from some of the places like I came from. And we may have some issues along the way. Or they may have some issues along the way. We want them to know that their story, in the end, turned out okay. And seeing you says that to them. So I think we will keep you right where you are. That touched me.
That is amazing to know, Sir, that you came so close to coaching. And although Mr. Goodell is absolutely right about you inspiring millions from where you are, I still believe community would benefit from you taking up a coaching role. 
You know, so funny to what has always scared me. Because I'm so intense too, like, I'm intense on TV. So can you imagine what I would be on a sideline of a football game? And I always worry about this, too. I thought about the kids coming in for kid walks off the field, and I'm like, what happened?
'You know, you had you drop the ball, third down?

What happened? You dropped the ball.
Coach, I'll get the next one.
What do you mean, you'll get it next week?
I need you to tell me what is going on?'
So I worry if I would grab them. I worry if I would grab them. What do you mean? And then I'm a coach grabbing a player on the sidelines. Just so intense, I do worry about that. You see how calm they are? I'm not like that. And I don't know if I can hold my peace. If I don't see the hunger in a player right there on the sideline. I just don't know if I hold my peace.
So, in that case, you and Deion Sanders are pretty similar. You're parallel in the sense that you both are as intense as it gets, as competitive as it gets, and you get it done at the highest level. So if he's able to do it, I feel you will be able to do it as well. 
Deion? What Deion's doing now, he's always done. Yeah, when even when Deion was playing he was having, he would go out and get kids that lives on the south side of Dallas. For kids that were all the way in Florida, that were having trouble and having problems. And their parents didn't have enough funds. He would move them into his house, train them, put them in school, help them get better grades. So this is what he's doing. Now. He's been preparing for this while he was playing. That's truly his calling.
You won three Super Bowls with the Cowboys. Which one of those do you still look back at? Which is the most special one for you? 
Such an interesting little question because you know, as you hit people, people always say 'oh my faith.' They try to come in politically correct or to try to hold with the power of all three of them. And I hold the power of all three of them. I understand how powerful it is, but there is nothing like the first time and that first Super Bowl 27. We're in LA and it was set in LA this beam of life. We were the Dallas Cowboys. And we were a young team that really was not supposed to win. So I, I understand what people do. But I firmly put my finger on Super Bowl 27 as the greatest, because it was the first. 
There have been a few comparisons between you and the latest Super Bowl MVP Cooper Kupp, and he's an exceptional talent. Do you think those comparisons are justified? And where do you see his career going from here?
Oh, Cooper Kupp is going to be in the Hall of Fame. He's an incredible wide receiver. And, he's taken it to another level in the sense of, he's playing the wide receiver position with the quarterback's mind. His understanding of defenses and how to find that loose spot to sit.
One of his greatest asset is I tell people, it's great to know how to get open. But it's best to know when to be open because if a quarterback has a read, and you're the backside of that read, and you run your route and get open right now, what good is that? He's not even on you. He's reading left and right. He's on his first read. You got to know exactly when he gets to that third read and then you're coming open. It'll become unstoppable because of the sense of timing that you know when to be open. Cooper Kupp has mastered it.
Yeah, and he showed it out in the Super Bowl. I think exactly the thing that you pointed out was there when the no-look pass that Stafford threw to him. The whole defense got blown away. Like Stafford was looking some other way, but Cooper Kupp knew that the ball is coming to him no matter where Stafford's eyes are. And the whole defense was following Stafford's eyes 
He knew 'he'll be back to me. And it'll be my time.' I know what he's doing. You know how many guys would have stopped when they saw him looking away? As they're running across they would think, 'Hey yo, he's not coming to me.' And would have slowed down or something. But no, he knew. And I think he's a phenomenal player.
The XFL is making a comeback and Dwayne Johnson is going to be at the helm. It's already been tried numerous times. What are your thoughts on the new league? 
With the XFL and Dwayne Johnson, it was well; I think everything Dwayne Johnson has touched has turned out to be pretty good. So it was interesting to see when he bought out the XFL. I don't know how they're going to try to do to separate themselves from the NFL. That's what I think makes it so hard for other teams and leagues to succeed.
NFL has such a stronghold on their fan base. And if people want to see that game played at its highest level all the time, so so it's hard when you see the players that they have in the NFL, but I would love for this league to get off and serve some of the people, there's so many people out here that really want to play the game and maybe just barely can't play at the NFL level, and can have these great opportunities. I would love to see one of these leagues. 
Dwayne Johnson and I went to the same University. He went to the University of Miami after me. But I've never had the chance to get to know him. I haven't done any business deals with him. But that's what I said. Everything he touches turns to gold. He has the Midas touch.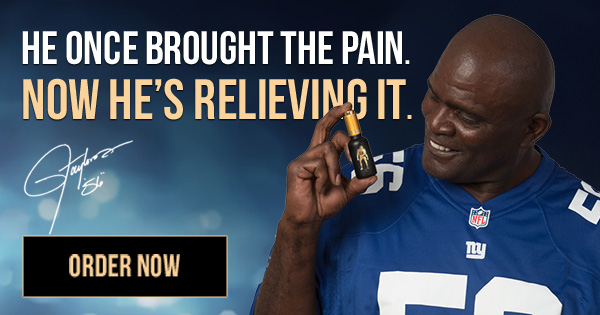 What are your thoughts on the Cowboys season? Where are they going this season and what happened last season? 
Couple of things I thought happened last season towards the middle and end of the season. Of course, that offense just stopped. They stopped producing like they needed to produce. I think this year is going to be an interesting year. Because you know Dak Prescott now, when he came back last year, he was coming back off an offseason of rehabbing. And when you're rehabbing all the time, you're just trying to get back to a place that you can get on the field. But this is this, obviously, he'll get a chance to now improve. He's not going to be rehabbing, and all those things so he can make sure he puts more focus on the film room. And I expect a great jump this season.
ADVERTISEMENT
Article continues below this ad
What are your thoughts on the recent short-lived retirement that Tom Brady took? 
You know, I was telling someone how we have a figment in our imagination of what retirement is going to be. You know, you think you're gonna be able to go home and chill and sit down, relax, have a good time. It's oh, ooof exhale! But you realize that's not so. First of all, you, you're you. You are a boss, football team, you're a quarterback man, everything.
As my bishop said to me when I retired, he said, Michael, now you have to work your way back into the house. You see, the house has been working fine without you for the last 20 years. So now that you don't have a football team to run, don't try to go home and run the house. Work your way back into the house.
ADVERTISEMENT
Article continues below this ad
Tom Brady, it didn't take long for him to see. 'Man! Over there, I was the man!' Over here, I'm being pushed around and being told what to do. Like my family told me to take out the garbage. These hands put us out the ghetto! And you want me to put them on garbage? These hands get a great life. Take that garbage out. I'm telling you, you just learned a different thing when you're sitting at home. And that put Tom Brady right back on the field where he can be a boss instead of being bossed!
If you wish to use any quotes or an excerpt from this exclusive interview, kindly credit and h/t EssentiallySports.com with a link back to this transcription.