The Justice Society of America faced Eclipso in the finale of Stargirl season 2, but they'll be facing old enemies in new roles in Stargirl season 3.
Warning: The following contains SPOILERS for Stargirl's season 2 finale.
The final episode of Stargirl season 2 found the young heroes of the new Justice Society of America forming an unlikely alliance with the remaining members of the Injustice Society, teaming up against the dark demon Eclipso. In the end, good triumphed over evil, as Courtney Whitmore recognized that while there was evil in her noble heart, there was likewise good in the darkest of souls. This set the stage for an entirely different conflict in Stargirl season 3, where the heroes may find themselves tested by their old enemies in a new way.
Subtitled Summer School, Stargirl season 2 found the next generation of superheroes struggling to overcome their personal traumas in the wake of their first major victory. This led to a battle with a new villain team, Injustice Unlimited, which had been formed by Stargirl's archenemy Shiv. The stakes were soon raised, however, as Shiv accidentally unleashed the demon Eclipso in her efforts to destroy the heroes who thwarted her father's plans.
Related: Stargirl Is Better At Dealing With The DCEU & MCU's Death Problem
Eclipso schemed to turn the Justice Society against themselves by exploiting their own worst fears, with the ultimate goal of corrupting Stargirl herself and using her light-based powers in conjunction with his own to drag the Earth into the nightmare realm known as the Shadowlands. An alliance of heroes and villains were able to turn the tide and free a possessed Stargirl from Eclipso's control, with a mysteriously resurrected Starman lighting the way and reclaiming Stargirl's Cosmic Staff before Eclipso could use it. However, despite the supervillain's apparent defeat, there are still problems in plenty for the Justice Society to deal with in Stargirl season 3.
Stargirl Season 3 Renewal Status
Stargirl season 3 was confirmed in May 2021, before season 2 began airing. The CW has been extremely supportive of the series, having picked it up after the first season aired on the now defunct DC Universe streaming service. This should come as no surprise, as both the network and DC Comics are owned by WarnerMedia. The CW Chairman and CEO Mark Pedowitz previously praised the show for how it balanced "high-flying heroics" and "family dynamics," so the series seems safe for now.
How Stargirl Season 2 Sets Up Season 3's Story
There is an old saying about how one should keep their friends close and their enemies closer. Unfortunately, Stargirl and the rest of the heroes in the new JSA are not given much choice in the matter, as the season 2 finale sees the villains who joined them in fighting Eclipso sticking around in Blue Valley, Nebraska. Shiv expresses her desire to join the JSA despite lacking a hero's temperament, The Shade has simply taken a liking to the little town, and perhaps most vexingly, Sportsmaster and Tigress moved in next door to Stargirl's family, announcing their arrival with a gift basket and some unsettlingly genuine smiles. These moments all lead to the reveal of Stargirl season 3's subtitle—"Frenemies"—while the final scene teases a new threat in the form of the Helix Institute and Mr. Bones.
Stargirl Season 3's Cast: Who Will Return?
All of the core cast of Stargirl season 2 will be returning for season 3. "Frenemies" will see the cast expanded further, with Sportmaster (Neil Hopkins) and Tigress (Joy Osmanski) joining the cast as series regulars. Presumably this means that their daughter Artemis Crock (Stella Smith) will also be a part of the action. Stargirl season 3 will also feature Joel McHale as a series regular playing Sylvester Pemberton/Starman. It's likely The Shade, the new Thunderbolt wielder Jakeem Williams and the new Green Lantern, Jennie-Lynn Hayden will also be joining the cast, though they have yet to be confirmed as either series regulars or special guests.

Related: Stargirl: Which DC Hero (Or Villain) Will Cameron Become?
Stargirl Season 3 Release Date Prediction
Production on Stargirl season 3 started in October 2021. Given that production on Stargirl season 2 started in October 2020 and the series started airing in August 2021, it seems likely that the new season of Stargirl will follow a similar production cycle. This means that Arrowerse fans could expect to see Courtney Whitmore and the rest of her allies return to action just in time for the 2022 fall lineup.
More: Arrowverse Has Its Version of Wolverine (& Why That's A Problem)
Star Wars: The Acolyte Working Title & Lead Character Reportedly Revealed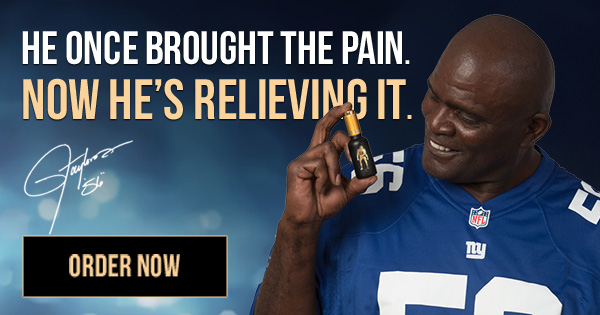 About The Author

Matt Morrison
(1690 Articles Published)

Matt Morrison has been writing about comics since before the word
"blogging" was coined. He got his start writing for the
legendary DC Comics digital fanzine Fanzing,
before receiving his own column, The Mount. Since then he has gone on
to write for over a dozen websites, including 411
Mania, Comics
Nexus and The Cult of Nobody. He holds both an MS in Information
Science from the University of North Texas and a BFA from the
University of Texas at Arlington. Known as a font of comic book
history trivia, he has delivered lectures on the history of American
Comic Books, Japanese Manga, Doctor Who, and Cosplay at over a dozen conventions
and served as an Expert In-Residence for a course on Graphic Novels
for Librarians at the University of North Texas. In addition to his
work for Screen Rant, Matt is currently the Editor In Chief of
Kabooooom.com and writes reviews for No
Flying, No Tights – a graphic literature and anime review site
aimed at teachers and librarians. He also maintains a personal blog –
My Geeky Geeky Ways –
which hosts his extensive episode guide for the television series
making up The Arrowverse as well as his
comedic Let's Play videos. What little spare time he has is
devoted towards acting, role-playing, movie-riffing and sarcasm. You
can follow his adventures on Twitter, @GeekyGeekyWays.
More From Matt Morrison