0 of 10
Jesse D. Garrabrant/Getty Images
The 2022 NBA free-agent class has plenty of high-level starters with a few All-Stars sprinkled in, even if there's no grand prize for teams to chase.
We know Kyrie Irving can dazzle us with his ball-handling, Bradley Beal can get buckets with the best of them, and Deandre Ayton has become a nightly double-double machine. There are also weaknesses to all the top players that teams should be wary of when drawing up a contract offer.
Before writing out those max-level checks this summer, these are the red flags for the top 10 free agents that franchises should consider.
1 of 10

Mike Stobe/Getty Images
Following a breakout sophomore season where he averaged 9.7 points, 7.0 rebounds, 2.0 blocks and set an NBA record for field-goal percentage (74.2 percent), Robinson has yet to show any sustainable growth, especially on the offensive end.
Now four years into his career, Robinson's block, steal and assist percentages have all dropped since his rookie season, while his turnover rate has jumped.
Robinson has yet to show any development as a jump shooter or three-point threat in his four years. After 90.4 percent of his shots came within three feet of the basket during his rookie year, this number actually increased to 91.8 percent in 2021-22.
Don't bother asking Robinson to be much of a playmaker, either, as his 38 total assists last season (0.5 per game) were a career high.
Teams looking to land Robinson in free agency should only sign the 24-year-old for what he is instead of expecting some monumental growth. The 7-footer is an excellent pick-and-roll lob threat, ranking in the 92nd percentile and shooting 72.8 percent in his 96 total possessions last season.
2 of 10

Jacob Kupferman/Getty Images
Sexton last saw NBA action nearly seven months ago (Nov. 7, 2021), making it just 11 games into the season before tearing his left meniscus and undergoing surgery.
The 23-year-old has since spent the year rehabbing with and away from the Cleveland Cavaliers. The franchise can choose to make him a restricted free agent after contract negotiations broke down last offseason.
Sexton's recovery has gone well, and he expects to be ready by training camp in September.
"I have confidence in myself, and I have confidence in the people that's working with me to get me back to where I was—and even much better," Sexton said via Chris Fedor of Cleveland.com. "I'm excited because I'm in a really good place, and I know I will be back where I was before," 
Prior to his knee injury, Sexton had a reputation for being a durable player.
The No. 8 overall pick in 2018 didn't miss a single game over his first two seasons. He played in 60 of the Cavs' 72 games in 2020-21 as well.
As a talented scorer who averaged 24.3 points and 4.4 assists in 2020, Sexton should get between $15 million and $20 million a year as long as his medical records check out.
3 of 10

David Sherman/Getty Images
Simons, who's been in the NBA for four years despite being just 22 years old, is one of the most intriguing free agents.
Following an abdominal injury to Damian Lillard, Simons started 27 games and broke out with 23.4 points, 2.7 rebounds and 5.8 assists in 35.4 minutes.
Is this the kind of production teams can expect moving forward, or were these merely empty stats on a roster that needed someone (anyone) to score?
We likely don't know the answer, given that Simons has started just 35 total games since high school.
The good news? His efficiency didn't suffer from more minutes and responsibility, as Simons actually shot better overall (45.2 percent compared to 42.6 percent) and from three (41.5 percent compared to 38.5 percent) in 30 games as a starter than in 27 as a reserve.
He thrived as the lead pick-and-roll ball-handler (1.04 points per possession, 88th percentile) and nearly doubled his assist rate from last season (22.2 percent, up from 11.4 percent) with more ball-handling responsibilities.
We really don't know what Simons can become at this point, but as a restricted free agent, it's unlikely Portland lets any other team find out.
4 of 10

Adam Hagy/Getty Images
It looked as if Bridges had shown real growth as a three-point shooter in Year 3, bumping his outside accuracy to an even 40.0 percent after connecting on just a 32.8 percent clip in Years 1 and 2.
This past season, however, Bridges canned 33.1 percent of his triples, leaving doubt as to just how good of a three-point shooter he'll be moving forward.
While Bridges' primary strengths will continue to be as an isolation scorer, roll man and cutter, a good three-point shot helps keep his defender honest and allows him to dribble-drive past opponents on the perimeter before throwing down thunderous dunks.
When trying to dissect which version the Hornets or another team will see from Bridges in 2022-23, it's important to look at what kind of threes he's having success and failures with.
The 24-year-old has been far more consistent when taking catch-and-shoot threes off passes from LaMelo Ball and Co. (36.2 percent in 2021-22, 38.8 percent in 2020-21) vs. when he shoots off the dribble (28.0 percent in 2021-22, 43.2 percent in 2020-21).
Bridges can still show hesitation when lining up an outside shot, as his attack-first mentality could be a cause for the variation in three-point success.
Consistency from deep could be the difference between Bridges making future All-Star teams and just being another high-level starter. For now, we don't know what to expect.
5 of 10

Alex Goodlett/Getty Images
For those who watched Brunson play for the first time during the 2022 playoffs, the 25-year-old looked like a superstar.
Brunson thrived as a No. 1 option when Luka Doncic missed time with a calf strain, dicing up the Utah Jazz for 32.0 points, 5.3 rebounds and 5.3 assists on 50.7 percent shooting in the first three games of their first-round series.
Brunson finished his playoff run with averages of 21.6 points, 4.6 rebounds, 3.7 assists and a 46.6 percent shooting mark in 35.0 minutes over 18 games. While it may be tempting to want to pay Brunson like a No. 1 option, teams can't let a few good weeks overshadow four years of evidence.
Yes, Brunson is a talented scorer and playmaker who combines an excellent dribble package with the body control of a yoga instructor. Yes, he's made tremendous strides since being selected in the 2018 second round, going from a reserve guard to an occasional go-to scorer on a Western Conference Finals team.
That said, Brunson isn't an All-Star-level player. At least, not yet.
Trying to project his next contract is tricky, as his value is somewhere in between breakout playoff star and the player who's started less than half of his career games. ProFitX.com projects his 2022-23 value to come in at $27.3 million, meaning a four-year, $100 million deal is probably close to being fair.

Brunson doesn't have any major weaknesses or red flags, but teams should be careful to not get infatuated with his recent play when opening up their checkbooks.
6 of 10

Nathaniel S. Butler/Getty Images
There's no questioning Irving's talent when he's on the court.
The seven-time All-Star is still playing at an extremely high level and just posted career-best numbers in three-point shooting (41.8 percent) and turnover rate (9.8 percent). Irving also had the third-best swing rating of his 11 seasons (plus-5.8 points per 100 possessions).
The hesitation for Brooklyn (or any team looking to execute a sign-and-trade) is Irving's availability.
Since signing with the Nets in 2019, Irving has played in just 45.6 percent of his team's games. While injuries have played a role, some of this was self-inflicted with his refusal to get vaccinated against COVID-19 and his personal leave from the team in early 2021.
He was later fined $50,000 for violating the league's health and safety protocols while attending a family birthday party and had to forfeit approximately $870,000 worth of game checks while in quarantine.
Now, it's Irving's right to have chosen to not get vaccinated and to take personal leave from the team during the season. Because of these choices, however, it's also the Nets' right (and every other team's) to not offer him the type of contract his talent would otherwise receive.
Teams will likely be more comfortable signing Irving to high-dollar, short-term deals to protect themselves in the long run, hoping he'll be both reliable and durable.
After playing in an average of just 34.3 games the past three years, however, teams shouldn't be holding their breaths.
7 of 10

Chris Coduto/Getty Images
While some players keep their financial demands a secret, there's been no guessing what Ayton desires in free agency.
ESPN's Adrian Wojnarowski and Ayton's agent, Bill Duffy, both confirmed that the 23-year-old wanted a max extension before the season began, one the Phoenix Suns were unwilling to offer.
That line of thinking has not changed on Ayton's end, especially since he put up another productive season (17.2 points, 10.2 rebounds, 0.7 blocks, 63.4 percent shooting) and has witnessed teammates like Devin Booker, Mikal Bridges and Chris Paul all sign significant new deals.
Teams looking to sign Ayton this summer (Wojnarowski mentioned the Oklahoma City Thunder, San Antonio Spurs and Portland Trail Blazers as potential suitors) shouldn't come in with anything lower than a max offer.
This would mean a four-year, $130.1 million deal in a sign-and-trade (since the Suns won't let him walk for anything) or a five-year, $175.5 million contract to stay in Phoenix, per Spotrac.com's Keith Smith.
The hesitation to give him such a deal is justified by the Suns, who registered a net rating of plus-19.0 when backup center JaVale McGee shared the floor with the other four starters (Paul, Booker, Bridges and Jae Crowder) compared to plus-7.4 with Ayton, albeit in a much smaller sample size.
There's no doubting Ayton's talent as a versatile scorer, high-level rebounder and improved defender, but he's also not in the upper-echelon of centers that include guys like Nikola Jokic, Joel Embiid and company.
Is that kind of player still worth a max? We'll find out.
8 of 10

David Dow/Getty Images
Harden will be 33 by the time training camps begin in September, battled hamstring issues this year and is coming off the worst shooting season (41.0 percent) since his rookie year as a reserve with the Oklahoma City Thunder.
He's gone from a No. 1 option scoring 36.1 points per game for the Houston Rockets in 2018-19 to the third or fourth go-to guy on this Philadelphia 76ers squad.
While Harden is still an All-Star level talent with his playmaking ability, age and an incredible amount of usage look like it's finally catching up.
"The decline is evident," a rival team executive told SI's Chris Mannix. "You can see it in his ability to create space, to create the shots he would usually generate. He doesn't have the burst. People aren't scared of him driving and scoring. They are challenging that step back more frequently. He's just not the same player."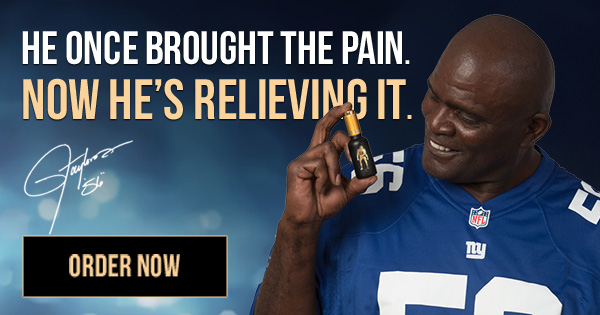 As one of the most isolation-heavy players of the past few decades, Harden made 44.3 percent of his iso attempts during his MVP season in 2017-18 and 43.5 percent with the Brooklyn Nets last season. This number dropped to just 37.4 percent, with the Sixers following a deadline trade, however.
For a player who can opt in and sign an extension that would ultimately net him $270 million(!!!) over the next five years, Harden and the Sixers will go through a fascinating negotiation period this summer.
9 of 10

Jeff Haynes/Getty Images
Beal is one of the few free agents in this class that's essentially guaranteed to get a max contract, either with the Washington Wizards (the most likely scenario) or via a sign-and-trade. Declining a $36.4 million player option would pave the way for Beal to sign a five-year, $248 million deal to stay in Washington.
If the Wizards want to maximize Beal, or if there are teams looking to give up a hefty amount to land the three-time All-Star in a trade, they need to make sure there's a true point guard on the roster for him to share the backcourt with.
As good a scorer as Beal is (and he's really, really, good), we saw last season that primary playmaking duties would be best left to someone else.
After the Wizards traded Russell Westbrook in a deal that netted them Spencer Dinwiddie (who's more of a combo guard), Beal spent the highest percentage of his minutes at point guard (15 percent, per Cleaning the Glass) of his 10-year career. While his assists rose as a result (6.6 per game), so did Beal's turnovers, as his 3.4 per night were the second-most among all NBA shooting guards (Cade Cunningham).
Beal also ranked in just the 40th percentile as a pick-and-roll ball-handler, shooting 41.8 percent with a 17.5 percent turnover rate.
While he can function as a creator for stretches, Beal is better off playing a pure scorer role next to a pass-first point guard.
10 of 10

Jeff Haynes/Getty Images
LaVine has become one of the NBA's best offensive players with his size, athleticism, ability to score from all three levels and improvement as a passer.
Unfortunately, his play on the other end has largely negated LaVine's on-court impact, as the 27-year-old has registered a positive swing rating in just two of his eight seasons, per Cleaning the Glass.
LaVine's points allowed per 100 possessions have ranked in the 15th percentile or worse in five seasons and has never finished higher than the 59th percentile.
As good as LaVine is offensively, giving $200-plus million to a player who has rarely made a positive impact overall should be concerning.
Whether it be lapses in effort, committing questionable fouls or not making the right rotations, LaVine's lack of defensive prowess can be seen on most nights.
While he should no longer be considered one of the NBA's worst defenders like earlier in his career, LaVine needs to continue to improve on that end to live up to a max deal.