Netflix action-comedy Red Notice has a soundtrack filled with familiar favorites along with a few viewers might not recognize. Here's every song.
Netflix's new release Red Notice features a catchy soundtrack; here's every song in the movie. The film, directed by Rawson Marshall Thurber, features A-listers Ryan Reynolds, Gal Gadot, and Dwayne Johnson as the three leads. After Gadot's international art thief character, Sarah Black, a.k.a. the Bishop, sets up Johnson's FBI agent John Hartley to take a fall, he teams up with Reynolds' character, art thief Nolan Booth, to take her down.
The Netflix Original action-comedy has a cinematic score for the film written by composer Steve Jablonsky. His work is reminiscent of the scores for the Mission Impossible franchise and the James Bond movies. It sets the tone for the film, giving it an adventurous feel as the globe-trotting characters cross paths in an attempt to take each other out in the fast-paced flick.
SCREENRANT VIDEO OF THE DAY
Related: Red Notice's Budget Is Ridiculous: Why Netflix Spent So Much Money
Though Red Notice has received negative reviews from critics, the audience consensus is a glowing 92% on Rotten Tomatoes, showing that at-home viewers are looking for nothing more than an entertaining romp. The chemistry between the three leads is what makes the otherwise stereotypical action film memorable, but it's also helped along by its soundtrack, which features a range of songs from rap to Raiders of the Lost Ark music. Here is every song in Red Notice and the scenes they're featured in.
"Sabotage" by Beastie Boys – In the movie's opening scene, Hartley is attempting to chase down Booth after he steals one of three Cleopatra Eggs. "Sabotage" begins to play as Hartley climbs into a Porsche Taycan near the Colosseum in Rome in an attempt to follow Booth but cuts out almost immediately as he crashes.
"Época" by Gotan Project – "Época" plays as a Valencia title card appears and continues in an overhead shot. Hartley puts on a mask and walks into Sotto Voce's (Chris Diamantopoulos) party as the song continues to play. He meets up with Booth who is disguised as a waiter holding a tray of champagne glasses.
"Amado Mio" by Pink Martini – "Amado Mio" is performed by live musicians at Voce's party. It occurs in the scene in the movie where Dwayne Johnson's character approaches Gadot's and they begin dancing to the song until Voce interrupts them because he's jealous and wants to dance with her.
"Downtown" by Tony Hatch – The Bishop sings the words to "Downtown" as she is torching Hartley in an attempt to interrogate Booth. She begins singing the song again when she escapes after poisoning Voce.
"The Raider's March" by John T. Williams – Booth is able to find Hitler's hidden bunker in the middle of a jungle in Argentina. Hartley whistles "The Raider's March," from Raiders of the Lost Ark as they enter the bunker, which fittingly looks like it came straight out of an Indiana Jones movie.

"Perfect" by Ed Sheeran – As the buyer of the Cleopatra Eggs is presenting them to his daughter at her wedding in Cairo, Ed Sheeran begins a live performance of "Perfect" for the bride.
"Libertango" by Tango Jointz – "Libertango" plays over a Sardinia title card which cuts to Dwayne Johnson's Hartley and Gal Gadot's Red Notice character climbing out of the ocean and onto their boat.
"Notorious B.I.G." by The Notorious B.I.G. feat. Lil' Kim and Puff Daddy –  Booth approaches Hartley and Black on their boat with an offer for a new job that they cannot refuse. The job takes them to Paris where "Notorious B.I.G." plays as they stand outside of the Louvre.
"On the Run" by Naz Tokio – "On the Run" plays over Red Notice's closing credits. It's a bit on the nose, but perfectly fitting for end of the movie.
Next: Red Notice Ending & Sequel Setup Explained
Eternals Writers Defend Controversial Hiroshima Bombing Scene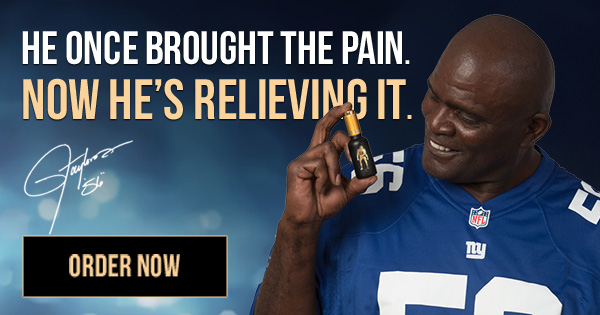 About The Author

Joséphine Michèle
(8 Articles Published)

Joséphine Michèle (Josie) is a movie and TV features writer for Screen Rant. Josie's writing experience comes from their background in academia. They have a degree in Economics, specialized in pre-law, and minored in both political science and applied mathematics. During their time as an undergrad, Josie worked as a writing tutor for college and graduate students. Josie's love of both movies and writing started very early. As a kid, Josie could memorize the words to just about every movie they saw and constantly wrote scripts and plays that they would perform with their cousins. Josie also enjoyed playing the scores for their favorite movies on the piano and still has great respect for every element of film-making. Josie's favorite movies tend to be horror films, and they are a huge fan of the genre with a few of their favorite franchises being Saw, the Conjurverse, Child's Play, and A Nightmare on Elm Street; however, they don't discriminate and are happy to recommend movies and TV shows from any and every genre. Josie's special talent is the ability to hear a film score and name the movie it's from and/or the person who composed it, even if they've never seen the film before. Josie's ultimate goal is to become a screenwriter and director, but don't be fooled, they are still pursuing their academic career as well.
More From Joséphine Michèle