The eternal leader of Android phones in the world, Samsung has long been associated with quality phones and advanced technology. They have a vast range of phones, and their premium line, the Samsung Galaxy S series is Apple's foremost competitor in the tech world.
RELATED: Every iPhone Release In Chronological Order
This flagship smartphone lineup has its origins in 2010, and Samsung continues to innovate and launch newer and better models of Galaxy S up until now. From the first Galaxy S through the Galaxy S22, these smartphones have only got sleeker and filled with fantastic new specs. This is the Samsung Galaxy S journey.
SCREENRANT VIDEO OF THE DAY
Samsung Galaxy S – June 2010
With customized Android 2.1, this was the debut Samsung Galaxy S phone. Launched in 2010, it had two cameras — a rear 5 megapixels camera, and a selfie cam which was a whopping 0.3 megapixels.
It ran on a single core 1 GHz processor, and had a 0.5 GB RAM. This phone was well received back then, though much has changed since the original Galaxy S phone debuted.
Samsung Galaxy S II – May 2011
In the following year, the original Galaxy S got an upgrade in some areas and stayed the same in other aspects. It still had the same 800 x 480 screen as the first phone but got an upgrade to a dual core, 1.2 GHz processor, and 0.75 GB RAM.
The camera system was still single in the front and back, but with better resolution of 2 megapixels in the front, and 8 megapixels in the back.
Samsung Galaxy S III – May 2012
Physically, the Galaxy S III looked very different from its predecessor, with more rounded and sculpted edges which made for a new look. This was the first Galaxy S phone to have a 1280 x 720 HD screen, which was a big deal.
RELATED: The 8 Best Affordable Phones With Amazing Cameras
The biggest update was the quad-core processor, with a GB of RAM. The OS was Android 4.0 Ice Cream Sandwich, but the cameras remained the same.
Samsung Galaxy S4 – April 2013
The name of this 2013 model was fashioned differently from the previous ones, with no Roman numeral in sight. The design was similar to the Galaxy S III, but it now had a really great Full HD screen, which was five inches in size.
The hardware got bumped up to a 1.9 GHz quad-core chip, and RAM was 2 GB. It sold 40 million units in the first six months of release, making the phone a hit.
Samsung Galaxy S5 – April 2014
The Galaxy S5's screen became bigger by 0.1 inches and also got a resolution update to 2560 x 1440. Both processors and cameras became better too — 2.5 GHz quad-core, and a rear cam of 16 megapixels.
With fingerprint scanners and health scanners, the Galaxy S5 had lots of bells and whistles to attract consumers, and the battery life of the device was decent too. It still had a plasticky build and feel, though.
Samsung Galaxy S6 And S6 Edge – April 2015
The Samsung Galaxy S6 series was the first in the lineup to feature multiple models, namely the S6 and S6 Edge. The Galaxy S6 was the same size as its predecessor, but the look was a lot sleeker. It now had a 2560 x 1440 Quad HD Super AMOLED display, an oct core processor, and 3 GB RAM.
RELATED: Every Google Pixel Phone Release In Chronological Order
The Edge iteration of the phone was revolutionary, as the sides of the display curved for a no-bezel feel. The edges also had multiple new touch functions which made it more attractive.
Samsung Galaxy S7 And S7 Edge- March 2016
The flagship Samsung phones have always been their most expensive, and with good reason. The Galaxy S7 had the same display as the S6, but the S7 Edge had a bigger 5.5-inch screen with better rounded edges.
The octa core processor was faster, and the camera was a 12 megapixels dual-pixel one, which was different compared to the earlier 16 megapixels system. However, higher megapixels do not equate better photos, and these cameras delivered beautifully.

Samsung Galaxy S8 And S8+ – April 2017
Samsung really pushed the envelope with this model — no more front home button, no more bezels. The button was now featured in the back of the phone, and the edge-to-edge display was something brand new.
The screen was a 5.8-inch 2960 x 1440 Super AMOLED one, with a 3,000mAh battery that could be wirelessly charged. The rear camera was 12 megapixels, while the front one was 8 megapixels. The S8+ had a bigger screen and battery too so it was upgrades all around.
Samsung Galaxy S9 And S9+ – March 2018
Still a popular phone, the Galaxy S9 models got support from Samsung until this year. Virtually identical looking, the S9 did get some important new features. It offered AR emoji, which allowed users to create avatars like themselves on the phone.
Water and dust resistant like its predecessor, it had a 4 GB RAM, a dual aperture 12 MP rear camera, Super Slow-mo at 960 fps, as well as 4K video abilities.
Samsung Galaxy S10, S10+, S10E And S10 5G- March 2019
The Samsung Galaxy phones just got chicer and better with each new launch, and 2019 saw the S10, S10+, S10E, and S10 5G with a sophisticated triple camera configuration and a new punch-hole front camera.
Now with a larger and very bright 6.1-inch Dynamic AMOLED screen, the hardware was noticeably better too. Think octa core processor with 8 GB RAM, up to 512 GB storage, and a 3,400 mAh battery.
Samsung Galaxy S20, S20+ And S20 Ultra – February 2020
6.2, 6.7, and 6.9 inches was the screen real estate of the Galaxy S20, S20+, and S20 Ultra phones, and these flagship models really did usher in a new decade of smartphone innovation in 2020.
The Infinity display almost did away with bezels entirely, and fingerprint scanners became a part of the display like the S10. Three-camera setups made the photo experience breezy, and the Time-Of-Flight camera was new. The S20 Ultra had a 3200 x 1440 screen and cameras with 10x telephoto and ultra wide capabilities like no other.
Samsung Galaxy S21, S21+ And S21 Ultra – January 2021
The S21 range saw the screen resolution drop to 1080p, but with the same fantastic 120 Hz refresh rate. The Samsung S21 cameras were impressive — the first two had a triple-lens system with 12 megapixels and 64 megapixels resolutions.
The S21 Ultra went boasted a quad-lens setup, with a 12 megapixels ultra-wide-angle camera, a 108 megapixels wide-angle, and two 10 megapixels telephoto lenses. The waterproofing was another amazing feature.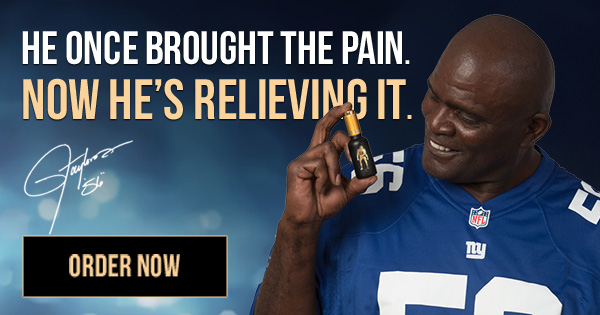 Samsung Galaxy S22, S22+ And S22 Ultra – February 2022
The newest flagship S22 series also has three models like before. The S22 and S22+ run on a Qualcomm Snapdragon 8 Gen 1 processor, Android 12, max 256 GB in-device storage, and a Samsung Dynamic AMOLED 2X screen. The triple cameras are 50 megapixels, 10 megapixels telephoto, and 12 megapixels ultra-wide angle.
The screen sizes range from 6.1, 6.6, and 6.8 inches. The Ultra model has a whopping 108 megapixels primary camera in its sophisticated camera setup, and an in-built pen.
NEXT: 10 Phones With The Best Battery Life
Batwoman, Legends of Tomorrow & More CW Show Renewals Reportedly at Risk
About The Author

Fawzia Khan
(328 Articles Published)

Fawzia is a journalist, photographer, and creative producer, with a love for pop culture, television, and cinema. She has worked the photo desk at GQ Magazine and written for Elle Magazine, The Wire, Times of India, and DSSC previously.
More From Fawzia Khan