In May 2022, Disney+ is adding a new adventure from Chip n' Dale, a musical comedy movie, and the highly-anticipated Obi-Wan Kenobi TV series.
In May 2022, Disney+ is bringing the final episode of its latest Marvel TV show, a behind-the-scenes look at this and a Star Wars TV show, a different type of competition series, a musical comedy movie, a hybrid/animated movie, and a highly-anticipated Star Wars TV series. The coronavirus pandemic continues but the world is slowly but surely regaining some normalcy, and while cinemas all over the world are back in action, streaming platforms are still a main source of entertainment for many. Platforms like Disney+ keep their audience entertained with new licensed and original content every month, and one of the perks of the Mouse House's streaming service is that it adds new titles from its different branches every month.
SCREENRANT VIDEO OF THE DAY
April saw the arrival of the musical comedy movie Better Nate Than Ever, various documentaries to celebrate Earth Day, the series of animated shorts Scrat Tales, and a new episode of Marvel's Moon Knight. May will see less content than in previous months, but it will see some titles from the National Geographic branch, such as Life Below Zero, Secrets of the Zoo, and Hubble's Cosmic Journey, as well as content from Disney Junior, like season 1 of The Chicken Squad.
Related: Disney+ Falcon & Winter Soldier Censorship Controversy Explained
All eyes, then, will be on the new original content, and with good reason, as there are some big releases coming in May, such as the season finale of Moon Knight, a behind-the-scenes look at it and The Book of Boba Fett, a musical-comedy movie, the return of Chip n' Dale's adventures, and the adventures of Obi-Wan Kenobi after Star Wars: Episode III – Revenge of the Sith. Here's everything new to Disney+ in May 2022.
May 4
Life Below Zero (season 18)
Disney Gallery: The Book of Boba Fett – Premiere
Disney Gallery: The Book of Boba Fett explores the behind-the-scenes story of the legendary bounty hunter's return to Tatooine with mercenary Fennec Shand, seeking to claim the territory once run by Jabba the Hutt. In this insightful new special, filmmakers, cast and crew reveal never-before-seen footage, groundbreaking technology, and the practical effects that brought it all to life.
Moon Knight – Finale
May 11
Just Like Me (seasons 1-2)
Mira, Royal Detective (season 2, 10 episodes)
Something Bit Me! (season 1)
The Chicken Squad (season 1, 5 episodes)
The Wizard of Paws (season 2)
Marvel Studios: Assembled – The Making of Moon Knight – Premiere
Join the likes of Oscar Isaac and Ethan Hawke as they reveal how Marvel Studios' Moon Knight was painstakingly brought to life. Through insightful interviews with the cast and crew, along with immersive footage from the set, ASSEMBLED pulls back the curtain on this groundbreaking series. Additionally, The Making of Moon Knight incorporates a candid "roundtable discussion" with the series' directors.
The Quest – Premiere
The Quest is a ground-breaking, immersive, hybrid competition series that drops eight real-life teenagers (Paladins) into the fantastic, fictional world of Everealm, where they must save a Kingdom by fulfilling an ancient prophecy. Throughout the eight-episode series, these heroes are immersed in a fantasy world come to life complete with a castle, royals, ethereal Fates, all forms of mystical creatures, and a Sorceress intent on destruction and power.
May 13
Sneakerella – Premiere
Set in the avant-garde street-sneaker subculture of New York City, Sneakerella is a high-energy, music-driven movie that puts a contemporary twist on the Cinderella fairy tale.
May 18

Alice's Wonderland Bakery (season 1, 5 episodes)
I Cavalieri Di Castelcorvo (season 1)
Secrets Of The Zoo (season 5)
May 20
Shook
Chip 'n Dale: Rescue Rangers – Premiere
Chip 'n Dale: Rescue Rangers catches up with the former Disney Afternoon television stars in modern-day Los Angeles. A hybrid live-action/CG animated action-comedy.
May 27
Bad Boys
D. Wade: Life Unexpected
Hubble's Cosmic Journey
Mission Pluto
Obi-Wan Kenobi – Two-Episode Premiere
Obi-Wan Kenobi begins 10 years after the dramatic events of Star Wars: Revenge of the Sith where Obi-Wan Kenobi faced his greatest defeat: the downfall and corruption of his best friend and Jedi apprentice, Anakin Skywalker, who turned to the dark side as the evil Sith Lord Darth Vader.
We Feed People – Premiere
Ron Howard's We Feed People spotlights chef José Andrés and his nonprofit World Central Kitchen's evolution over a 12-year period, from being a scrappy group of volunteers to becoming one of the most highly-regarded humanitarian aid organizations in the disaster relief sector.
Next: Netflix Losing Subscribers Is Bad For Disney+ & HBO Max Too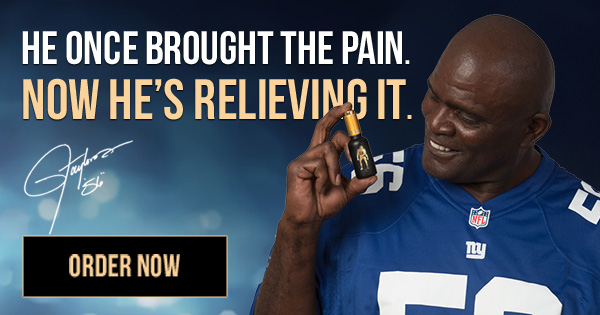 Netflix: Every Movie & TV Show Releasing In May 2022
About The Author

Adrienne Tyler
(3310 Articles Published)

Adrienne Tyler is a features writer for Screen Rant. She is an Audiovisual Communication graduate who wanted to be a filmmaker, but life had other plans (and it turned out great). Prior to Screen Rant, she wrote for Pop Wrapped, 4 Your Excitement (4YE), and D20Crit, where she was also a regular guest at Netfreaks podcast. She was also a contributor for FanSided's BamSmackPow and 1428 Elm. Adrienne is very into films and she enjoys a bit of everything: from superhero films to heartbreaking dramas, to low-budget horror films. Every time she manages to commit to a TV show without getting bored, an angel gets its wings.
When she's not writing, you can find her trying to learn a new language, watching hockey (go Avs!), or wondering what life would have been like had Pushing Daisies, Firefly, and Limitless not been cancelled. Breakfast food is life and coffee is what makes the world go round.
Guillermo del Toro said "hi" to her once. It was great.
More From Adrienne Tyler