0 of 30
Mark J. Terrill/Associated Press
Retaining talent in the NBA is tricky, and each year, it seems like just about every team has a flight risk.
Smaller-market teams such as the Denver Nuggets with Carmelo Anthony or the New Orleans Pelicans with Anthony Davis (and maybe even Zion Williamson) have been spurned by the stars they drafted.
Even the subject of LeBron James' eventual departure from Los Angeles, a massive market with loads of history, is suddenly all over the rumor mill.
Some names, of course, are bigger than others, but we'll identify (at least) one player from each organization who looks ready to pack their bags. In most cases, the player picked is on the verge of free agency. In a couple, the idea of a trade request will be mentioned.
Players under contract certainly don't fit the term "flight risk" as well as free agents, but we've seen those scenarios play out enough times to at least entertain them.
1 of 30

John Bazemore/Associated Press
Our first subject is one of the greatest bench performers in NBA history, whose flight might take him out of the league entirely.
In November, Lou Williams told Bleacher Report's Taylor Rooks, "This is probably my last season." And with Williams posting his lowest marks in both minutes (14.7) and points (6.8) per game since 2006-07, that declaration is feeling pretty reliable.
If he does walk away, he'll do so as the league's all-time leading scorer off the bench, a top-50 rank in career threes and a top-100 career rank in offensive box plus/minus. (BPM "…is a basketball box score-based metric that estimates a basketball player's contribution to the team when that player is on the court," according to Basketball Reference.)
2 of 30

Maddie Malhotra/Getty Images
There aren't many candidates for this list from the Boston Celtics. Every significant contributor is under contract (or at least under team control) through at least 2022-23.
And while only $14.5 million of Al Horford's $26.5 million for next season is guaranteed, waiving him doesn't really offer any flexibility. Boston will be over the salary cap, either way.
We could maybe try to shoehorn a Jaylen Brown trade here, but that feels more and more unlikely as we wade through 2021-22.
Boston is plus-13.0 points per 100 possessions when Brown (25 years old) and Tatum (23) are both on the floor. Having two young wings who can switch on defense, score and even create a bit for others is the dream for plenty of front offices. And it already came true for the Celtics.
3 of 30

Joseph Guzy/Getty Images
This one pretty much writes itself.
Over the last several years, Kyrie Irving's time with three different organizations has been marred by drama and unpredictability.
And no matter how good the vibes seemed when he first joined the Brooklyn Nets, it's fair to point out that things seemed good for the Cleveland Cavaliers and Boston Celtics too.
He won a title with the Cavs and forced a trade a year later. In 2018, he told a crowd full of Celtics fans, "If you guys will have me back, I plan on re-signing here." He only made it one more season there.
So now, after a campaign filled with turmoil, part-time player status for Irving and a trade for James Harden, would anyone really be shocked if Kyrie declined his player option for 2022-23 and explored free agency?
Practically speaking, one of the players guaranteed to be an unrestricted free agent, like Blake Griffin or James Johnson, is more likely to leave the team this summer. But of the players on flight watch, no one would change the team's prospects as a contender more than Irving.
4 of 30

Grant Halverson/Getty Images
The Charlotte Hornets are another team with most of its core set to come back for 2022-23, but a couple of frontcourt players will enter free agency.
Montrezl Harrell will be unrestricted, while Miles Bridges will be restricted. And that distinction is really what makes the call here.
With Charlotte having the option to match any offer sheet Bridges signs, it's hard to imagine him playing anywhere else next season.
Harrell, meanwhile, can sign anywhere. And since he's already played for five teams in his seven years in the league, the journeyman leaving town wouldn't be surprising.
5 of 30
Kamil Krzaczynski/Associated Press
When Zach LaVine signed a four-year, $78 million contract with the Chicago Bulls in 2018, the deal felt pretty fair for both sides.
LaVine had just averaged 16.7 points with below-average marks in both effective field-goal percentage and true shooting percentage, but he was young and hyper-athletic.
Almost immediately after signing the deal, LaVine outperformed its value. Over the duration of his extension, he's put up 25.3 points on 18.9 shots per game and made each of the last two All-Star games.
Now that the contract is over, he's in line for a max.
"I think we all get what we deserve at the level we play at, for our team and around the league. I think I stack up with everybody at that level," LaVine recently told Vincent Goodwill of Yahoo Sports. "We'll let the chips fall. Is the [max] the goal? I don't know if it's the goal, but I should be getting what I deserve."
If Chicago ponies up for LaVine (as it probably should), the Bulls will have four players making at least $19.5 million next season (and two over $27 million).
At that point, team-building gets tricky, but keeping this team together is worth it.
Chicago is plus-6.8 points per 100 possessions when the four big-money players (LaVine, DeMar DeRozan, Lonzo Ball and Nikola Vucevic) are on the floor. And it has a real shot to secure the East's top seed.
In theory, LaVine being an unrestricted free agent makes him a flight risk, but the Bulls will almost certainly do all they can to bring him back.
6 of 30

Noah K. Murray/Associated Press
There are fewer than 50 players in league history with a season averaging at least 24 points, four assists and one three per game. And after 2020-21, Collin Sexton is one of them.
But going down with an injury 11 games into this breakout season has to put his long-term future with the Cleveland Cavaliers in question.
With a jumbo lineup that includes Jarrett Allen, Evan Mobley and Lauri Markkanen, point guard Darius Garland has piloted the Cavs to a real shot at the East's top seed this season.
And, over the course of Sexton's career, Cleveland's net rating (net points per 100 possessions) is 5.0 points worse when he's on the floor.
Given the Cavs rise without Sexton, it wouldn't be surprising to see them pass on matching an offer sheet this summer.
7 of 30

LM Otero/Associated Press
Jalen Brunson is in the middle of a breakout campaign that will make him a lot of money this offseason.
In the final year before he hits unrestricted free agency as a 25-year-old playmaker, Brunson is averaging 16.3 points and 5.4 assists. The Dallas Mavericks' point differential is better when he's on the floor, and four seasons alongside Luka Doncic has shown Brunson can play on or off the ball.
That means the Mavericks will almost certainly have some competition for keeping Brunson, but they may have the inside track.
"This I know: Jalen Brunson's preference would be to stay in Dallas," ESPN's Tim MacMahon said on The Lowe Post Podcast. "He ain't taking a discount to do it. He wants to get paid, period. Preferably in Dallas."
So, the risk here may depend more on the organization than Brunson.
If it's willing to get to Brunson's desired salary (potentially in the $80 million range over four years, according to Bleacher Report's Eric Pincus), he could be the long-term backcourt mate for Luka. If not, there's bound to be at least one suitor who will.
8 of 30

Michael Dwyer/Associated Press
Like others we've already detailed, the Denver Nuggets' roster for next season is largely set. Over $150 million is already committed to various contracts for 2022-23, and the only names set to enter free agency are fringe rotation players like Austin Rivers, Facundo Campazzo and Vlatko Cancar.
Any of the above could be an odd man out this summer, but it's Campazzo who has had the toughest time making a positive impact this season.
He's still a passable playmaker, but Campazzo is shooting just 37.8 percent from the field and 32.0 percent from three. And his minus-21.8 net rating swing (the difference in a team's net points per 100 possessions when a given player is on or off the court) is the worst in the NBA among players with at least 500 minutes.
9 of 30

Scott Taetsch/Getty Images
Restricted free agency will give the Detroit Pistons the ability to match any offer sheet Marvin Bagley III signs, but it's yet to be determined whether they'll actually want to.
Among the 360 players who've logged at least 2,000 minutes over the course of Bagley's career, his BPM is tied for 304th. He doesn't move the ball, hasn't had an above-average true shooting percentage since his rookie campaign and has struggled to stay on the floor because of his defense.
If the sort of play that had him on the outs with the Sacramento Kings persists in Detroit, the Pistons will be fine moving on with a core built around Cade Cunningham and Saddiq Bey.
10 of 30

Jeff Chiu/Associated Press
The Golden State Warriors only have eight players under contract (or team control) for 2022-23. And those eight will make over $170 million. Stephen Curry, Klay Thompson, Andrew Wiggins and Draymond Green alone will combine for $148.1 million.
With all that money committed to the top of the roster, filling out the rest will be difficult. You have to nail minimum contracts, which is exactly what the Warriors did with Gary Payton II.
Now that the word is out on him, though, it'll be tough for Golden State to keep him on a contract near that value.
Payton is one of the game's top defenders, an elite off-ball mover and an improving three-point shooter. Any team in need of someone who'll do all the little things should have interest this summer.
11 of 30

Katelyn Mulcahy/Getty Images
Given the current state of the tanking Houston Rockets, 28-year-old Dennis Schroder may be a flight risk before March 1 (a player has to be waived before that date to be eligible to play in the playoffs for his next team).
He's on an affordable, expiring contract, and the Rockets will spend the rest of this season prioritizing Jalen Green and Kevin Porter Jr.'s developmental minutes.
But even if Schroder stays with Houston beyond that deadline, it's hard to imagine him re-signing for another year with a rebuilder.
12 of 30

Sean Gardner/Getty Images
This is a gimme. Ricky Rubio is unlikely to ever suit up as an Indiana Pacer. After tearing his ACL, he was included in a trade for Caris LeVert as salary filler.
And for a team that figures to be rebuilding around Tyrese Haliburton going forward, the 31-year-old Rubio doesn't make a ton of sense. That is unless he wants to sign up for a lower-paying version of the mentor role he had in Cleveland.
Rubio signing as a backup for a team closer to contention feels like a likelier option.
13 of 30

Katelyn Mulcahy/Getty Images
On a fully healthy Los Angeles Clippers squad, Robert Covington seems like an almost perfect fit. In small-ball lineups with him, Kawhi Leonard, Paul George and Marcus Morris, L.A. would be able to switch defensive assignments all over the floor. And the shooting on the other end would be a nightmare to cover.
But Covington is on an expiring contract, and the Clippers are already set to be over the luxury tax line for 2022-23. Bringing him back will cost a lot more than just the salary figure.
And since that number will likely be higher than whatever backup big Isaiah Hartenstein signs for, the younger, more effective player should be the priority.
14 of 30

Alex Gallardo/Associated Press
Assuming Russell Westbrook ($47.1 million) and Kendrick Nunn ($5.3 million) pick up their player options, the Los Angeles Lakers will only have six players under contract for 2022-23 when the offseason starts.
That means anyone not named Russ, Nunn, LeBron James, Anthony Davis, Talen Horton-Tucker and Stanley Johnson is a flight risk in free agency.
But an underwhelming 27-31 pre-All-Star portion of the schedule and a total dud on trade deadline day has seemingly put every option on the table for L.A.
"According to multiple NBA sources, Klutch is not happy with Pelinka," Eric Pincus reported for Bleacher Report. "The sentiment has long percolated, but it reached a boil when Pelinka refused to trade Westbrook and a future first-round pick (likely 2027) for Houston Rockets guard and Klutch client John Wall."
If LeBron and the agency he works with are rumbling like this, big changes could be afoot. And if LeBron himself is signaling that he may not end his career with the Lakers, those changes might even involve him.
"My last year will be played with my son," James told The Athletic's Jason Lloyd this weekend. "Wherever Bronny is at, that's where I'll be. I would do whatever it takes to play with my son for one year. It's not about the money at that point."
When healthy, LeBron is still capable of MVP-caliber play. But the "when healthy" qualifier has been less certain in recent years, and L.A. might have to seriously consider if it wants to be held hostage by a near-40 superstar angling to play for whatever team eventually drafts his son in 2024.
Does all of this season's turmoil mean he or the Lakers' other two superstars might actually be gettable this summer? Suddenly, anything feels possible.
15 of 30


Jacob Kupferman/Associated Press
The Memphis Grizzlies are young, talented and mostly under contract for next season. Kyle Anderson and Tyus Jones are the only rotation players on expiring contracts.
And while both have been solid this season, Jones feels like the one more likely to be re-signed. He's three years younger than Anderson, is averaging a career-high 8.1 points and has a positive net rating swing. With De'Anthony Melton, Desmond Bane and Brandon Clarke under contract, Memphis should have the wing/forward minutes covered.
A solid backup 1 who can also play alongside Ja Morant should hold a bit more value.
Having said all that, the Grizzlies may not have a real risk on the roster. With so many younger players on manageable contracts, bringing both back and banking on continuity is conceivable.
16 of 30

Michael Gonzales/Getty Images
The Miami Heat are another team with a number of upcoming free agents who could be on their way out.
Like Atlanta's Williams, Udonis Haslem could finally retire. Veterans Markieff Morris, Dewayne Dedmon, Caleb Martin and Victor Oladipo are all on expiring contracts. Seeing any of them move on wouldn't be surprising.
And while none of those players have had a massive impact on the Heat this season (though Martin and Dedmon have quietly had solid campaigns), Oladipo has a history that could convince someone to take a flyer on him.
The injuries are a major concern, but Oladipo is still a few months shy of 30, made an All-Star team as recently as 2018-19 and averaged 19.8 points in 33 games in 2020-21.
If that's enough to convince anyone to give him more than the minimum (probably where he ends up, given the fact that he hasn't played this season), Oladipo would have to jump on it.
17 of 30

Aaron Gash/Associated Press
With over $150 million already committed to next season's roster (assuming everyone picks up their player options), the Milwaukee Bucks are limited to exceptions and minimums to fill out the roster.
At 32 years old, Serge Ibaka may be in the market for at least one more decent-sized contract after his current deal expires at the end of this season.
Depending on how he fits with Milwaukee from now till the end of its upcoming playoff run, it might take advantage of Bird rights on Ibaka and re-sign him. But that's not a given.
Teams in the Bucks' stratosphere have to be meticulously run, and everyone after the top stars is potentially expendable, especially if some other organization can offer more.
18 of 30

Brandon Dill/Associated Press
None of the Minnesota Timberwolves' upcoming free agents (Taurean Prince, Josh Okogie and Jake Layman) have been major components of the rotation this season.
Seeing all three on different teams (or in different leagues) in 2022-23 wouldn't be all that surprising. But if we're going to narrow in on one, Prince probably has the right combination of factors to get the nod.
The simple fact that Okogie will be a restricted free agent makes him less likely to leave. And though neither is going to command a huge payday this summer, Prince has a little more of a track record than Layman and would likely cost Minnesota more to retain.
19 of 30

Matthew Hinton/Associated Press
We're going to deviate from free agency again for Zion Williamson and the New Orleans Pelicans.
Over All-Star Weekend, new Pelican CJ McCollum raised eyebrows when he talked on TNT about New Orleans' welcoming committee (or lack thereof).
"I haven't had conversations with him directly," McCollum said. "I've spoken with some people close to him and look forward to sitting down with him sooner than later. I know about as much as you do right now, but I'm going to get to the bottom of it."
Uhhh…
For the face of the franchise who's now away from the team and in the middle of a non-season as chaotic as Zion's has been, that's far from a ringing endorsement for the organization.
And while New Orleans may be doing what it can to appease the young star, buzz about his eventual departure continues to, well, buzz.
"The teams that have a star are feverishly doing everything to keep them happy," Howard Beck of Sports Illustrated wrote. "The rest are plotting to poach them. Around the league, team executives are already bracing (and/or plotting) for the next disenchanted star to ask out, with speculation focused on Zion Williamson in New Orleans, Damian Lillard in Portland and Donovan Mitchell in Utah."
When those trade requests come, teams are generally powerless to resist them. Even the Philadelphia 76ers, who held out longer than most in similar situations when faced with Ben Simmons' demands, eventually had to relent.
The Pelicans, of course, have faced their own ugly situation in the past, when Anthony Davis forced his way to the Los Angeles Lakers.
Zion isn't entering free agency this summer. When he does, it'll be restricted. But if the last decade or so of the NBA has taught us anything, it's that superstars in small markets are always flight risks.
20 of 30

Jeff Chiu/Associated Press
Prior to the trade deadline, the New York Knicks were reportedly contacted by the Chicago Bulls and Detroit Pistons and two other teams about a trade for Mitchell Robinson. It obviously didn't happen, but that doesn't mean his long-term future in New York is set.
According to the New York Post's Marc Berman, "the relationship between Robinson and the Knicks currently isn't on firm ground."
The 2018 second-round pick is set to enter unrestricted free agency. And though the amount of available cap space around the league will limit Robinson's market, even a mid-level exception would put him in the neighborhood of the annual salary he'd get from the biggest extension New York can offer ($55 million over five years).
If Robinson has had enough of the Julius Randle and Tom Thibodeau experience, a slightly lesser offer from another team might not be a deal-breaker.
21 of 30

Chris Szagola/Associated Press
Like the Houston Rockets' Dennis Schroder, if Derrick Favors took flight before the offseason, it wouldn't be all that surprising.
Favors is 30 years old, has played in five postseasons and is nowhere near the timeline of the rest of the tanking Oklahoma City Thunder's players.
Buying him out would certainly be a little trickier than Schroder's situation, though, since Favors has a $10.2 million player option for 2022-23.
That means he'll probably make it to the offseason. And while it'll surely be tempting to pick up that option, given Favors' declining minutes over the last several years, if there's a chance someone could sign him to a smaller multiyear deal, he might opt for the security.
Back problems have sapped Favors of some of the explosiveness he had earlier in his career, but he's still a big, capable, experienced defender who could fill the role of backup center for plenty of good teams.
He'll have suitors if he hits free agency.
22 of 30

Phelan M. Ebenhack/Associated Press
Let's keep the trend going with another potential buyout candidate who is playing for a tanking team.
Gary Harris got off to a bad start to his 2021-22 campaign, but he's quietly pulled his three-point percentage up to 38.0 (his highest mark since 2017-18), and he's still just 27 years old.
It feels like the Orlando Magic are closer to turning a corner on their rebuild than OKC, so a return for Harris isn't out of the question. But if he keeps up his shooting for the remainder of the season, teams will come calling in the summer.
Harris is only 6'4″, but he plays bigger than that on defense. And switchable wings who can shoot threes have been a major asset for years.
23 of 30

Chris Szagola/Associated Press
We've yet to see James Harden and Joel Embiid play a game together. In theory, the fit is great.
These are two of the greatest scorers of all time. One is a guard. The other is a center. Harden's playmaking can create easier looks for Embiid. Embiid's defense can cover for Harden's lack of the same.
But we've seen too many superstar pairings with Harden go belly-up in recent years to just assume this will work.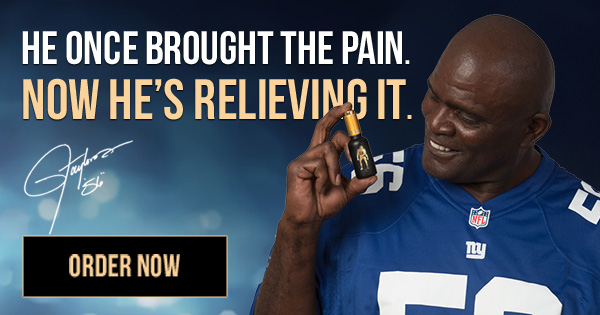 Things soured between Harden and Dwight Howard, Chris Paul, Russell Westbrook and Kevin Durant and Kyrie Irving. And the partnerships with the last four had shorter shelf lives than the canned beans in your cupboard.
For the sake of Harden's legacy, a long and fruitful run with Embiid would be great. But he could decline his player option for 2022-23 and enter unrestricted free agency in a few months. And given all we've seen in the last half-decade, it'd be foolish to rule out that possibility.
24 of 30

Darryl Webb/Associated Press
Deandre Ayton deserves a load of credit for the way he's quietly filled a smaller role since Chris Paul was acquired. And the absence of pouting after the Phoenix Suns failed to extend him last summer is admirable too.
But this summer, he will enter restricted free agency as one of the highest profile targets on the market, and some team will almost certainly sign him to an offer sheet that forces the Suns to let him walk or pay him the max.
And with Chris Paul coaxing essentially the same level of production out of JaVale McGee and Bismack Biyombo this season, ownership might actually have to think about that decision for a couple of minutes.
Paying Ayton still feels like the likelier route. CP3 isn't going to play forever. And Ayton and Devin Booker have the talent to keep the Suns in contention after Paul leaves.
25 of 30

Amanda Loman/Associated Press
We can pretty much run back the analysis on the Ricky Rubio slide for this one.
Joe Ingles, who tore his ACL earlier this season, was sent to the Portland Trail Blazers as salary filler for a deal that landed the Utah Jazz Nickeil Alexander-Walker and Juancho Hernangomez.
He won't play a single minute for the retooling Blazers this season. And with Portland set to go searching for a star to pair with Damian Lillard this summer, Ingles probably won't re-sign either.
26 of 30

José Luis Villegas/Associated Press
Of the Sacramento Kings' upcoming free agents (Jeremy Lamb, Donte DiVincenzo and Damian Jones), Lamb seems most like the potential odd man out.
He's four years older than DiVincenzo and three years older than Jones. And he's an unrestricted free agent, as opposed to DiVincenzo (whom Sacramento has been after since as far back as the 2020 offseason), who is due a qualifying offer.
Plus, Lamb now has a veteran profile that could make him attractive to contenders in need of depth this summer. His three-point percentage has tailed off in 2021-22, but he was above average from deep in two of four seasons before this one. And with a 6'11" wingspan, he has the kind of length necessary to play in switch-heavy defensive schemes.
27 of 30

Matthew Hinton/Associated Press
After a strong first five seasons in which he averaged 7.4 points per game and shot 36.6 percent from three, Tomas Satoransky's production has fallen off a cliff in 2021-22.
In 32 appearances with the New Orleans Pelicans, he averaged 2.8 points and shot 29.9 percent from the field and 16.1 percent from three. The 30-year-old combo guard surely isn't that bad, but this is the kind of campaign that sometimes sends players to other leagues.
And with the San Antonio Spurs seemingly steering a bit more aggressively into a rebuild centered on Dejounte Murray, Satoransky's services may not be needed.
28 of 30

Andy Clayton-King/Associated Press
The Toronto Raptors have a handful of upcoming free agents who don't seem like critical pieces of what's being built there, but the recently acquired Thaddeus Young probably best fits that billing.
He's a stopgap. A short-term rental who could very well make the Raptors better this season but will probably be looking at other potential contenders when he's an unrestricted free agent this summer.
And if the 33-year-old Young does walk, Toronto probably won't be too bent out of shape. It already has Scottie Barnes, Pascal Siakam and OG Anunoby in the frontcourt. And the coaching staff in recent years has proved capable of developing undrafted talent.
29 of 30

Darren Abate/Associated Press
Hassan Whiteside has done a heck of a job rehabbing his value as Rudy Gobert's backup for the Utah Jazz.
He's averaging 17.3 points, 15.5 rebounds and 3.0 blocks per 75 possessions, with a 64.9 true shooting percentage and a top-80 BPM.
And perhaps most importantly, Utah's point differential has been better with Whiteside on the floor than it has been without him.
All that may be enough to draw the attention of a team with a bigger role. And with so much of the Jazz's payroll devoted to the stars at the top of the roster, they may not be able to keep up.
30 of 30

Brandon Dill/Associated Press
Speculation regarding Bradley Beal's future with the Washington Wizards has led to a whole lot of nothing for years. But until he's under a long-term contract for a winning Wizards team, that speculation will likely continue.
After starting the season 10-3, Washington is now 27-31. And Beal is out for the rest of the season following surgery on his wrist. That record seems destined to get worse.
If the star assesses his situation this summer and decides another organization is better suited to make him a winner, he may decline his player option and enter free agency.