Much like Arnold Schwarzenegger, swimming GOAT Michael Phelps had to consume an insane number of calories to stay fit. Being in sports is not a child's play. It's just not the regular practice session but also the regimented diet that one needs to follow.  What might look 'monstrous' to ordinary people is, in fact, their regular food plan.
ADVERTISEMENT
Article continues below this ad
Both Phelps and Arnold have a special corner in their hearts for sandwiches. If Arnie's "Monster Sandwich" is a must-have, then Phelps' ham and cheese sandwiches are no less. Making the best use of his tank, Arnie cooked his favorite with the "Epic Meal Time" team. As massive as Arnold himself, the key question that might pop up-can Phelps eat it?
ADVERTISEMENT
Article continues below this ad
Arnold turns chef 
After having perfected multiple roles, it was now Arnold's time to wear the chef hat to cook his favorite 'Monster Steak & Egger Sandwich.' With the impossible amount of meat, eggs, and cheese, the sandwich's size may be terrifying. 
But for Arnold, it was the right size with the right calories that, according to him, was "Enough to pop up your biceps." Calling his favorite sandwich "Yummy," Arnie seemed focused on cooking. 
DIVE DEEPER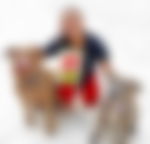 Weighing the sandwich after cooking, the scale pointed at 18,538 calories. The calorie number is so high that even for Phelps, eating it up might have been a challenge back in the day! It's a known fact that Phelps used to eat 10,000 calories every day, but for that, he used to spend hours working out and practicing in the pool. However, even for him finishing Arnold's monster sandwich would almost be 'Mission Impossible.'

Calories to stay fit
ADVERTISEMENT
Article continues below this ad
Divided by sports, united by the desire to deliver the best. Phelps and Arnold may come from different backgrounds, but there's one thing that's common, and that's their "insane calorie" intake. Like Arnold, Phelps also used to consume a lot of calories to keep up his health and body.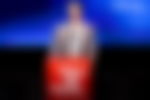 Eating such insane amounts of calories regularly for several years was never easy, but still, Phelps did it with no struggle. However, having passed his "10000 calories" phase, "The Flying Fish" now takes it easy on his stomach.
Watch This Story: Andre The Giant and Wilt Chamberlain Made Arnold Schwarzenegger Look Like A 8-Year-old In A. Resurfaced Image.
In sports, one needs to lead a disciplined life; the same was true for Arnold and Phelps. They may have retired from their respective sports and are no longer required to keep up with the calorie count, yet they are never negligent of their health. The two hits the gym regularly.