Enchong Dee once more exhibited his innate acting prowess in what is considered one of his most powerful performances in his many appearances on Maalaala Mo Kaya.
In the November 6 episode "Tattoo," Enchong exceptionally played the renowned cosmetic tattoo artist Edwin Prañada, known for sharing his skill and talent in giving free eyebrow tattoo services for people suffering from alopecia. 
Not only did he accurately depict this week's letter sender's difficult yet inspiring transformation, but also gave a stirring dramatic performance that was truly heart-wrenching, identifiable, and stirring. We totally saw Enchong personify his character very well, from his rowdy expressions and his agonizing self-disparagement to his misguided unlawful ways and disrespectful behavior towards his parents. But, what really made his performance most memorable is that gradual enlightenment of his character that made it all too inspirational. Indeed, we witnessed a real person in his portrayal that is totally separate from his own persona—a hallmark of a great actor.
His beginnings as a wrongdoer for the sake of supporting his family had been clearly understandable, especially when his mother Bining (Aurora Sevilla) pushed them to the limit in providing their share. Their situation was dire, given that Edwin's siblings also had to do things illegally to help put food on their table.  All these happened after Edwin's father Berting (Ernie Garcia) lost his job as an OFW in Saudi Arabia.
Even with all the hardship and transgressions, Edwin found the love of his life Angie (Jef Gaitan), with whom he sired a son. But time came Angie was forced by her father to distance herself from Edwin, consider aborting their child, and pursue her plans of migrating to the US. 
Thinking that Angie indeed abandoned him and aborted their child, Edwin went on trying still make both ends meet in every possible way, like securing a fake diploma just to land a job. But time came when all his earnings was not enough to shoulder the growing family costs, especially when he now had a wife Tanya (Quincy Villanueva) and two kids. Because of their constant bickering, Tanya left him and brought along their youngest child. He went on to care for the elder child, Wayne (Luke Alford).
Edwin then begun a growing interest in tattooing, after getting his own amidst all the challenges and miseries he faced. And when an aunt, Virgie (Elaine Quemuel), offered to sponsor one of Bining's children to migrate and work in the U.S., Edwin tried his luck as an overseas worker, even when his mom first chose another child she considers more responsible, Emong (Ali Abinal).
Edwin persuaded his Tita Virgie to also have him migrate to the U.S. along with Emong. Here, he first worked as a hotel bartender then as a utility and room service crewmember in a cruise ship. He continued his misguided ways by asking for excessive tips from passengers and influencing fellow crewmembers to take illegal drugs.
He lost his job after his superiors found out about his activities, and this infuriated his aunt. But still, Virgie gave Edwin another chance, this time studying more about something he knows he is good at—tattooing. He then took up aesthetic and cosmetic tattooing in Phoenix, Arizona until he got his own license as a professional tattooist anywhere in the world.
Edwin then had a high paying job in the U.S. wherein he had now the means to support his entire family, especially the schooling of his son Wayne.  But then his past started to haunt him, after the ship crewmember he once influenced to take drugs suddenly showed up one time he visited the Philippines. He blamed Edwin for losing his livelihood and his family, and told him he is the reason why everything turned for the worst for him.
When Edwin returned to the U.S., his aunt Virgie told him that he was now in the illegal drug "hot list" in Miami, Florida, because of suspicions of being drug user, and because of this, it would be impossible for him to find a job in the state. Virgie then told him that she will instead help him find a job in another state. But eventually, Edwin went back to the Philippines jobless and tried to find work as a licensed tattooist but couldn't find any. 
Depressed and desolate, Edwin fumed at his parents, who for the longest time had only valued him for the monetary contributions he gave for the family, and blamed them for the misfortunes and hardships they continue to face. But then Wayne stepped in to defend his grandparents and pleaded to his father Edwin to stop admonishing them, since they are still his parents. But Edwin would have none of that and still castigated them for all the sufferings he has experienced all his life. 
Wayne then voiced his displeasure by telling his dad to stop blaming others for his own mistakes, and that with the cruelty he has shown, he would never want to be like him as a father. 
Hard-up, homeless, and penniless, Edwin suddenly received a call from his long-lost girlfriend Angie. They then met at their old rendezvous in the park, with Angie telling Edwin that she never continued her parents' plans of settling in the U.S. Then she gave Edwin the shock of his life- she also chose not abort their child, who Angelo (Brace Arquiza), who does not know that they are his parents.  
While Edwin first tried to walk out, Angie pleaded him not to leave, as she told him that she wanted to rekindle their relationship, and that she would never ever leave him again, because she now truly knows how much she loves him.
Edwin then showed how much he also loved her all these years and was hurt about how their relationship ended in the past. Knowing now that they have a child, it made Edwin sure that he wanted to be by Angie's side.
But as they lived together, Edwin's misfortunes continued. He couldn't still find a job so that he could support his partner. But even with all the despair and frustration, Angie remained strong and asserted her belief in Edwin that he could overcome his difficulties by trusting his skill as a tattoo artist.
Because of Angie's moral and emotional support, Edwin finally landed a job in a skin care clinic wherein he worked as a microblading specialist who tattoos brows to patients wanting to make their eyebrows look fuller.  Due to his excellent work and craft, Edwin was praised by skin care patrons, making him a go-to specialist for the technique in the clinic, and later in his own facility. Above all, Edwin found stable means of livelihood, leaving his old misguided ways behind.
A turning point as a microblading specialist came when a mother and her alopecia-stricken son went to him for treatment. As he placed dye on the second layer of his bare skin above his eyes to tattoo eye brows, the young man felt so ecstatic seeing his appearance and new self with his work. And even when the young man's mother offered payment for his services, Edwin turned it down, saying that seeing how happy the man felt as a result of his microblading made him feel contented and happy as well. 
Since then, he had offered his services for alopecia patients for free.
With the newfound happiness he achieved with his work as a microblading specialist, while offering free services to those in need, Edwin was encouraged by Angie to go the next step to achieve the kind of happiness he always longed for— letting Angelo know that they are his real parents and reconciling with his parents Berting and Bining.
Edwin and Angie then revealed to a shocked Angelo that they are his real parents when the latter visited them. Angelo found it hard to accept the fact because all his life, he always considered his maternal grandparents as his real parents. But eventually, he learned to accept it and also became close to Edwin's other son Wayne. 

Edwin, Angie, Angelo, and Wayne finally spent their own bonding moments as a real family, but their two kids begged off from living with Edwin and Angie under one roof, since they had been close to their grandparents, who needed their care in the waning years of their lives.
But when they reached his parents' house to drop off Wayne, Berting had tried to invite Edwin, Angie, and Angelo for dinner, but Edwin begged off, losing the chance to finally bury the hatchet with his parents.
Some days passed and Edwin received devastating news that his father Berting passed away.
During Berting's wake, Edwin regretted the fact that he was not able to reconcile with his father during the last moments of his life. Because he was close to Lolo Berting and Lola Bining, Wayne told his father Edwin how he couldn't understand his animosity towards his parents. But he said his lolo told him the reason, revealing how Edwin was forced to live a difficult life overseas to support them because he failed them as the head of the family. Then he told Edwin how Berting was immensely proud of him as a son, with all his accomplishments and his selfless service to alopecia patients.
Edwin was then inconsolable after his son's revelation, and with Bining's apologies for being a tough parent while he was growing up, expecting him to help her make ends meet for their family, even if it takes him to do illegal acts, Edwin learned to forgive her as well. 
Certainly one of the most riveting MMK episodes, "Tattoo" shows the impeccable craft of all the actors involved, including deeply felt characterizations of Luke Alford and Jef Gaitan, notable portrayals from Elaine Quemuel, Brace Arquiza, and newcomer Quincy Villanueva, and outstanding performances of veteran actors Aurora Sevilla and Ernie Garcia, whose expressive eyes made his portrayal so heartbreaking even with fewer lines spoken than other cast members. 
Of course, Enchong gave his most defining performance as an actor, showing the dramatic maturity and depth in personifying such an inspirational yet imperfect individual, yet trying to be the best version of himself for his family and for others, especially alopecia sufferers. 
Thanks to a masterful creative guidance by director Jerome Pobocan, and a riveting, unforgettable script written by Mary Rose Balanay-Batacan and Arah Jell Badayos, "Tattoo" was one of the most moving, striking, piercing MMK episodes ever. 
Netizens were also impressed:
Galing pa din umarte ni Enchong Dee grabe #MMKInkOfSmile
— 🌸 Χуℓєиє Єαяℓ 🌸 (@superxyee) November 6, 2021
Ang galing ni enchong #MMKInkOfSmile
— ArabelleSzchanaia (@atty_Szchanaia) November 6, 2021
Apakahusay ng isang @enchongdee777 sa mmk. best actor yarn👏👏 #MMK #EnchongDee
— Diaz30 (@DiazL30) November 6, 2021
Ganda ng storyyy!#MMKInkOfSmile
— Kapamilya Thoughts (@KThoughts__) November 6, 2021
Ang galing mo crushie enchong dee! huhu..wla talagang episode ng @MMKOfficial na ndi tutulo luha mo 😭#MMKInkOfSmile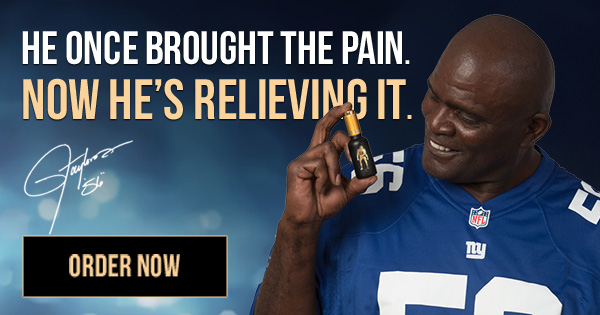 — fatima grace genzola (@fati_grace6) November 6, 2021
Yong kwento ng MMK pinamukha sakin na lahat ng tao deserve talaga ng maraming chance para magbago kahit na ilang ulit pa nagkamali o nadapa at isang factor din yong taong anjan para sayo para baguhin ka upang maituro ka sa tamang landas. #MMKInkOfSmile
— Alvin Martin (@hialvinmartin) November 6, 2021
Watching @MMKOfficial. @enchongdee777 is indeed one of MMK's best actors. He is just wow! Wala pa ring kupas ang galing! #MMKInkOfSmile
— Louie Asher Esguerra (@heyitsmeLouie_) November 6, 2021
@enchongdee777 👏 you made me cry bro😭 #MMKInkOfSmile
— ArabelleSzchanaia (@atty_Szchanaia) November 6, 2021
Mamiiii naiiyak nako perooooo anubaaaa 😂😂 #MMKInkOfSmile pic.twitter.com/B0Xya4fPub
— Jaydee Mondragon™  🏳️‍🌈 (@johndavid359) November 6, 2021
@enchongdee777 congrats sa isang na namang hindi makakalimutang pag-ganap sa isang natatanging kwento sa MMK! Napakahusay👏🏻👏🏻🥳
Thank you din sa oras mo para saming lahat❤️#MMKInkOfSmile pic.twitter.com/7pWLZeJ5cY
— Khen Mexie🌸 (@khenmexie) November 6, 2021
Source link