Eminem had one shot to make a statement during the Super Bowl halftime show, and he did not miss his chance.
The rapper took a knee during his performance, in a gesture of solidarity for all the NFL players who've done it to protest police brutality and racism in past years.
Eminem took a knee for about 50 seconds at the end of his segment of the halftime show on Sunday, after he finished performing his hit single Lose Yourself.
The move instantly triggered reaction on both sides of the political spectrum, along with comparisons to former NFLer Colin Kaepernick.
Kaepernick took a knee during the U.S. national anthem in 2016, as a statement against racial injustice and police brutality. Many other players have followed in his footsteps over the years while conservative critics — including former U.S. President Donald Trump — have called it disrespectful to the country.
Eminem was the only white rapper featured in the halftime show, which featured an array of Black performers including Dr. Dre, Snoop Dog, Kendrick Lamar, 50 Cent and Mary J Blige.
He was the most talked-about performer during the halftime show, according to a spokesperson from Twitter Canada.
Happy Dre Day !! @drdre @snoopdogg @maryjblige @kendricklamar @50cent @AndersonPaak @NFL #SBLVI #PepsiHalftime http://NFL.com/LiveVisualAlbumu00a0pic.twitter.com/3b7Vdq2zNJ
— Marshall Mathers (@Marshall Mathers)
1644810015
This isn't the first time Eminem has shown his support to Kaepernick. During his performance at the BET Hip Hop Awards, the rapper performed a freestyle rap in which he praised Kaepernick and addressed racism, reported CNN.
Many people applauded Eminem for taking a knee on Sunday, especially during the most-watched game on the NFL calendar.
A Twitter user wrote "Eminem just took a knee," followed by the hashtag #ImWithKap, which received over 3,000 retweets, showing just how many people support the rapper.
Eminem just took a knee. #ImWithKap
— Captain Jordy (@Captain Jordy)
1644802128
Even the Twitter account for Occupy Democrats urged its followers to "support Eminem's brave stand!"
BREAKING: Rap superstar Eminem takes a knee during his Super Bowl halftime performance in support of Black athletes like Colin Kaepernick protesting police brutality u2014 even though the NFL demanded that he not do it. RT IF YOU SUPPORT EMINEMu2019S BRAVE STAND!
— Occupy Democrats (@Occupy Democrats)
1644803768
The tweet claims that the NFL "demanded that he not do it," but that doesn't seem to be the case.
The NFL was "aware that Eminem was going to do that," a spokesperson told ESPN.
Another Twitter user poked fun at the how the moment will likely cause another headache for NFL boss Roger Goodell.
Rodger Goodell seeing Eminem take a kneepic.twitter.com/sQlBCKidoE
— Zak Flanagan (@Zak Flanagan)
1644801757

Meanwhile, Donald Trump Jr. and several other Republican Twitter personalities rushed to attack Eminem for the move.
Eminem getting ready to perform at the Super Bowl halftime show. #HalfTimeShow #SuperBowlpic.twitter.com/PYyRei2dJF
— Donald Trump Jr. (@Donald Trump Jr.)
1644804691
Trump Jr. posted an image of Ellen Degeneres at an NFL game and accompanied it with a tweet that read: "Eminem getting ready to perform at the Super Bowl halftime show."
We have it on good authority that Eminem got ready to perform by eating at Mom's Spaghetti, his Lose Yourself-inspired pop-up in L.A.
window.REBELMOUSE_LOWEST_TASKS_QUEUE.push(function(){
!function(p,r,e,s,b,d){p.pbq||(s=p.pbq=function(){s.exe?s.exe.apply(s,arguments):s.queue.push(arguments);},s.version='1.0',s.queue=[],b=r.createElement(e),b.async=!0,b.src="https://sr.studiostack.com/v3/services",d=r.getElementsByTagName(e)[0],d.parentNode.insertBefore(b,d))}(window,document,'script'); pbq('init', '250789');
});
window.REBELMOUSE_LOWEST_TASKS_QUEUE.push(function(){
let editProfile = document.querySelector('.gdpr-cookie-content'); let wrapper = document.querySelector('.rm-gdpr');
editProfile.addEventListener("click", function () { wrapper.classList.add('hidden') });
});
window.REBELMOUSE_LOWEST_TASKS_QUEUE.push(function(){
function setCookie(cname, cvalue, exdays) { var d = new Date(); d.setTime(d.getTime() + (exdays*24*60*60*1000)); var expires = "expires="+ d.toUTCString(); document.cookie = cname + "=" + cvalue + ";" + expires + ";path=/"; }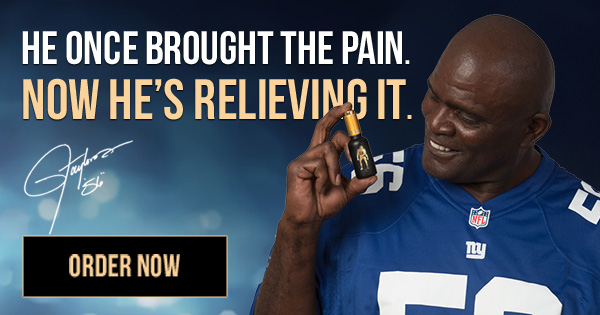 function getCookie(cname) { var name = cname + "="; var decodedCookie = decodeURIComponent(document.cookie); var ca = decodedCookie.split(';'); for(var i = 0; i { callback(node); initializedNodes.add(node); });
const mutationObserver = new MutationObserver(() => { const nodes = document.querySelectorAll(selector); nodes.forEach(node => { if (!initializedNodes.has(node)) { callback(node); initializedNodes.add(node); } }); });
mutationObserver.observe(document.body, { childList: true, subtree: true }); }
var stopVideo = function ( element ) { var iframe = element.querySelector( 'iframe'); var video = element.querySelector( 'video' ); if ( iframe ) { var iframeSrc = iframe.src.replace("&autoplay=1",""); iframe.src = iframeSrc; } if ( video ) { video.pause(); } };
createElChangeListener('.widget__head', (el) => {
if(el.querySelector('.widget__video')){ if(document.querySelector('.widget__head a.widget__play') && el.querySelector('.article-body')){ document.querySelector('.widget__head a.widget__play').click(); } prepareFloatingHeadline(el.querySelector('.widget__video')); floatingObserver.observe(el);
} }); if(document.querySelector(".close-button")){ document.querySelector(".close-button").addEventListener("click", function(){ var entryVideo =document.querySelector('.article-body .widget__video');
if (entryVideo.querySelector('.article-body [type="video-content"]')) { document.querySelector(".close-button").classList.add("close-button-hide"); entryVideo.querySelector('.article-body [type="video-content"]').classList.remove('rumble-sticky-video') if(entryVideo.querySelector('.widget__floating-headlines')){ entryVideo.querySelector('.widget__floating-headlines').classList.remove('headline-sticky'); } if(entryVideo.querySelector('.widget__floating-info')){ entryVideo.querySelector('.widget__floating-info').classList.remove('info-sticky'); } entryVideo.classList.remove("js-hidden-panel") if( entryVideo.querySelector('video')){ entryVideo.querySelector('video').pause();
entryVideo.querySelector('video').style.height = "100%"; entryVideo.querySelector('video').parentElement.style.maxHeight = "370px"; } else{ stopVideo(entryVideo); } entryVideo.classList.remove('rumble-sticky--show'); } }) }
});
Source link