Posted on 27 May, 2022
Be brave. Make change.
Tackling the unfinished business of reconciliation so we can make change for all, this Reconciliation Week is about promoting responsible, respectful, and honest conversation about our shared histories.
Not sure where to start? Here are eight things to do this Reconciliation Week.
Reconciliation Day Eve Concert
The Australian Capital Territory observes Reconciliation Day, a public holiday marking the start of National Reconciliation Week. And on the eve of Reconciliation Day, Canberra Theatre Centre is the place where some of the strongest voices in the country unite.
Featuring the extraordinary talent of powerhouse rapper Briggs, soulful electronic music duo Electric Fields, and the award-winning singer Christine Anu, this is an event not to be missed for those who love Australian music and believe in its power to change the country for the better.
Sunday 29 May | Canberra Theatre Centre | canberratheatrecentre.com.au
Reconciliation Day
The theme for this year's Reconciliation Week is, Be Brave. Make Change. It's a time for all Canberrans to learn about our shared histories, cultures, and achievements, and to explore how each of us can contribute to achieving reconciliation in Australia.
Designed to promote conversation and foster a deeper understanding of our national story and Aboriginal and Torres Strait Islander culture, this year's celebrations will include bush tucker demonstrations, arts, crafts, and storytelling as well as live entertainment, stalls and exhibitions along with a range of free and family-friendly activities on offer throughout the day.
Monday 30 May, 10 am–3 pm | National Arboretum Canberra | events.canberra.com.au
Reconciliation Day Weekend Walks
Join Wiradjuri Man Adam Shipp as he shares his passion for native plants on a walk through the Gardens on Sunday 29 and Monday 30 May. Taking place from 10:30 am, bookings are essential.
Sunday 29 and Monday 30 May | National Botanic Gardens | Tickets are $10pp via Eventbrite
ANU National Reconciliation Week 2022
Celebrating National Reconciliation Week as a way of cultivating a deeper understanding and respect for Indigenous peoples, histories, and their cultures, the Australian National University will be hosting over 10 events.
From a screening of The Australian Dream (2019) on Monday 30 May from the ANU Film Group, to meeting Tom Keneally (author of A Bloody Good Rant. My passions, memories and demons) and experiencing First Nations history come to life in a tree carving ceremony on Country and on ANU campus grounds by Paul Girrawah House, there's plenty to do to support Australia's Reconciliation journey.
Friday 27 May to Thursday 9 June | Australian National University | anu.edu.au
Commemorate Reconciliation Week at Australian Parliament House
Join a Yeribee tour about Indigenous peoples' experiences of Parliament House and enjoy the collection of Aboriginal and Torres Strait Islander art in Parliament House and gain a deeper understanding of the experiences of Indigenous parliamentarians.

Stop to see the Apology to Australia's Indigenous Peoples and Yirrkala Bark Petitions when you visit the Members' Hall and see archival photographs, videos, and artworks exploring the impact of the Mabo decision on Australia.
Tours run daily at 9.30am | Australian Parliament House | aph.gov.au
Tasting Australia with Adam Shipp
Take a tour of the National Museum's Christina and Trevor Kennedy Garden—a living museum of Indigenous food and medicine plants from across Australia—and enjoy the sights and scents of the season as Adam Shipp (Wiradjuri) of Yurbay Consultancies shares his passion for native plants.
Each tour finishes with tea in the garden (weather permitting) and the opportunity to sample some of the flavours found in the Kennedy Garden and around the Canberra region
Monday 30 May | National Museum of Australia | nma.gov.au
Immerse yourself in First Nations art
Home to extensive collections of Aboriginal and Torres Strait Islander art, visit some of  Canberra's national museums and galleries to immerse yourself in First Nations art. From 4th National Indigenous Art Triennial: Ceremony at the National Gallery of Australia to While You Were Sleeping Volume 2 at the Australian National University and a First Australia's tour at the National Museum, there are plenty of opportunities to learn about Aboriginal and Torres Strait Islander peoples, their history, culture and connection to Country.
For more inspiration view our article on four art spaces and workshops to see First Nations art in Canberra.
Support local Indigenous businesses
Looking to support Indigenous Australians with an entrepreneurial streak, or ensure your dollars help maintain Indigenous jobs?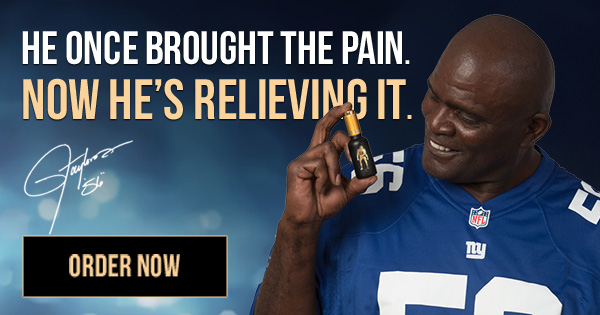 Here's our list of Indigenous businesses which do a range of remarkable things right here in Canberra—from furniture design to homewares, to ICT supply, to ethical Indigenous art and "on country" designs for school uniforms.
Even if you just want to learn more about Indigenous creatives or corporations which are operating locally, it's a great way to promote responsible, respectful, and honest conversations about reconciliation.