Late actor Edward Herrmann's oldest daughter Ryen is a mother of three children with wife Whitney Gage. Ryen was previously married to a man named Christopher Occhialini.
Ryen Herrman is a doting mom of girls and is married to Whitney Gage Herrmann. On June 19, Whitney took to Facebook and shared a sweet family photo featuring her, Ryen, and the kids.
The no caption image displayed the couple outdoors at the ocean sitting on a rock cliff, each holding one of the girls while one sibling stood atop the rock, and they were all smiles.
On April 20, White posted another heartwarming snap of the siblings dressed up in blue matching onesie pajamas. They posed, sitting against the wall while leaning into each other for the picture.
Whitney shared another beautiful photo in April 2018 that featured her alongside Ryen with each of the ladies holding their twins who wore matching white dresses.
The ladies posed in the living room with the curtains wide open, showing the duo standing up flashing while holding their two daughters, with Ryen towering over her spouse.
In June 2016, Whitney shared an intimate picture of her and Ryen smiling while lying down with their heads butting. She wrote over the image:
On September 26, 2014, the lovebirds eloped in an intimate ceremony as Ryen posted a picture of Whitney putting a ring on her finger with the caption that read:
"Getting it done! With Whitney Gage Herrmann in Washington D.C."
Ryen's dad died at age 71 in New York City on December 31, 2014. Edward had been battling brain cancer and underwent chemo in N.Y. when he passed, TMZ reported at the time.
The star actor's condition reportedly deteriorated over the holidays, and his family decided to remove him from a respirator. His son Rory said in a statement:
"He was full of knowledge and kindness and goodness. He always wanted to share the great and beautiful things in life."
Rory's father was also known for his passion for classic cars. In March 2010, the New York Times featured his extensive car collection. Edward even went on to host the show "Automobiles," and during the 1990s, he had been a spokesman for Dodge.
According to BBC, the director passed on surrounded by his family when he died. He is survived by his five children and second wife, Star Hayner.
On July 21, 1943, the star was born in Washington, District of Columbia, as Edward Kirk Herrmann. He was known for his stellar work on the 1987 film "Overboard," "Annie" (1982), and "The Lost Boys" (1987).
In addition, Edward was an accomplished actor best known for his legendary role as the beloved grandfather Richard Gilmore on the drama series "Gilmore Girls."
He played a distinguished family patriarch who embodied traditional values and was on the hit show for seven seasons. Edward also died on the show.

According to People, the material on the TV series paid a loving homage to his character. In addition, his costars, his on-screen family paid tribute to him. Lauren Graham told People:
"It was a big day to walk on the 'Gilmore' stage without Ed, but there were tears of joy all over the place as well."
Meanwhile, actress Kelly Bishop who played his on-screen wife, explained she was deeply fond of the Washington D.C. native, adding they were set buddies.
Bishop said they hung out together and spent time doing crossword puzzles together. Moreover, the duo had occasional drinks after the show and stayed in contact via email.
The series creator Amy Sherman-Palladino recalled how shocked the team felt upon learning about Edward's passing. He shared that when he died, it felt weird because he passed on not too long after the cast had a reunion in Austin.
Sherman-Palladino said they were all raw and that it was a big surprise. After all, he and the rest of the team did not even know that Edward was sick because he was a proud man, adding "he was dad."
His daughter also remembered him and said her dad did not fully realize the significance of his role on the show. Ryen said for her father, he got up and had to go to work, but that it was not work for him:
"It was, 'I got up and got to go be with my other family.' I mean, that's what it was. It was not work to him."  
She explained that in their personal lives, the show was an extension of their family. Ryen herself made a cameo on the series once.
At the "Gilmore Girls" Fan Fest in Kent, Connecticut, that took place in October 2017, Ryen shared she had previously made an appearance in an unlikely scene.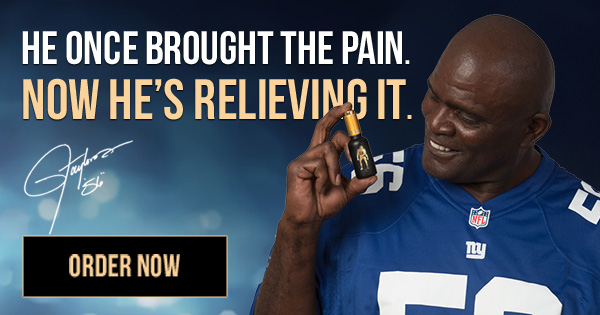 Of the experience, she said it felt surreal "that you care what we have to say, even though we weren't in it." However, her mother chimed in and said she was in it and asked the audience whether they recognized her daughter.
During her cameo, Ryen had taken the role of one of Logan's sister bridesmaids, Alexandra, in the Season 6 episode "Bridesmaids Revisited."
The mom of three admitted she found it overwhelming and very humbling that the show attracted much interest years after it ended.
Ryen attributed the show's success to it being a timeless tale of where the cast learned, grew, and came together, including topics that were not only for one generation but had ongoing subjects that one still has all the time.
On a personal note, she was born Ryen Alaire Roman. Like her father, Ryen also pursued an acting career and is known for her short role in "Gilmore Girls" (2002).
She has a sister named Emma, and before she met her now-spouse, she was married to Occhialini on June 9, 2007, but the date of their divorce remains unknown.