Edward Herrmann, who won an Emmy for "The Practice," co-starred on "Gilmore Girls" and played the main villain in "The Lost Boys," has died at age 71.
The "Gilmore Girls" actor had been suffering from brain cancer and died in a New York hospital surrounded by family.
"Edward Herrmann besides being an accomplished actor, he was a true gentleman and a scholar, as well as being an incredibly kind and decent man. He will be sorely missed," his manager Robbie Kass said in a statement Wednesday to TheWrap.
See photos: From 'Lost Boys' to 'Gilmore Girls': 12 of Edward Herrmann's Most Memorable Roles
Herrmann played Lauren Graham's father, Alexis Bledel's grandfather and Kelly Bishop's husband on over 150 episodes of The WB/CW's long-running family drama "Gilmore Girls."
"Edward Herrmann was one of the finest human beings I've ever met. Besides being a consummate actor, he was kind and funny, fair and honest and always willing to join in the game," Bishop said in a statement to TheWrap. "We shared a love of acting and of being working actors and I suspect he was secretly grateful for all the opportunity and success he enjoyed…and deserved."
"His brother told me Ed never stopped learning; he was always curious," she continued. "When I think of my dear friend, a phrase comes to mind: 'A hale fellow, well met.' And I am so lucky to have met him."
See photos: Hollywood's Notable Deaths of 2014
Herrmann played Dianne Wiest's boyfriend in "The Lost Boys." He also played Nelson Rockefeller in Oliver Stone's "Nixon" and worked with Martin Scorsese on "The Aviator" and "The Wolf of Wall Street."

Herrmann won a Tony Award in 1976 for "Mrs. Warren's Profession" and was nominated again in 1983 for his performance in "Plenty." In addition to winning an Emmy for his guest appearances on "The Practice," he was nominated for Emmys in 1986 and 1987 for his work on "St. Elsewhere."
Herrmann's last film is likely the swim team drama "Coach of the Year." His other feature credits include "The Great Gatsby," "The Great Waldo Pepper," Woody Allen's "The Purple Rose of Cairo" and Warren Beatty's "Reds."
Also Read: Luise Rainer, First to Win Consecutive Oscars, Dead at 104
Herrmann was born on July 21, 1943 in Washington D.C. and grew up in Grosse Pointe, Michigan before attending the London Academy of Music and Dramatic Art on a Fulbright Fellowship.
He is survived by three children.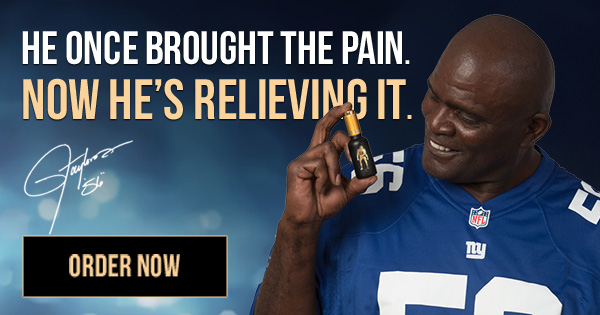 12 of Edward Herrmann's Most Memorable Roles: From 'Lost Boys' to 'Gilmore Girls' (Photos)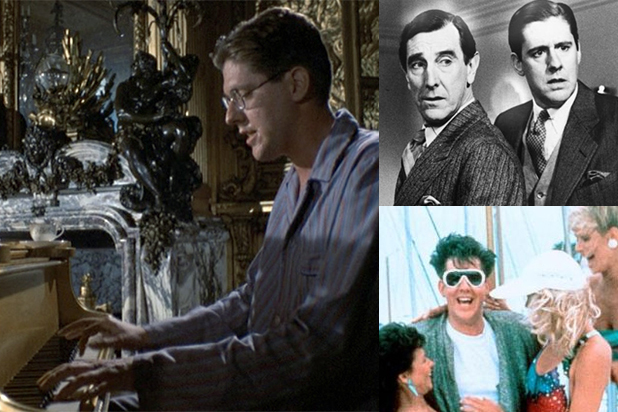 ANNIE, 1982 — He played President Franklin D. Roosevelt in the big-screen adaptation of the classic musical.
THE PURPLE ROSE OF CAIRO, 1985 — Played an actor trapped on screen in the movie-within-a-movie, while Jeff Daniels broke free of the fourth wall.
THE LOST BOYS, 1987 — As den father of Kiefer Sutherand's boy-vampire posse, he made a play for Corey Haim and Jason Patric's on-screen mom.
OVERBOARD, 1987 — In the Goldie Hawn-Kurt Russell rom-com, he played booze-guzzling yacht-owner Grant Stayton III.
RICHIE RICH, 1994 — He appeared as the super-wealthy dad to Macaulay Culkin's titular richest kid in the world, based on the comic book characters.
GILMORE GIRLS, 2000-2007 — As the patriarch of the fast-talking Gilmore clan, Richard Gilmore is one of his most memorable roles.
INTOLERABLE CRUELTY, 2003 — He played Catherine Zeta Jones' philandering husband defended by George Clooney in divorce court.
THE GOOD WIFE, 2010-2013 — He guest-starred on CBS' legal drama as a lawyer who at one point defended Will Gardner (Josh Charles), but later battled him in court.
CBS

THE PRACTICE, 1997-2001 — He won an Emmy for his portrayal as Anderson Pearson, a law professor charged with murder, on David E. Kelley's hit legal drama.
ABC

THE GREAT GATSBY, 1974 — Was literary freeloader Klipspringer in Francis Ford Coppola's film adaptation, starring Robert Redford and Mia Farrow, of F. Scott Fitzgerald's classic.
ELEANOR AND FRANKLIN, 1976 — He played U.S. President Franklin Delano Roosevelt twice, the first time opposite Jane Alexander in this TV movie.
History Channel, PBS — His often lent his distinctive voice to documentaries and unscripted shows, including Ken Burns' "The Roosevelts" and "Nova" on PBS and History Channel programs.
Previous Slide
Next Slide
The prolific actor immortalized so many great characters, it's hard to pick a favorite