By Brian Webber: Matchroom Boxing promoter Eddie Hearn feels Devin Haney's recent victory over unified lightweight champion George Kambosos Jr. places him as the #1 fighter in the 135-lb division right now.
Hearn says the biggest fight in the division is Gervonta 'Tank' Davis vs. Ryan Garcia, which could take place later this year in November or December if everything goes right with negotiations.
Ryan (22-0, 18 KOs) needs to win his next fight on July 9th against Javier Fortuna to keep alive the possibility of a title shot against WBA 'regular' lightweight champion Tank Davis.
Unfortunately, Haney's undisputed status doesn't make him the top draw in the division, and that's the disappointing part. He's the four-belt champion, but he lacks the popularity of Ryan and Tank.
Haney's popularity won't likely increase by fighting a rematch against Kambosos, as the Australian has lost much of what little credibility ever had with his poor showing in his defeat earlier this month on June 5th.
For Haney's popularity to increase subnational, he'll need to defeat a fighter that the boxing world rates highly, such as Gervonta, Vasyl Lomachenko, Shakur Stevenson, or to some extent Ryan Garica. Beating Kambosos again won't do anything for Haney, and it might actually hurt his popularity.
"You have to say Devin right now. Can the others beat him? That's another question," said Eddie Hearn to Fighthype when asked who is the top guy at 135 right now.
"I rate Tank Davis very highly. He's a big puncher, he's extremely skillful as well, but Devin has to be the top dog. He's the undisputed champion right now," Hearn said.
Haney's win over Kambosos was too dull for him to be rated above Tank Davis by the boxing world. There was too much clinching, moving & jabbing, and not enough power punches from Haney for people to rate him as the #1 or even #2 in the lightweight division.
Fans view Tank and Vasyl Lomachenko as the two top fighters at 135, and Haney at #3.
Haney was really boring against Kambosos and played it safe the entire 12-round contest without ever putting his foot down on the throttle to get the limited Australian out of there.
"Ryan Garcia is the biggest draw out of all those guys but hasn't yet been tested," said Hearn. "He had a good win over Luke Campbell and got dropped in that fight. Can he beat Devin Haney and can he beat Tank Davis?"
It's safe to say that Ryan Garcia can't beat Haney or Tank Davis, and you can argue that he wouldn't beat another six to eight contenders in the 135-lb division.
Ryan has a great fanbase on social media, but talent-wise, he falls short of the mark. You can argue that even a handful of super featherweights would beat Ryan as well.
Golden Boy is doing an admirable job of protecting Ryan by matching him against beatable opposition until they get the big money fight with Tank.

"I think the biggest fight in the division is Ryan Garcia against Tank Davis, to be honest with you," said Hearn. "It's a mix of big audiences and fan bases. It's a huge fight, but there are some great fights in the division.
"Let's not forget about Vasily Lomachenko. He may beat them all because when he boxed Teofimo Lopez, he did have an injury and wasn't 100%.
"You can't take anything away from Teo, but Lomachenko, Haney, Garcia, Tank Davis, it's a great division. Let's see them fight each other, and Kambosos. Let's not completely rule him out yet.
"I don't really know," said Hearn when asked where does Tank Davis go as far as promotion. "We got a legal letter from Mayweather Promotions, telling us to stop talking and mentioning Gervonta Davis or approaching him or whatever they thought we were doing.
"The reality is, we have no idea. I presume that to mean he's still under contract with Mayweather Promotions. I also heard him say, Tank, that was his last fight with them under his contract. So when does that contract expire?
"What we don't do is approach any fighter that is under contract. If any opportunity comes to talk with him and he isn't under a promotional contract, we'll make him a huge offer, but let's see. I think he's a big draw.
"He's a pay-per-view fighter. The model we use is we let those fighters own the pot of money, and we work for them. That's probably not the model that they [Mayweather] Promotions use, and Tank will be looking at these stadiums that he's filling and looking at the pay-per-view numbers and going, 'Hmmm, who gets what here?'
"With our biggest stars, whether that's Canelo or whether that's AJ, you know everything and we work for you, and that's the model that we'd apply to a star like Gervonta Davis.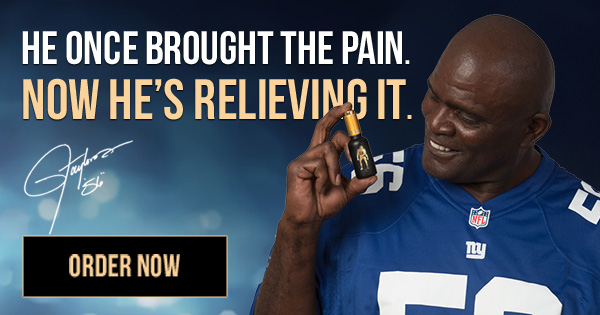 "For years and years, the fighter worked for the promoter, and it should never be like that. We work for the fighter. It doesn't matter where it's Canelo Alvarez or one of my kids that's making his debut.
"He's my boss, I work for the fighters. These promoters, they can't those words out of their mouth. You say to Bob Arum, 'Say these words, Bob. You work for this fighter.' He might say it, but it would kill him inside to say it.
"We have to remember. They're the talent. They're the ones that are making this happen," said Hearn.