Dwayne Johnson and Arnold Schwarzenegger are two of the biggest global icons. Both stars are the definition of how hard work and hustle pay off in a big way. They had humble beginnings and made inroads in their early careers. Slowly and steadily, due to their work ethic and passion, they became highly successful before going on to forge even bigger Hollywood careers. Both The Rock and Arnold are role models to people all over the world and continue to inspire their fans every day.
ADVERTISEMENT
Article continues below this ad
For Dwayne Johnson and Arnold Schwarzenegger, there was no other way to find success but to work hard. The two have lived by this principle. After they achieved all they could in their first professions, both went on to become the defining actors in Hollywood for their generation.
ADVERTISEMENT
Article continues below this ad
Some people point to the reason for their success as being in the right place at the right time. Some may say it was due to their personalities, while others bring luck as a factor. However, both DJ and Arnie have a simple common life rule that brought them fame and success.
Dwayne Johnson and Arnold Schwarzenegger share one motto for success
Dwayne Johnson and Arnold Schwarzenegger have a lot of things in common between them. Both stars garnered mainstream attention before their transition into Hollywood. And then enjoyed a similar rise in popularity in their acting careers. They also share their love for bodybuilding and are known for their hard work.
The Rock has often talked about how he is always the hardest worker in the room. And he more than lives up to it. For Dwayne Johnson, whether it was WWE, Hollywood, or a routine workout in the gym, it is about out-working everyone else. His passion and focus on his goals are unmatched. Indeed, he is willing to put in the work to achieve what he wants.
The Rock went through a rough period of struggle during his childhood, but rose from adversity. After a shaky start to his WWE career, The Rock flipped the script and became one of the biggest stars in wrestling through his sheer hard work.
DIVE DEEPER
The same holds true for his Hollywood career. Initially, his acting career proved to be hit-and-miss, but he kept his head down and kept going. Today, he is not only one of Hollywood's most popular names but the highest paid actor too. Moreover, apart from acting, he is a successful businessman as well. The Rock runs his own Tequila brand, 'Teremana' which has had massive sales in just over a year. The brand stands at an astounding net worth of $3.5 billion.

The Great One also owns Zoa, an energy drink brand, and XFL, a football league that will launch soon. He manages all these businesses and more, along with a successful acting career. All this is possible due to his discipline in each of his ventures.
The person who can match up to The Rock to put in a shift is the Austrian Oak, Arnold. The man who won the Mr. Universe title at the age of 20, has repeatedly touted his focus and hard work as the reasons for his success and has asked others to do the same. Arnold has said that if one wants to win, there is no way around it other than working really hard.
Although being an athlete can make you popular but in this case, it was Arnold who put bodybuilding on the map, due to his astonishing success. His bodybuilding career saw him win seven Mr. Olympia titles and many more accolades. His chiseled physique and success made him a popular name. After this, he decided to give Hollywood a try. A highly competitive field where thousands try their luck every year.
ADVERTISEMENT
Article continues below this ad
Yet, it was Schwarzenegger's work ethic that put him on the Hollywood map as one of the best action heroes of all time. His role in the Terminator franchise gave him worldwide fame. Terminator 2 became one of the highest grossing movies of all time, as the bodybuilding icon revolutionized action movies in Hollywood. He also had success as a politician and became the Governor of California serving between 2003-2011.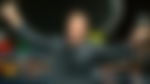 His success came despite him facing challenges like moving to an entirely new country and culture at 21 and his lack of fluency in the English language. He achieved all this through hard work and an idea to live his best life.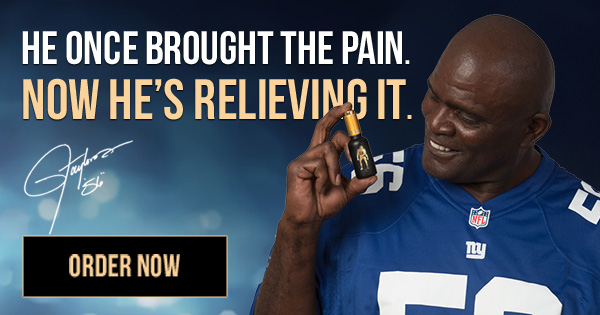 ADVERTISEMENT
Article continues below this ad
Seeing what DJ and Schwarzenegger have achieved through their hard work, it is no surprise that they always tell their fans to follow suit and that there is no other way to success. They continue to be an inspiration to many and their success is a template for people who want to achieve even their wildest dreams.
Watch This Story: From Arnold Schwarzenegger to Dwayne The Rock Johnson here are the famous actors who started out as athletes