In the pic he has his arm around Taylor
Author: Anna Sky HultonPublished 19 hours ago
Last updated 19 hours ago
Drake has just got his fans talking after the singer shared a series of photos including one of him with Taylor Swift. The photo, which looks an old one, was the last pic in a series which included photos of Drake at a club, his son Adonis and a sunrise (or sunset) pic on a beach.
Drake's caption read: 'They too soft to understand the meaning of hard work'.
Without any other explanation for the collection of photos, fans have been quick to speculate that perhaps there is a collab on the horizon between the Canadian singer and the 'Shake It Off' artist.
One fan wrote: 'DRAKE AND TAYLOR COLLAB IS COMING I CAN'T THIS IS GONNA BE HUGE', with another writing: 'not the drake x taylor collab actually coming.' (sic)
Taylor has yet to comment on the photo, or post on her own socials about it, with the last post on Instagram from the singer about the upcoming film Where The Crawdads Sing, as she has a song on the soundtrack.
Taylor is currently re-recording all of her old music, so some fans have been keen to point on that there were rumours of a collab in her '1989' era (2014), so perhaps there was a song recorded back then, which could be released with the re-released album? 👀
Drake and Taylor have never actually released music together, although they have appeared in an advert where they listened to each other's music.
Although there is a lot of speculation, it looks like we'll just have to wait and see what happens, as neither artist has shared any further information.
Now take a look through Drake's career:
2001 – Degrassi
Drake actually started out his journey to stardom on the television screen at just 15-years-old, starring in the Canadian teen soap Degrassi. Playing the role of Jimmy Brooks, a basketball extraordinaire, Drake appeared in a total of 100 episodes between 2001 and 2008. Drake parted ways with the show in 2008 to pursue his love for music. The star claimed that before eventually leaving the teen soap, he would spend a full day on set before heading into the music studio until around 5am.
2006 – 'Room for Improvement'
During his time on Degrassi, Drake began to become interested in hip-hop and even began writing lyrics. It was in 2006, before he officially left the show, that he self-released his debut mixtape 'Room for Improvement', which featured names such as Trey Songz and Lupe Fiasco. In his own words, he described the mixtape as "seventeen original tracks and a couple of remixes and stuff like that".
He later released his second mixtape, 'Comeback Season' in 2007. It was the year following that Drake appeared on Degrassi for the final time, in its eighth season.
2009 – Lil Wayne and Young Money
By 2009, Drake had released another mixtape called 'So Far Gone', which featured huge artists such as Lil Wayne, Trey Songz and Bun B and big tracks such as 'Best I Ever Had' and 'Successful'. Receiving over 2,000 downloads within the first two hours of its release, the EP was a huge success and led to Drake landing a deal with Lil Wayne's record label Young Money that same year.
The label re-released the mixtape as an EP, featuring four songs from the original CD as well as additional songs such as 'I'm Goin' In' and 'Fear'. The EP debuted at Number 6 on the Billboard 200 and even bagged the 2010 Juno Award for Rap Recording of the Year.
Drake then joined the rest of the label on their 'America's Most Wanted Tour' in July 2009.
2009 – 'Bed Rock'
Freshly signed to the label, Drake featured on their debut collaboration album, 'We Are Young Money', appearing in the iconic track 'Bed Rock'. The single was initially performed by Nicki Minaj, however within the five versions of 'BedRock' that have been released, other huge names such as Drake himself, Lil Wayne, Tyga, Gudda Gudda, Lloyd and Jae Millz can be heard on the track.
Drake can also be seen in the lively official music video for the song, featuring the Young Money crew enjoying an eventual house-party at a mansion. 'Bed Rock' hit the number 1 spot on the US Billboard Hot 100, as well as making it to the Top 10 in the UK Singles Chart.
2010 – Awards and nominations
After the re-release of 'So Far Gone', Drake was nominated for a handful of various awards. At the 2010 Juno Awards, Drake was nominated for four different gongs: New Artist of the Year, Single of the Year for 'Best I Ever Had' and Rap Recording of the Year for 'Still Fly' and 'So Far Gone'.
The star took home two of these awards – these being New Artist of the Year and Rap Recording of the Year for 'So Far Gone'. 2010 also saw him nominated for two Grammy Awards.
2010 – 'Thank Me Later'
After the release was pushed back multiple times, June 2010 finally saw the release of the greatly anticipated debut album from Drake, aptly named 'Thank Me Later'. After already releasing four singles from the album throughout that year so far, including 'Over', 'Find Your Love', 'Miss Me' and 'Fancy', Drake had scored himself various award nominations already, including multiple Grammys.
Upon the album's release, it flew to the Number 1 spot on the Billboard 200 and became the top selling debut album for any artist in 2010. This came as no surprise, with the album including collaborations with huge names such as Nicki Minaj, Lil Wayne, Kanye West, Jay Z and Alicia Keys.
Adding to its success, the album was nominated for an AMA Award, a Billboard Music Award, a Juno Award and a Grammy Award.
2011 – 'Headlines' and 'Take Care'
In 2011, 'Headlines' was released as the lead single for Drake's second album 'Take Care'. The track entered the Top 20 of the UK R&B chart, as well as the top spot on the US Rhythmic chart. The track has now been certified Platinum in both the United States and Canada, and is certified Gold in the UK.
'Take Care' was later released in November 2011 and featured even more huge names such as The Weeknd, Rihanna and Kendrick Lamar. 'Take Care' debuted at Number 1 on the Billboard 200, selling over 631,000 copies in just its first week. In the UK, the album flew to the Number 2 spot on the R&B Albums Chart, as well as hitting Number 5 on the Albums Chart.
2011- Nicki Minaj
Drake and Nicki have worked together plenty of times during their careers so far. By 2011, the pair had featured alongside one another on huge songs such as 'Bed Rock' and 'Make Me Proud', performing the latter on Saturday Night Live in 2011 – this marked Drake's first ever appearance on the show.
Speaking of the pair's adorable friendship, who can forget THOSE lyrics in his 2010 hit 'Miss Me', where the rapper gushes, "I love Nicki Minaj, I told her I'd admit it, I hope one day we get married just to say we f—–' did it". Not to mention his 2010 tweet reading, 'Please refer to @nickiminaj as Mrs. Aubrey Drake Graham and dont stare at her too long. She's finally mine. :)' (sic).
2012 – 'Take Care' with Rihanna
After the release of his second album in late 2011, it wasn't long until the title track 'Take Care', featuring none other than Barbadian megastar Rihanna, cruised its way to the Number 12 spot in the UK Singles Chart. Drake later released the track as the album's fifth single in early 2012.
By mid-July of 2012, the single had sold over a whopping two million digital copies, and has since been certified 2× Platinum in the UK and 5× Platinum in the US.
It's safe to say that the music video took the world by storm, with Drake and Rihanna's connection shining through and even sparking rumours that the pair may be romantically involved. The video itself received four MTV Video Music Award nominations, including Best Male Video, Best Art Direction, Best Cinematography, and Video of the Year.
2013 – Grammy Awards
At the 2013 Grammy Awards, 'Take Care' bagged Drake the award for Best Rap Album. After over 10 nominations over the three years prior, this would mark the rapper's first Grammy Award win.
That same year, Drake was also nominated for two more Grammys, those being Best Rap Performance, for 'HYFR', and Best Rap Song, for 'The Motto'.
2014 – Saturday Night Live
Making a warmly welcomed return to the world of acting, Drake hosted Saturday Night Live in 2014, as well as serving as a musical guest on the show. Despite appearing on the show before, this would mark the rapper's hosting debut. Praised for his comedic timing and versatility, Drake's charm and humour proved a hit with viewers. During the show, the star showed off his impressions of Lil Wayne, as well as comedian Katt Williams, with MTV writing that he 'stole every scene'.

2015 – 'If You're Reading This It's Too Late'
2015 saw Drake release 'If You're Reading This It's Too Late' onto iTunes, despite no prior announcement being made about the drop. The work's commercial stance quantifies it as Drake's fourth retail project with Cash Money Records, despite there being a large debate over whether it was an album or a mixtape.
Despite the debate, 'If You're Reading This It's Too Late' sold over 1 million units in 2015 alone, making Drake the first artist with a Platinum project that year. It debuted at Number 1 on the US Billboard 200, as well as the UK R&B Albums chart, and landed on the number 3 spot on the UK Albums chart.
2015 – 'Hotline Bling'
Would this Drake career timeline even be complete without mentioning the iconic 'Hotline Bling'?! The catchy track was first made available for digital download in July 2015, serving as the lead single from his upcoming fourth studio album, 'Views'. The track was a certified hit, flying to the Number 1 spot on the UK R&B chart and the Number 3 spot on the UK Singles chart.
The colourful music video dropped just a couple of months after the song's release, providing us with some of Drake's iconic dance moves. At the time of writing, the video has racked up over 1.7 billion views on YouTube.
The track is now certified 2x Platinum in the UK whilst being certified a whopping 8x Platinum in the US. It also bagged Drake two more Grammy Awards, these being Best Rap/Sung Performance and Best Rap Song.
2015 – Drake and Future
2015 proved to be quite the year for Drake, as he went on to release a collaborative mixtape, 'What a Time to Be Alive', with Future later that year. After it debuted at Number 1 on the Billboard 200, Drake became the first hip-hop artist to have two projects reach number 1 in the same year since 2004!
The mixtape was later certified 2x Platinum in the US, as well as being certified Gold in the UK.
2016 – 'Views'
In April 2016, the world was gifted with Drake's iconic fourth studio album 'Views'. The album included huge tracks such as 'Controlla', 'One Dance', 'Too Good' featuring Rihanna and, of course, 'Hotline Bling'. The album debuted at the Number 1 spot on the US Billboard 200 and also became the rapper's first Number 1 album on the UK Albums Chart. Impressively, all 20 of the songs from the album charted on the US Billboard Hot 100.
Dubbed his most successful album to date, 'Views' amassed almost 250 million streams in its first week, and has now been certified 2x Platinum in the UK, as well as 6x Platinum in the US.
2016 – 'Work' with Rihanna
Teaming up again with Rihanna, Drake featured on the singer's 2016 hit song 'Work', which featured on her eighth studio album 'Anti'. Flying to the Number 1 spot on the UK R&B chart, as well as the US Billboard Hot 100, the track peaked at the Number 2 spot on the UK Singles chart. Among the track's multiple nominations for various awards, 'Work' was in the running for two different Grammy Awards – these being Best Pop Duo/Group Performance and Record of the Year.
After a raunchy music video for the hit song, fans began to ship the adorable relationship between the pair. Drake later proved he was the ultimate BFF when he surprised Rih-Rih with her very own billboard to celebrate her MTV Video Vanguard Award win. To date, the music video has accumulated over 1.1 billion views on YouTube.
2016 – Awards, awards and more awards
It's not surprising that 'Views' went on to gain Drake countless awards and nominations after its release, including gongs for the album as a whole as well as huge individual tracks featuring on it. Among his wins was the American Music Award for Favorite Rap/Hip-Hop Album, the BET Hip Hop Award for Album of the Year, the Billboard Music Awards for Top Billboard 200 Album and Top Rap Album and was even nominated for two Grammy Awards.
Tracks such as 'Too Good', 'One Dance' and 'Controlla' were also nominated for huge awards, including a People's Choice Award and a Juno Award.
Drake's hit 'One Dance' proved a particular hit with fans across the globe, reigning the Hot 100 far beyond the release of the album. By October 2016, the track was crowned Spotify's most-streamed song ever, accumulating over 882 million streams! Now certified 5x Platinum in the UK and 8x Platinum in the US, it's no shock the track has received over 25 award nominations.
Rounding off a pretty successful year for the then 29-year-old officially became a member of the Forbes Five club, which ranks the world's wealthiest artists in hip-hop.
2018 – Travis Scott's 'Astroworld'
2018 saw Drake team up with fellow rap star Travis Scott on his hit album 'Astroworld'. He featured on the mega track 'Sicko Mode', which shot to the Number 1 spot on the Billboard Hot 100 and even received two Grammy Award nominations. At the time of writing, the music video has also accumulated over 812 million views on YouTube.
2018 – Euphoria
After announcing he was going to take "six months or a year" to himself in order to return to the world of television and films, Drake executively produced the HBO series Euphoria.
The show starred huge names such as Zendaya and Jacob Elordie, and was heavily praised for its acting, cinematography and story. It even received nominations for the Best International Programme at the British Academy Television Awards, as well as Outstanding Achievement in Drama at the TCA Awards.
2018-2019 – 'God's Plan'
Releasing his huge track 'God's Plan' in 2018, which featured on his mini EP 'Scary Hours' as well as his fifth studio album 'Scorpion', Drake found himself yet again flying to the Number 1 spot on the Billboard Hot 100, becoming his second solo record to do so. Shortly following the track's release, Spotify announced that it had broken Taylor Swift's record for the most streams in a single day in the US, with her hit 'Look What You Made Me Do' previously ranking first.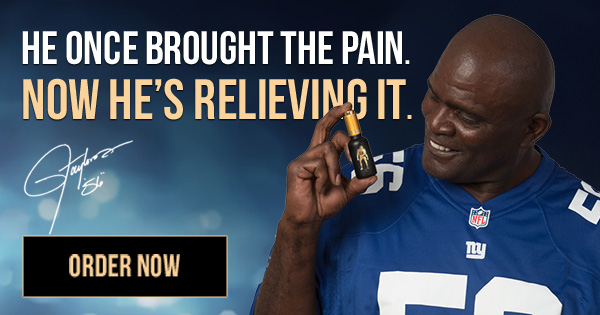 In 2019, 'God's Plan' was nominated for three different Grammy Awards, taking home the crown for Best Rap Song – this marked Drake's fourth ever Grammy win. Following the track's release, it received almost 30 different nominations for various different awards and recognitions.
2020 – 'Dark Lane Demo Tapes'
The following year saw Drake release another mixtape, this one named 'Dark Lane Demo Tapes'. The mixtape saw the star revisit old pals such as Future and Young Thug, as well as featuring other guest appearances from the likes of Chris Brown and Sosa Geek.
Soon after, Drake announced that his sixth studio album was to be called 'Certified Lover Boy'. Despite announcing that this would be released in the summer of that year, we're still waiting on this one.
2020 – Drake and Top Boy
Being a huge fan of the British TV drama Top Boy, Drake was pretty gutted to hear that the show, which was originally released on Channel 4, was cancelled before a third series was commissioned. Taking to Instagram to share how much he loved the show back in 2014, it is said that the rapper sparked the journey to the show's revival. After he had some serious talks with Netflix, Drake put his executive producer gloves back on and a third series of Top Boy was released on the streaming platform in 2019.
By 2020, a fourth series of the show was confirmed in a tweet, again to stream on Netflix. Fight for what you believe in, Drake!
2021
By 2021, it's safe to say that Drake is one of the best-selling music artists on the planet. With over 170 million records sold worldwide, the rapper has been ranked as the highest-certified digital sales artists in the US. With the most charted songs of any artist ever on the Billboard Hot 100, Drake became the first artist to surpass 50 billion combined streams on Spotify.
Nominated for over a massive 650 different awards throughout his career, Drake has taken home around 275 of these. To mention a few, these include 27 Billboard Music Awards, 54 BMI Awards and four Grammy Awards. By 2021, it was estimated that Drake's net worth was around the $180 million mark. Not bad…
2021 – 'Certified Lover Boy' is released
Over a year after he first announced plans for his sixth studio album, Drake released the 21-track album 'Certified Lover Boy' in September 2021, featuring collaborations from the likes of Lil Baby, JAY-Z, Travis Scott, Young Thug, Future, Yebba, Kid Cudi, Lil Wayne and Ty Dolla Sign.
2021 – Certified Lover Boy Success'
Drake's fans went crazy for CLB and as a result, every single song debuted on the Billboard Hot 100. Track 'Way 2 Sexy' became Drake's ninth number-one single. On 10th September, Drake headlined Wireless Festival with a surprise set.
Now read:
Drake: Everything you need to know
Taylor Swift: All your questions answered on the 'Cardigan' singer 🎶
How to listen to Hits Radio:
For the biggest hits, the biggest throwbacks and incredible competitions tune into Hits Radio on our Hits Radio app, your DAB radio, Smart Speakers or online.