Legendary singer, actor, and businesswoman Dolly Parton is known for sharing her love for cooking and bestowing homemade goodies on co-stars and friends. But Parton says she no longer prepares food for one special person in her life. The star explains why she doesn't cook for her goddaughter, Miley Cyrus. 
Dolly Parton and Miley Cyrus' special relationship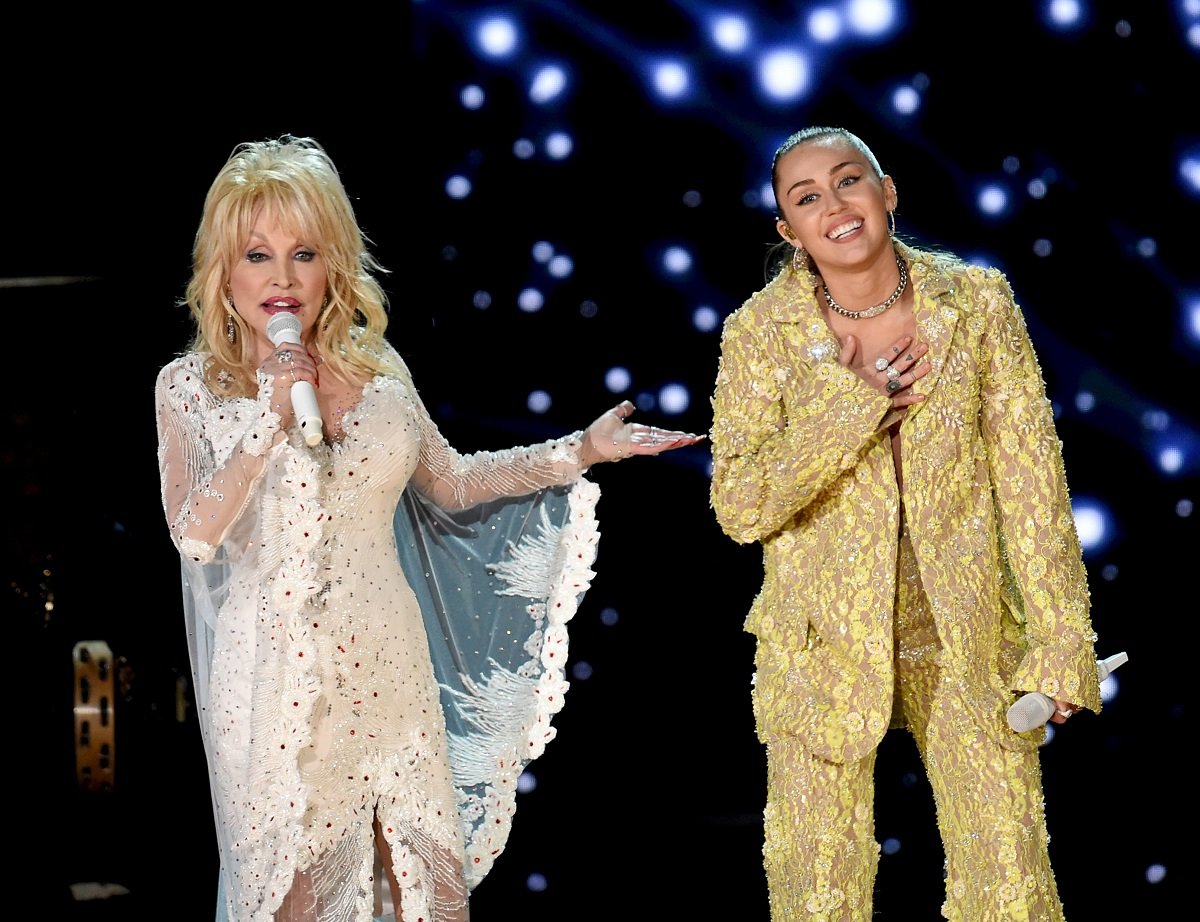 Dolly Parton (L) and Miley Cyrus (Photo by Kevin Winter/Getty Images for The Recording Academy)
Though an official ceremony was never performed, both Miley Cyrus and Dolly Parton call Parton Cyrus' godmother, an arrangement orchestrated by the former's father, Billy Ray Cyrus when she was born. Cyrus and Parton have remained close throughout her life. They've even performed together on stage. And Parton appeared on Miley Cyrus' hit Disney Channel show, Hannah Montana.
Though from different eras, Parton speaks highly of Cyrus, commending her for taking the risks she has. Cyrus "will get out there and get on that tightrope without a net underneath her," Parton told Marie Claire in 2020. "But how else are you going to know? She'll take those chances." 
And despite being in the music industry for a long time, Parton says she asks Cyrus for career advice, not the other way around. "Everybody says, 'Do you give Miley advice?'" she told Us Weekly. "I said, 'Nobody gives Miley advice.' She's [as] headstrong as I am, but we both respect each other." 
Is Miley Cyrus on a special diet?
*{padding:0;margin:0;overflow:hidden}html,body{height:100%}img,span{position:absolute;width:100%;top:0;bottom:0;margin:auto}span{height:1.5em;text-align:center;font:48px/1.5 sans-serif;color:white;text-shadow:0 0 0.5em black}