Like whoa, Aly & AJ are back. Well, they've been back.
The musical sister duo of Aly and AJ Michalka rose to fame in the mid-aughts as sleeper hits of the Disney Channel machine. Aly starred on the show Phil of the Future, while they both took lead in the TV movie Cow Belles. Often second fiddle to Miley Cyrus or Demi Lovato, Aly & AJ never quite snagged as many Cosmo Girl covers, nor did their music chart quite as high. But their steadfast presence didn't go unnoticed with songs  "Like Whoa," "Chemicals React" and "Potential Breakup Song" offering a rock sensibility in contrast to Cyrus's country and Lovato's pop. They quickly became the hipsters of Disney before hipsters were even a thing.
So when they made their triumphant return to music in 2017 after a decade-long hiatus with the aptly titled EP Ten Years, it made perfect sense their new sound took after '80s-inspired indie pop akin to Haim and Chvrches, plus a bohemian SoCal style intrinsic to the Torrance, California natives. Still, the new Aly & AJ are still the stars they've always been. "There's a natural progression as we age as artists," AJ told The Daily Beast. "It's more who we are as adults."
The duo is following up Ten Years and last year's Promises tour with a forthcoming, still-unnamed five-song EP. Their new single "Church" is out Friday, nearly two years after Ten Years was released. As much as they'd like to move on from their designation as comeback artists, Aly & AJ know old fans are still finding them again. "I think we will be for a while," AJ says. "There were a lot of people who missed out on that moment last year, just not knowing since it's been so long."
Part of the women's new image stems from trading in their babydoll dresses, poncho tops and oversized, studded leather belts for vintage-inspired dresses and wide-legged pants. More simply, they say, the duo just started to live life. Aly married cinematographer Stephen Ringer in a 2015 ceremony in Portofino, Italy, while AJ appeared as a Hooters-esque waitress in last year's critically acclaimed indie film Support the Girls. But unlike Cyrus' aggressive veer into hip-hop culture with Bangerz or Selena Gomez's sudden sex appeal in Spring Breakers, the sisters never sought to destroy the last traces of their Disney days. "I don't really feel like there was anything to move on from," AJ said. "It was just a matter of getting older, tastes changing and figuring out who you are as an adult."
That also meant figuring out what they wanted to write about lyrically. "We fixated over lyrics much more deeply than we ever have on past songs, to the point where it almost would take us away from the song," Aly said. While Ten Years is about relationships, "Church" and the new EP will explore everything else about adulthood: regret, slowing down and spirituality. "We would be over it or [think] this song isn't gonna work. Then we would come around back to it a month later and start fiddling with it again and change some lyrics."

In addition to their music career, both Aly and AJ star on TV comedies. AJ leads Schooled, ABC's The Goldbergs spinoff set in the '90s and co-starring Tim Meadows, while Aly appears on The CW's iZombie. By the time they were both done with filming their most recent seasons this year, it was February, leaving them a month to mix and master their music. "We really didn't have time to do any more than five [songs]," Aly said. "The next chapter for us is to do a 10-song album."
Coincidentally, Aly & AJ aren't the only legacy band with new music. The Backstreet Boys released a new pop album called DNA this year, showcasing music that falls in line with their signature, decades-old sound. That's what AJ considers a comeback album. "There's nothing negative toward that. That's also a really cool career in itself," AJ said.
Then, of course, the Jonas Brothers made their official return to music with "Sucker" hitting No. 1 on the Billboard's Hot 100 chart this month. While the two bands go way back (AJ's first kiss was with Joe Jonas), they haven't stayed in touch. "I haven't heard any of it, and I haven't talked to them in years," AJ says. However, she's "proud" of them for teaming back up. "I hope they've maintained a close relationship, like Aly and I have. I'm [all for] siblings working together."
In truth, it's a bit of a misnomer to call Ten Years and "Church" Aly & AJ's first musical releases in a decade. For a brief moment in 2013, the sisters released just one single, "Hothouse," under the name 78Violet. It's the closest they ever got to that traditional Disney rebellion, though theirs meant more flower crowns and peasant dresses than riding giant penises. "It was kind of just a weird moment in our lives just figuring out what we wanted to do next," she said. She chalked it up the song and name change to thinking, "This is experimental, but I'll try it."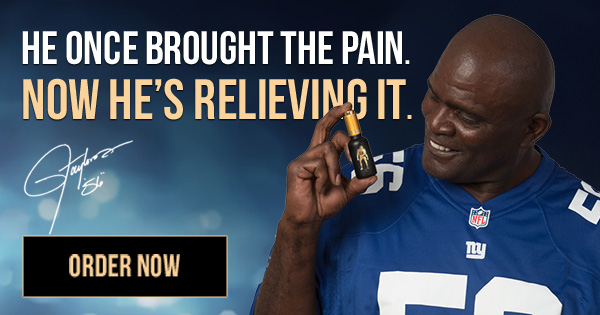 78Violet didn't stick, and a few years later the sisters are back as Aly & AJ. It's where their fans wanted them to be all along, and where they're happy to be. Or as Aly said, "We really tried to give our absolute best work this go around, not that we don't always have that intention."