The world of WWE came onto our TV screens after Vincent J. McMahon mixed wrestling with entertainment. The sold-out shows clearly reflected that people loved seeing wrestlers indulge themselves in emotional battles. However, his son Vince McMahon took over the reins and added glitz and glamor to the event. In 1982, the company started attracting millions of viewers. Seeing this progress, bodybuilding legend Arnold Schwarzenegger praised Vince McMahon for taking the company to greater heights.
ADVERTISEMENT
Article continues below this ad
The legendary bodybuilder recognized McMahon for his contributions to the sport. As Arnold left his hometown in Austria, he understood the work ethic needed to be prosperous. Working hard from day one, he loved how Vince took the show to greater heights and expanded his father's vision into something extraordinary. 
ADVERTISEMENT
Article continues below this ad
A visionary movement in wrestling
When Vince took over the company, it had all the potential to attract millions of viewers worldwide. He created a blueprint that worked from day one. Even though his father established the company, there was no trace of nepotism, according to Arnold. He once spoke highly of McMahon's vision that led to the company creating ripples across the globe.
NEW YORK, NY – APRIL 04: Vince McMahon attends WWE Superstars for Sandy Relief at Cipriani, Wall Street on April 4, 2013 in New York City. (Photo by Brad Barket/Getty Images for WWE)
"I have admiration for Vince. I've always admired what he's done with professional wrestling, even from the days when his father ran it. He's one of those kids that didn't take advantage of benefitting from his father's fame," mentioned Arnold. 
Although the road to success was rocky, WWE remains the most successful pro wrestling business. With different competitors like AEW, and ROH raising their quality, catching WWE will not be a straightforward task. Using creative gimmicks and hiring talented wrestlers helped Vince print those lovely characters into every wrestling fan's mind. Be it the Undertaker, Dwayne "The Rock" Johnson, or Stone Cold Steve Austin, fans all over the world mimic them as McMahon's influence on people with WWE was unimaginable. 
ADVERTISEMENT

Article continues below this ad
Arnold Schwarzenegger loves McMahon's work ethic
Schwarzenegger also pointed out Vince's ability to develop his father's assets and pushed them to get better from the early days. Even at 76, his creative brilliance helped the company create some of the best matches for fans to date. The recent Hell in a Cell match between Cody Rhodes and Seth Rollins was a perfect example of simple booking with an engaging storyline that worked wonders.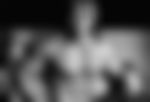 ADVERTISEMENT
Article continues below this ad
After his time with the company, his daughter Stephanie and her husband Triple H would probably take over the reins. To sum up, the company is in good hands. Forever known as the apostle of pro wrestling, McMahon is an icon. 
DIVE DEEPER