Diddy still sits on top of the music industry with one of the highest net worths in the business. But ahead of Dr. Dre's Apple deal, the legendary producer was close to catching up to Diddy. However, a slight slip up from Diddy played a role in Dr. Dre not getting a lot of money out of his Apple deal. And this had a large impact on his net worth.
Dr. Dre once declared that he'd be hip-hop's first billionaire after the Apple deal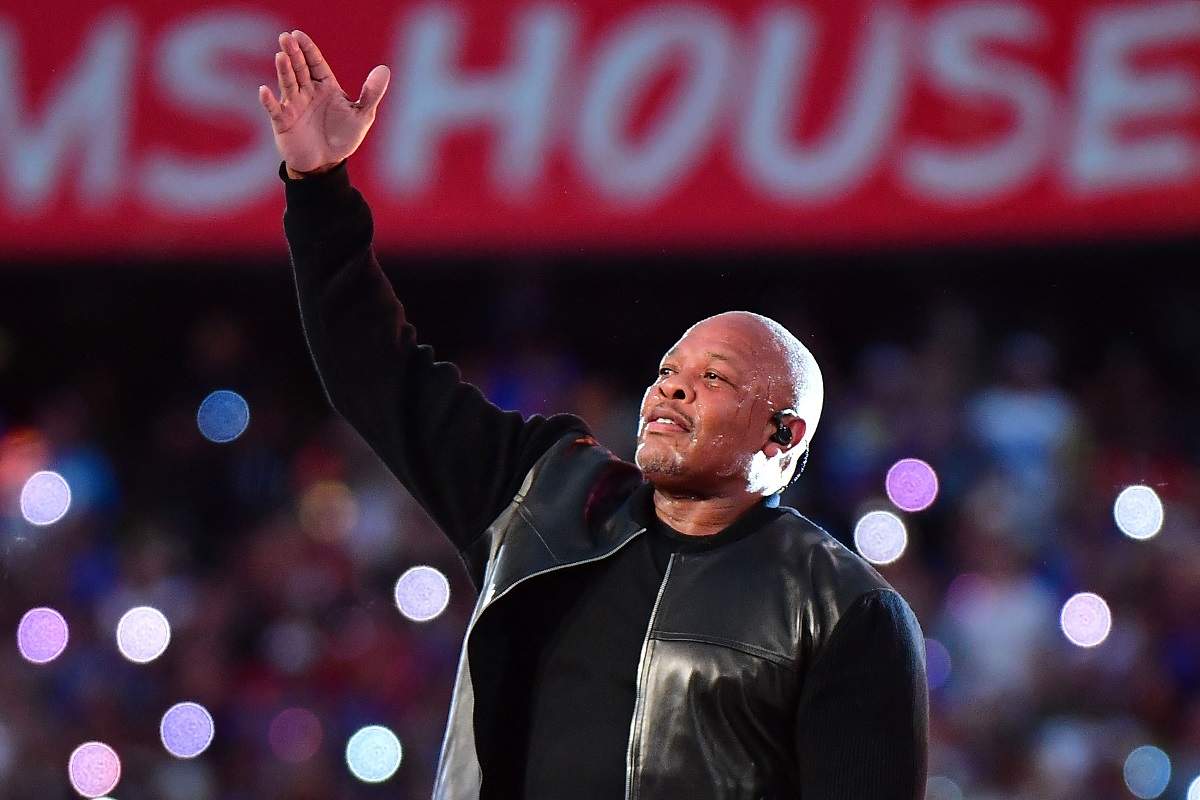 Dr. Dre | Frederic J. BROWN /Getty Images
At the time Dre's deal with Apple was announced, Diddy was hip-hop's highest-earning business mogul. Rolling Stone put Diddy's net worth at $700 million in 2014. Meanwhile, Dre stood in a not too distant second from Diddy at a reported $550 million.
But Dr. Dre was predicted to pull ahead of Diddy with his Apple deal. The "Forgot About Dre" artist and his Beats Electronics partner Jimmy Iovine were going to sell the Beats brand Apple for an alleged $3.2 billion. Dre celebrated this acquisition a bit early, as Fast & Furious alum Tyrese once posted an Instagram video with Dre declaring himself a billionaire.
"It's not often you get to listen to Beats with Mr. Beats himself," Tyrese said in the video. "Billionaire boys club for real. The Forbes list just changed. It came out like two weeks ago. They need to update the Forbes list. S*** just changed."
In the video, Dr. Dre seemed to confirm Tyrese's claims.
"Understand that. The first billionaire in hip-hop. Right here from the motherf***** West Coast," he said.
It was speculated that Dre's net worth from the $3.2 billion deal would've skyrocketed to $800 million. But unfortunately, there was a slight setback in everyone's plans.
Diddy's role in Dr. Dre losing $200 Million and how it impacted the Aftermath CEO's net worth
*{padding:0;margin:0;overflow:hidden}html,body{height:100%}img,span{position:absolute;width:100%;top:0;bottom:0;margin:auto}span{height:1.5em;text-align:center;font:48px/1.5 sans-serif;color:white;text-shadow:0 0 0.5em black}