ATLANTA — Georgia Republicans knew for months before Herschel Walker launched his Senate campaign that he would be a huge risk in one of the party's most pivotal races. Just how much of a risk has become clear to many of them in recent weeks.
Mr. Walker has blundered through an array of missteps and has endured negative media coverage, raising questions about his past and fitness for the office.
He made exaggerated and untrue claims about his business background and his ties to law enforcement. After repeatedly criticizing absent fathers in Black households, he publicly acknowledged having fathered two sons and a daughter with whom he is not regularly in contact. And he initially failed, according to reporting by The Daily Beast, to share information about those three children with senior campaign aides.
"Herschel Walker, the wannabe U.S. senator, is avoiding contact — with opponents, with the media, with good sense — like the way Georgia Bulldog fans sidestep wedding invites that fall on a gameday," Adam Van Brimmer, opinion editor of the Savannah Morning News, wrote in a recent column. "Walker isn't so much running for U.S. Senate as he is running from it."
Yet these developments have mattered little to Republican officials and strategists, several of whom said in interviews that their support for Mr. Walker has not wavered.
They said he continues to have the backing of top Republican leaders in the state at a time when Democrats are bracing for bruising losses in the November midterms. Even those in the G.O.P. who are quietly wary of Mr. Walker's tumultuous past and his lack of political experience say they are looking past all that and focusing instead on flipping a Democratic seat in the Senate.
The Republican Party has stood by numerous elected officials and candidates plagued by scandals, often choosing to break with them only when their chances of winning a race are jeopardized. For Mr. Walker — who comes with hefty investments from top conservative groups, Donald J. Trump's blessing and a base enamored by his football stardom at the University of Georgia in the 1980s — that break has yet to materialize.
"I think Georgia Democrats have gotten a lot more excited than the Republicans have gotten worried," said Randy Evans, a former leader of the Republican National Committee in Georgia and an ambassador to Luxembourg under Mr. Trump.
Some Republicans, however, said they believe Mr. Walker will continue to be weakened in the months leading up to the November election. Janelle King, an Atlanta-area Republican political consultant whose husband, Kelvin King, ran against Mr. Walker in the G.O.P. primary, said that Mr. King and other unsuccessful Senate candidates argued that the party had been too blinded by Mr. Walker's football stardom to see that his past would be a liability.
Now, she said, she wishes they had worked harder to highlight those concerns. In addition to a slow drip of negative press, Mr. Walker failed to attend any of the Republican Senate debates during the primary — something Ms. King said she regrets not making a bigger focal point of her husband's campaign.
"We should have demanded to see more from him," she said. "Because at least we could have worked out some of these things. So now we're in the general and everything is just coming out."
Others in the party who are concerned about Mr. Walker's past fear it will hurt his standing with the slice of independent and moderate Republican voters who will ultimately decide the race. Some Republicans, who spoke on the condition of anonymity to speak freely about the campaign, said that Mr. Walker's staff should have taken advantage of his lead during the primary to prepare for a much tougher general election by sharpening his public speaking skills for the debates against the Democratic incumbent, Senator Raphael Warnock. Mr. Warnock has already committed to attending three debates later this fall. Mr. Walker has also agreed to debate but has not named the debates he would attend.
In the last week Mr. Walker's campaign has limited his media exposure almost completely, barring reporters from attending at least two of his events, including one with the Buckhead Atlanta chapter of the Young Republicans and an Independence Day picnic that was billed as "open to everyone" with Representative Andrew Clyde.
"Georgia voters will have a clear choice this fall between Reverend Warnock's extensive record of fighting for all Georgians to lower costs for hardworking Georgia families and Herschel Walker's pattern of lies, exaggerations, and completely bizarre claims, all of which show he is not ready to represent Georgians in the U.S. Senate," Meredith Brasher, Mr. Warnock's communications director, said in a statement.

Recent polling shows a tight race between Mr. Walker and Mr. Warnock. A poll from the Democratic group Data for Progress shows Mr. Walker with a two-point lead over Mr. Warnock. In late June, a Quinnipiac poll found that Mr. Warnock had a ten-point lead over Mr. Walker — Mr. Walker's campaign claimed the margin is much closer.
Mallory Blount, a spokeswoman for Mr. Walker, said the recent string of headlines had little effect.
"Attacks on our campaign aren't new and I'm sure we will see more," Ms. Blount said in a statement. "What else can Sen. Warnock talk about? Gas prices? Inflation? Crime? Accomplishments? Nope. The fact is Warnock cares more about Joe Biden than he does Georgia — he's gone Washington and left Georgia behind."
Those who are confident about Mr. Walker's prospects say that voters are either not paying close attention to the negative stories about him or not caring enough about them to let it change their vote. Last month, at a Juneteenth event hosted by Mr. Walker's campaign and the Republican National Committee, voters characterized the negative coverage as little more than political distractions.
"He is a man. He's doing right by his family. He's doing right by the community," said Ronel Saintvil, a Republican who is Black and who lives in metro Atlanta. "To me, for somebody just to bad mouth him like this, I don't believe it's right. They're not focusing on the issues at hand that affect the people in Georgia. And I think that's what's more important."
Others say Democrats' own woes, both nationally and statewide, are buffering concerns about Mr. Walker.
Marci McCarthy, chair of the DeKalb County Republican Party, cited recent stories of Mr. Warnock's use of campaign funds for personal legal matters, saying voters "are really not looking for the rubbish about either candidate."
Mr. Walker's campaign, for its part, has started to make a number of changes in preparation for the fall, including hiring a new communications director. Top Republican groups have also made big investments in the race. The National Republican Senatorial Committee, the Republican Senate campaign arm that has so far spent $8 million in Georgia this year, bought $1.4 million in pro-Walker television airtime last week, according to the advertising data tracking firm, AdImpact.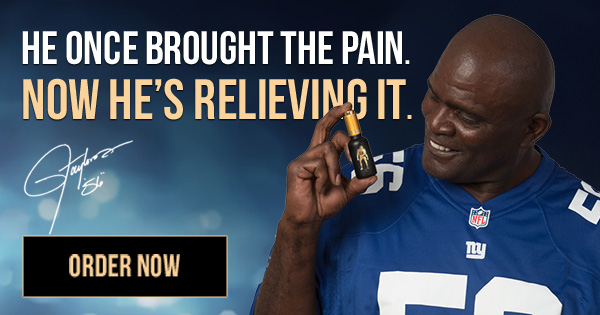 And in the state, Mr. Walker benefits from support among the party's most faithful. In Cherokee County, a Georgia Republican stronghold that supported Mr. Trump by nearly 40 points in 2020, G.O.P. leaders are planning to host an event in partnership with the campaign in the coming weeks, according to the county party chair, James Dvorak.
Vernon Jones, the Democrat-turned-Trump-Republican who lost his congressional race in Georgia's deep-red 10th district, has also entered the fray, saying on Friday that he will launch an independent expenditure committee supporting Mr. Walker's and Gov. Brian Kemp's campaigns. He plans to spend at least $500,000 in radio and digital advertisements aimed at Black male voters over the next four months.
The continuing support shows Mr. Walker's strength, his proponents say.
"You're going to have bumps in the road in the road, and it's probably better to get those things out of the way as early as possible," said Eric J. Tanenblatt, a Georgia Republican strategist who was chief of staff to a former governor, Sonny Perdue. "I think by the time voting starts in the fall, some of these bumps in the road will get worked out. I hope so, for Herschel's sake."