For a man juggling multiple roles, Arnold Schwarzenegger prefers detachment from technology. The 'Terminator' star has won many awards and made many friends and foes over the years. However, the star keeps communicating the old fashion way – without a cell phone.
ADVERTISEMENT
Article continues below this ad
Arnold's son, Patrick Schwarzenegger opened up about how his father doesn't prefer modern technology. This is to the extent of not possessing a cell phone. While Arnold might be a successful bodybuilder, winning Mr. Olympia seven times in a row, the icon isn't winning over technology. Although he has had successful runs as an actor and politician, the star prefers to live life the old-school way.
ADVERTISEMENT
Article continues below this ad
Does Arnold Schwarzenegger have no phone?
When asked who texted him more, his mom or dad, Patrick Schwarzenegger revealed that Arnold does not own a phone. The 'Pumping Iron' star has developed an image of being old-school, and not so tech-savvy. Drawing a round of surprised looks and exclamations, Patrick opened up about his father's detachment from technology at a talk show.
Arnold used his first phone bought with his own money, which is an old-fashioned flip phone. Patrick described that it almost looked like a brick and explained that Arnold's old flip phone has a bunch of phone numbers on a speed dial that his father has memorized. But otherwise? The star does not possess a phone call device!
DIVE DEEPER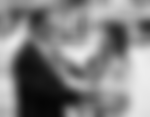 If the star needs to talk to someone, he resorts to his iPad. Patrick laughed, "He refuses to text. He only does the iPad FaceTime." While there's a large portion of the population that could never function without a phone, Arnold is doing just fine. The former governor has managed without what's grown into a necessity for many.
But why does the Terminator not have a phone?
For a busy man like Arnold, one would imagine that juggling tasks without a smartphone and its features would be a pain. However, the star is at peace. Patrick even went on to joke about the reason why his father refuses a cellular device. "I think his thumbs are too big for the phone or something," he laughs. In a world where everything stays connected while information is dumped on us, it might be a good idea to disconnect just like Arnold did.
Watch This Story: Take a look inside legendary bodybuilder Arnold Schwarzenegger's $450 million luxurious lifestyle