With 7 world championship titles to his name, Lewis Hamilton is one of the most successful drivers in Formula 1. One would think being a race driver, he would love to drive around in his personal life. The truth is – he doesn't, and when he does, he drives Mr. Bean's car. Stumped, right?
ADVERTISEMENT
Article continues below this ad
$285 million worth Lewis Hamilton owns several supercars, some so special that they are either limited editions or custom ordered by him to be one of their kind. From Mercedes, McLaren, and Ferrari to a vintage Ford Mustang Shelby to his name, the boy from Stevenage has quite a collection.
ADVERTISEMENT
Article continues below this ad
But why does Lewis Hamilton drives Mr. Bean's car?
Sir Lewis Hamilton recently appeared in the late-night show Jimmy Kimmel Live! It was a fun interview where the two talked about Hamilton's Hollywood project with Brad Pitt and regretting missing a role in Tom Cruise's Top Gun: Maverick. But a moment that left everyone in splits was when Kimmel asked Hamilton whether he drove himself to the studio.
Lewis answered, "I didn't. I don't like to drive. People always ask me. I don't like to drive unless I'm going fast."
He continued, "I'm honestly the best passenger. The only time I ever drive is when I go back and if I go visit my parents." 
"I'd rather just hand the keys to my friends or something like that. I don't like traffic. It's more stressful for me. When I get home, I have an old mini cooper, like the Mr. Bean car, and I go and take it back into the town that I grew up in."
"I drive down the memory lane, I just go past my first school, I go past my first house. No one would expect me in that car, that's for sure."

It seems F1's billion-dollar man is fearful of coming across media and paparazzi during his time off. Hence, the Mr. Bean car disguise.
While the Mini is the car he uses to escape the attention of the masses, he owns a wide range of supercars. There was a car in Lewis' garage that he didn't like so much, although he got it custom-made for himself.
Lewis Hamilton on his love-hate relationship with Pagani Zonda
ADVERTISEMENT
Article continues below this ad
The Pagani Zonda 760 LH was custom ordered by Lewis Hamilton and cost him $1.86 million. The Brit had a minor crash with the car and still sold it for a reported sum of $9.87 million.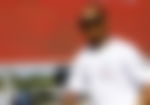 Talking while driving.co.uk. in 2018, Hamilton said, "The Zonda is terrible to drive! It's the best-sounding car I own, but handling-wise it's the worst."
Watch This Story: Lewis Hamilton's Biggest buys
In the same interview, Hamilton talked about not being a fan of driving for more than a couple of hours at a time and having a tow truck and a handyman in LA who he calls when he's had his fair share of fun for the day.