During Deion Sanders' terrible, life-threatening incident, which was shown on Coach Prime, Dr. Steven Sheskier recounts what he believes happened to the future Hall of Famer of the NFL.
In a recent interview, Deion Sanders, 54, an NFL Hall of Famer and head football coach at Jackson State University, disclosed that he had both his left big toe and second toe amputated. Coach Prime, a Barstool Sports and SMAC Entertainment docuseries that airs on barstoolsports.com and follows "Neon Deion" as he coaches his team at Jackson State University, revealed the news in the final episodes of the series.
In September, Sanders underwent standard surgery to repair a dislocated toe and an irritated nerve. It was only a few weeks later that the horrible event began. His big left toe and second toe started turning black a few weeks after the operation.
Doctor Steven Sheskier, an orthopaedic surgeon specialising in foot and ankle surgery at NYU Langone Health who was not involved in Sanders' treatment, says that when they took him to the hospital, they discovered that he had a blood clot in his femoral artery, which is one of the main arteries that supply blood to your leg.
Sanders finds out soon after that he has not one, but three potentially life-threatening blood clots. It was brought up that "they were talking about amputation of toes," Sanders remarked on the programme. "Afterwards, they discussed the possibility of amputation of my leg from the knee down. After that, they were attempting to ensure that I had a life."
Sanders was suffering from compartment syndrome, a severe illness that he got as a result of his injuries.
According to Sheskier, "because of the clots, he wasn't getting good circulation to his leg, lower leg, and foot, and his calves had swelled up as a result." "The fascia, which is the layer of tissue that covers the muscle, became exceedingly tight, causing the muscle, veins, and arteries to be crushed. That's why he was in such a lot of discomfort."
Sanders' doctors were forced to undergo a technique known as a fasciotomy, which involves removing the tissue that contains the muscle and enabling it to stretch, so alleviating swelling and strain on the muscle. As a result, the degree of irreparable harm to his body was reduced. They were able to save his leg, but gangrene developed in his second and first toes because of a lack of blood flow to them, explains Sheskier. "It is more than likely that the toes were actually killed. As a result, those toes were removed and the wound was repaired using skin grafts."
Read More: Scarlett Johansson Net Worth: Net Worth, Early Life, Career, Earnings, Property!
According to Sheskier, this type of harm during a normal operation is extremely uncommon.
"It's rare to have this after just foot surgery — there has to be some underlying cause," Sheskier says. "It was more likely than not a time bomb in his leg."
Indeed, Sanders confessed on the show that following his trauma, his mother informed him that his family has a history of blood clots. Sanders' mother has since died.
Sheskier believes that a genetic predisposition, as well as high cholesterol or plaque developing in his artery, played a role in the clot's development: "I believe there is a genetic predisposition, as well as he may have had high cholesterol or plaque developing in his artery, making it more likely to develop a clot."

The severity of Sanders' foot injury has not been minimised, despite the fact that it is mending properly. 'The most difficult part of it all was having to look down there and see that, and realise that, you know, you were once this type of athlete — and you don't know whether you're going to be able to walk.'
When Deion Sanders was hospitalised for over a month last fall, two of his toes were amputated, and the latest episode of his Barstool Sports documentary "Coach Prime" will reveal exactly what occurred to the Jackson State football coach and Pro Football Hall of Famer.
Andscape quoted Sanders as saying, "Just because I had a gift at one point in time to do my thing on the football and baseball fields, that does not exempt me from the horrors of life." The author explains, "I go through hell just like everyone else does, and I'm going to show you what it's like to literally go through hell."
His foot operation was complicated, and he's still healing:
While changing his bandages, JSU trainer Lauren Askvold saw two of Sanders toes were black as night, according to Andscape. She advised Sanders to see a doctor.
Bernie Sanders was sent to the hospital in October, where he remained for 23 days, missing three games during that time. He was found to have three femoral arterial blood clots, which were preventing blood flow to his left foot from being restored. The clots began at his calf and travelled the full length of his leg, resulting in compartment syndrome, which occurs when muscular pressure rises to levels that prevent the flow of blood and oxygen from reaching the rest of the body.
Read More: Gwen Stefani Net Worth: How Much She Earns?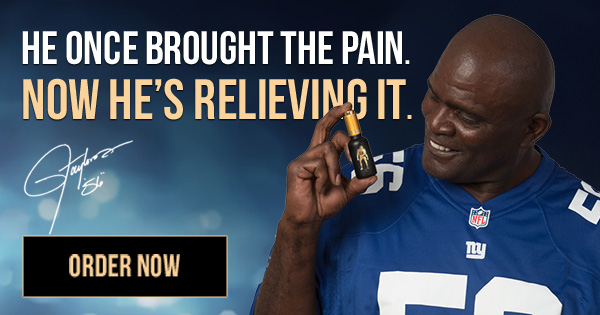 Sanders' left big toe and the toe next to it were severed as a result of the procedure.
"The hardest thing of it all was to look down there and see that," Sanders said in a trailer for the documentary. "And understand that once upon a time you were this type of athlete and you don't even know if you're going to walk because all you feel is pain and you just want to get out of this hospital."
For more information regarding other celebrities day to day life, stay tuned with us on trendingnewsbuzz.com.
Read More: Joe Rogan Net Worth: How Much Joe Rogan Earns!