The following students from west-central Wisconsin have been named to the dean's list:
River Falls: Victor Bye, Isaac Gabriel, Madelyn Krohn, Maren Mielke, Cassandra Rude, MAdeline Schurman, Andrew Smits, Marcus Vitt, Brianna Weber, Jaden Woiwode.
Roberts: Luke Budrow, Grace Hanson, Ciera Kraus, Audra Scott.
Sheldon: Montana Birkenholz.
Somerset: Samantha Clark, Kaylee Erickson, Ashlynn Giossi, Kendall Isaacson, Danielle Schachtner, Maxwell Stodola.
Spring Valley: Taylor Huntress, Erin Stans.
Stanley: Mallory Gustafson, Marissa Gustafson, Harry Mateski.
Strum: Kyle McSorley, Michael Parr.
Taylor: Preston Guttenberg, Kaitlyn Hanson.
Thorp: Aeysha Paskert, Alyssa Quadracci.
Trempealeau: Lance Lettner, Carlee Shimek.
Turtle Lake: Kelcy Coleman, Tiffany Goetz.
Whitehall: Elizabeth Hansche.
Woodville: Madelyn Oehlke.
Upper Iowa University, Fayette, Iowa
Black River Falls: Amy Korn.
Fountain City: Tate Murty.
New Richmond: Noah Schirmers.
Trempealeau: Blake Thiesse.
Turtle Lake: Becca Peterson.
Miami University, Oxford, Ohio
River Falls: Pari Schils.
Chippewa Valley Technical College
Alma: Alexys Bauer, Ethan Brecka, Brianna Foer.
Altoona: Megan Anderson, Noah Baumgarten, Alyssa Becker, Kelly Bertsch, Claire Blanchard, Brenna Bowe, Maria Brannon, Briana Brown, Su Cha, Theresa Engen, Jamie Felce, Mathias Gonstead, Elizabeth Harper, John Harris, Tonia Judkins, Jason Kiefer, Jenessa Korenuk, Samantha Lancette, Alexander Lanners, Melissa Lipka, Samantha Lueck, Connor Macnicol, Ellen McIntyre, Grace Meating, Amber Mercer, Avery Quam, Daniela Ramos, Lori Raycher, Courtney Regenauer, Heidi Rogers, Andrew Ruenger, Alyssa Stelzig, May Pa Thao, Andrew Thayer, Trinh Tran, Amy Wallis, Dawn Wells, Rece Wolf.
Arcadia: Jose Arciniega, Nataly Arciniega, Kendra Bisek, Araceli Carreon Rodriguez, Jose Corona Acosta, Vianey Hernandez, Monica Kamrowski-Lopez, Alyshia Kreher, Chase Patzner, Timothy Rohn, Kollin Stirn.
Arkansaw: Paige Auth, Hunter Hass, Jaimee Jensen, Logan Mason, Gelanden Sternecker.
Augusta: Kendra Barnet, Charity Buhler, Trisha Buttke, Krista Dickinsen, Isaiah Escobedo-Waggoner, Breanna Guntner, Caitlin Heller, Olivia Herold, Skyler Hudson-Walmsley, Michael Nehring, Amanda Pederson, Pamela Seichter, Autumn Volbrecht, Tenley Walker, Katherine Warner.

Baldwin: Joni Dockery, Kendall Forehand, Heather Goossens, Marcus Jolitz, Christen Litton, Sydney Newton, Isabella Rasmuson, Alayna Rineck, Tiffany Schmidt.
Barron: Lilly Davison, Rebecca Eiden, Mackenzie Evitch, Shannon Workman.
Beldenville: Allie Bauer, Daniel Munkelwitz, Ruby Straub.
Black River Falls: McKenna Aldach, Shaylynn Blaney, Kim Grant, Emily Lash, Faith Leisgang, Brian Lind, Harmony Maves, Ashley Overlien, Jose-Luis Ramirez, Ashley Rochester, Kora Ulness, Jordan Zillmer.
Blair: Garrison Armitage, Grace Brown, Nickolas Shepherd, Tyler Thompson.
Bloomer: Brennan Anderson, Shania Bronstad, Kaicee Dachel, Mazalyn Day, Courtney Erickson, Meagan Frazer, Levi Homann, Sarah Hughes, Allison Hurt, Jessica Hurt, Samantha Huse, Shannyn Kincade, Zachary Mayer, Kaylee North, Hannah Paschke, Alexander Poirier, Amanda Poirier, Nicole Prince, Mia Rubenzer, Mikayla Rufledt, Kyle Schmidt, Antoinette Sonnentag, Hannah Thorson, Annabelle Wittrock.
Boyceville: Anna Boesl, Jacob Holden, Alison Siemsen, Colton Watson.
Boyd: Chelsea Bunkelman, McKenzie Derks, Monica Derks, Laura Lessard, Cora Milas, Brooke Schmelter, Katharine Yeager.
Bruce: Molly Meyer, Ross Weinert.
Buffalo City: Dacotah Rollinger.
Cadott: Brigham Bejin, Sam Briggs, Alyssa Derks, Karson Dupey, Abigail Eiler, Olivia Forcier, Sharlene Hakes, Abigail Janicki, Danielle Kmieciak, Mallory Kyes, John Lane, Cynthia Nelson, Julianna Poulda, Stella Rongitsch, Alexandra Rowe, Haylee Rowe, Samuel Scheidler, Austin Sterling, Christian Wurzer.
Cameron: Katelyn Czekalski, Jennifer Holub, Aaron Janssen, Brett Johnson, Bria Kolbeck, Mandy Quarders.
Chetek: Danielle Anderson, Joshua Bol, Kaylee Geiger, Erin Lancaster, Levi Marquardt.
Chippewa Falls: Jacquelyn Abbott, Zaid Abdullah, Owen Aerni, Austin Amelse, Jacob Andersen, Isaiah Anderson, Josiah Anderson, Holly Axtell, Bryar Beaudette, Casey Bement, Wesley Benish, Colter Berg, Jacqueline Berg, Joseph Berg, Callyn Billen, Melissa Bishop, Alexis Boehm, Kyla Bohrman, Keri Bonfoey, Casey Boozer, Kiera Borchardt, Joshua Bowe, Brodie Braaten, Shayla Breen, Ciara Breezee, Joelle Bremness, Heather Brennan, Tatiana Broses, Paige Butak, Taylorann Butler, Miljun Russel Cadullo, Jacob Caldwell, Rachel Christenson, Grace Christie, Michael Cohoon, Nicolas Connolly, Margaret Cook, Shaun Cooper, Nicole Crumbaker, Daniel Dachel, Sherry Danielson, Nicholas Davern, Trevor Davern, Jasper Davis, Nicole Davis, Tamara Delveaux, Taylor Detlaff.
Jaylin Dubberke, Matthew Emerson, Cassidy Emmons, Ashlee Endvick, Dillon Entenmann, Grace Erickson, Whitney Falkenberg, Madelynn Fasbender, Hailey Forcier, Lisa Gagner, Alicia Garcia, Andrew Gates, Kayla Giedd, Jeremy Gjelhaug, Christina Grasley, Alexis Greenhalgh, Madelynn Gums, Katie Hakes, Davin Haley, Jayme Hall, Jennifer Hammond, Laurie Hanson, Lauren Hasmuk, Esperanza Hedrick, Heather Hegre, Matthew Hering, Samantha Herrman, Christian Hobbs, Grady Holmes, Katherine Hudmon, Ezekiel Huebler, Christina Ihfe, Grace Ingebritson, Erin Jackson, Ronald Jackson, Carly Jenson, Casey Jero, Anna Johnson, Alexandria Jurek, Jason Kane, Lowen Karnes, Julia Kauffman, Steven Koehler, Tina Kolstad, Benjamin Koteras, Travis Kozlowski, Samantha Kraegenbrink.
Alexis Kramer, Seth Kusmirek, Nicholas Labelle, Jody Lauritzen, Marshall Lewter, Kiley Liedl, Ashley Locke, Laly Lor, Grace Lovelien, Kevin Lowell, Heather Lubs, Declan Lydon, Hannah Mansmith, Michaela Marsh, Sophie Martineau, Aiden McCauley, Elsie McDonald, Lillian Meier, Richard Merrell, Joslyn Meyer, Makenzie Michaud, Kenneth Middlebrooks, Mara Milledge, SHawn Mykytiuk, Lindsey Nelson, Theresa Nichols, Lyndsey Nowak, Jesse Odriscoll, Alexandria Pampuch, Zachary Parkhurst, Keara Patrow, Hope Perry, Joseph Perry, Lucas Petroski, Destiny Pichla, Kendra Potaczek, Adam Price, Aidan Price, Benjamin Prissel, Landon Prokopinski, Logan Raak, Jordana Rau, Katelyn Repka, Alfredo Reynero, Christian Rivers, Jenna Rymarkiewicz, Hannah Sarazen, Taya Schaefer.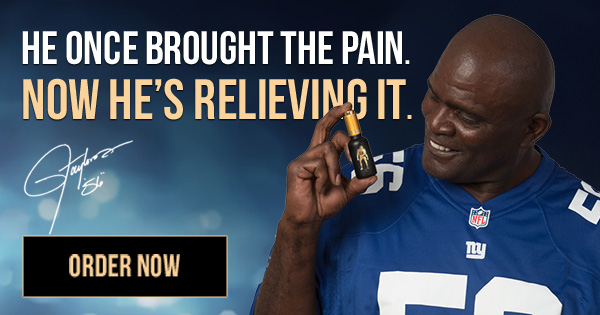 Gillian Schaller, Cole Schindler, Judy Schneider, Angela Schroeder, Ellie Senn, Noriko Slowinski, Hannah Small, Savannah Small, Shannon Small, Alisha Sommerfeld, Jeana Sprenger, Emma Stelter, Maureen Steltz, Hunter Stowell, Heather Struck, Gloria Sunde, Molly Susedik, Morgan Susedik, Hannah Sutton, Mason Swoboda, Alexandra Tanzer, Jolea Tarbox, Atticus Tepaske, Ethan Tews, Theresa Thorgerson, Renee Tinder, Jessica Topper, Bohde Torkelson, Janet Tripp, Vincent Van Sleet, Kaden Verhulst, Ryan Vizer, Zachary Voigt, Beizeng Vue, Julia Wahl, Kierra Walters, Megan Wegner, Sean Wicklander, Barbara Wild, Ellien Xiong, Ger Xiong, Nola Xiong, James Yakesh, Kari Zwiefelhofer.
Cochrane: Brooke Pronschinske.
Colfax: Kari Anderson, Brooklyn Booth, Cody Braun, Marcus Drees, Kayla Jenson, Jacob Kallstrom, Natasha Kallstrom, Hailey Klukas, Lane Lowrey, Amy Peterson, Skylar Peterson-Hagen, Haley Rawhouser, Cierra Sampson, Abby Suvada, E. Xiong.
Conrath: Madison Cornell, Lawrence Dernovsek.
Cornell: Elise Fasbender, Kyle Glaus, Nicholas Leetch, Brendan Mercer, Ashley Rajek, Edward Rosseter, Brent Stickney, Nicholas Theis, Elijah Turany, Jayda Turchen, Brandon Werlein, Katerina Zimmermann.
Cumberland: Jonathan Ekenstedt, Jason Faber, Josannah Heinecke, Ashley Rannells.
Downing: Morgan Lee, Brandi Standaert, Henry Wallin.
Durand: Blaine Bauer, Tim Bignell, Grace Hayden, Derek Hubbard, Jennifer Jahnke, Jeremy Kitchenmaster, Bridget Myers, Emily Olson, Emily Pophal, Emma Schrauth, Connor Voth, Debra Voth, Lydia Weaver, Karlie Weisenbeck, Samuel Weiss, Lucas Winkler.
Eau Claire: Quinnlan Acker, Russell Acuna, Robert Adams, Olaoluwa Adegoke, Alexus Aichele, Lindsey Alberson, Kara Allen, Phaedra Amundson, Richard Anderson Jr., Judith Anderson, Nathan Anderson, Emily Applebee, Regan Appleby, Ashly Arntz, Kristina Aschbacher, Luanne Asp, Ian Asperheim, Stephen Atter, Anthony Bain, Ceara Ball, Chloe Baltuff, Zoe Barger, Timothy Barnet, Jacalyn Barnhardt, Rachel Bauer, Rosemary Baugh, Stacey Baxter, Dakota Bennett, Calie Berg, Kamry Bergh, Kayla Bias, Kaitlin Bickle, Emily Bloemer, Caitlyn Bodenburg, Brenden Bolin, Brenna Bonkoski, Nicholas Borge, Emma Bowe, Jurnee Brandt, Kristin Brantner, Jolie Brazeau, Joshua Bredael, Crystal Breeden, Kyle Brenden, Benjamin Brenizer, Maverick Bristol, Bruce Brown, Laine Brown.
Nicholas Brown, Bridget Brownell, Jacquelyn Bruner, Michelle Buchholz, Samuel Buck, Mitchell Bur, Christopher Burg, Paige Burrows, Milea Butler, Simon Butler, Jasmine Bylander, Makenzie Caldwell, Aida Luz Camay, Elaine Campbell, Savannah Carlberg, Shaifa Carroll, Amanda Caspersen, Amber Caterer, Ashley Chandler, Angelena Chang, Emily Chang, Andrea Chapman, Jenna Chapman, Samantha Chock, Emily Christensen, Nicholas Christensen, Kiya Christianson, Katie Clark, Kellie Coit, Alyssa Combs, Elizabeth Comer, Cearra Cook, Melanie Cooper, Ada Couillard, Brandon Crandall, Caitlin Crosby, Erin Crowell, Sandra Crusher, Saraphina Curren, Andrew Curtis, Michael Daas, Gary Dahl, Michael Dale, Cole Davis, Joe Demarre, Nathaniel Depaulis, Rubinia Derks, Madeline Derrick.