Lawmakers are well into their preparatory hearings for writing the next farm bill. But a veteran Democrat on the House Agriculture Committee suggests the bill's fate is going to hinge on whether lawmakers come up with more funding for it.
"I think one of the most important elements that's going to determine how smooth it goes in the Senate and the House is going to be an agreement on baseline funding," Rep. Jim Costa, D-Calif., says in an interview with Agri-Pulse Newsmakers. "If we're stuck with baseline funding from five years ago, then it's going to be a problem."
Costa noted that there are big demands for more funding for disaster assistance and conservation programs, and "our ability to expand those tools are in part determined on what the baseline funding is," he said.
Why it matters: There also are calls to raise reference prices in the Price Loss Coverage program, something else that could increase the cost of the bill. One big question is whether Republicans will want to increase farm bill spending if they take control of the House.
This week's Newsmakers will be available today at Agri-Pulse.com.
Congress clears school nutrition waivers
A bill headed to the White House will extend a series of waivers ensuring the availability of meals for kids during the summer and upcoming school year. The $3 billion bill, which is paid for by rescinding previously approved COVID relief funding, passed the Senate Thursday night after being approved by the House earlier in the day.
Among other things, the bill would allow for grab-and-go meals this summer, increase reimbursement for school meals, and provide free meals to kids who normally qualify for reduced-price lunches.
Appropriations wades into biotech animal debate
The House Appropriations Committee is lending some support to an effort to overhaul the regulation of gene-edited animals. The committee on Thursday adopted report language that orders USDA and FDA to coordinate on potential changes to regulations.
FDA currently has the sole regulatory authority and has long resisted relinquishing it. But Ag Secretary Tom Vilsack kept alive an effort started in the Trump administration to give USDA an oversight role. The department has not set a timetable for proposing regulations.
"This is an important issue," said Georgia Democrat Sanford Bishop, who chairs the Agriculture Appropriations Subcommittee. "We need to ensure that coordination is properly carried out. The decision on where this authority rests continues to evolve."
Why it matters: An Appropriations Committee report isn't legally binding in the way bill text is. But the report does provide direction on the appropriators' priorities.
But, but, but: The Appropriations Committee, while it writes the annual spending bills and accompanying reports for USDA and FDA, isn't the authorizing committee for either. The House Energy and Commerce Committee writes laws covering FDA. USDA, of course, is under the House Ag Committee.
Read our report on the fiscal 2023 Agriculture spending bill.
OECD: Ag subsidies rise sharply as sustainability spending falls
Government farm subsidies around the globe are at record levels while funding for agricultural programs to combat climate change has declined, according to a study by the Organization for Economic Co-operation and Development.
The study that was conducted in 54 countries, including all OECD nations as well as some developing nations, says average spending on ag subsidies from 2019 through 2021 was $817 billion. That was a 13% increase from spending in 2018 through 2020.
Meanwhile, funding "directed at longer-term efforts to combat climate change and other food systems challenges" dropped to an average of 13% of support spending, down from 16% during the same time frames.

"This is not a good signal, as a significant boost to sustainable productivity growth is needed to address the challenges facing food systems while simultaneously keeping agricultural emissions on track to reach the Paris Agreement targets," said OECD Director for Trade and Agriculture Marion Jansen.
Trump-era 'habitat' definition rescinded by wildlife services
The Fish and Wildlife Service and National Marine Fisheries Service have rescinded the Trump administration's definition of "habitat" under the Endangered Species Act. The agencies say that definition would have made it difficult to designate areas unoccupied by species but necessary for their recovery.
The Trump-era rule, published after the 2020 election but before the end of then-President Trump's term, was "unclear, confusing, and inconsistent with the conservation purposes of the ESA," the agencies say.
The ag community had largely supported the definition of "habitat," a word that the ESA has never defined. The ESA requires FWS and NMFS to list species as threatened or endangered, and then designate their critical habitat.
In opposing the rescission proposal, the American Farm Bureau Federation said that the "return to a 'case-by-case' review reverts back to decades of uncertainty for landowners like farmers and ranchers."
U.S. ambassador warns countries: Don't cut off food exports
Cindy McCain, the U.S. ambassador to the United Nations agencies for food and agriculture, is warning countries not to institute export bans amid growing food shortages.
Eighteen countries currently have food export bans in place, but McCain said these bans worsen global food security. Not only do they cut off access to food from people in the countries, but they also hurt suppliers looking to sell food, she said.
McCain has a different idea for solving the hunger problems stemming from the war in Ukraine.
"The Russians need to pull out of Ukraine," she said. "That's the answer to this."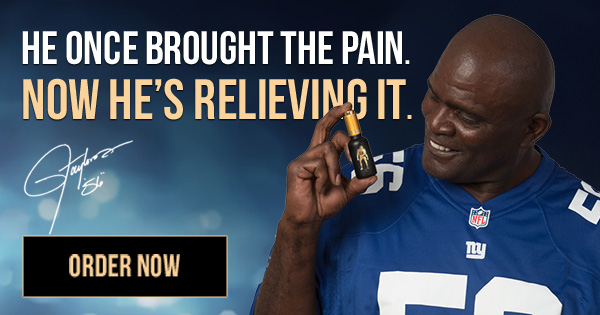 Keep in mind: Commodity prices were already at historically high levels before the invasion. The UN Food and Agriculture Organization's index of food commodity prices hit a record in February, led by sharp increases in vegetable oil and dairy prices.
She said it: "Sorry, I had to do it." Rep. Debbie Wasserman Schultz, D-Fla., after making a pun in describing a provision in the FY23 Agriculture spending bill that would benefit her state's orange juice producers.
Her play on words: "Florida is the orange juice capital of the world. So, 'orange' you glad this provision is in this bill?"
Hannah Pagel, Steve Davies, Bill Tomson and Noah Wicks contributed to this report. 
Questions, comments, tips? Email [email protected]
For more news, go to www.Agri-Pulse.com.